Ristede østers med friskost
One of my favorite food memories is of walking out onto the mudflats on the island of Fanø on Denmark's west coast, with my friend Eja and oysterman Jesper Voss on a chilly November morning. Jesper carries a permit to dig the thousands of oysters that poke up out of the mud. Never have I seen so many oysters for the taking—to me it looked like paradise. But the Danish government is not so happy. These Pacific oysters were introduced for aquaculture in the 1980s and within a decade were displacing the beloved native blue mussels. Despite their abundance, the Danish government won't allow commercial harvesting, so Jesper takes individuals out to forage for their own.
How to shuck an oyster:
Once our buckets were so full we could barely lift them, Jesper set up a grill on the beach, and we had an oyster feast for breakfast. Jesper placed the oysters, still in their shells, on the grill, and they popped open within a few minutes. Some he topped with a mignonette of vinegar, sugar, and shallots. Others he finished with a creamy cheese, as in the recipe here. After placing a dab of cheese on each oyster, Jesper threw a few sprigs of dried heather onto the fire and let the oysters smoke for a minute. Jesper used a local cheese flavored with ramps, but a triple-cream cheese made by Valfraisor the firmer Boursin, would also work. I've adapted Jesper's grilling technique for the oven.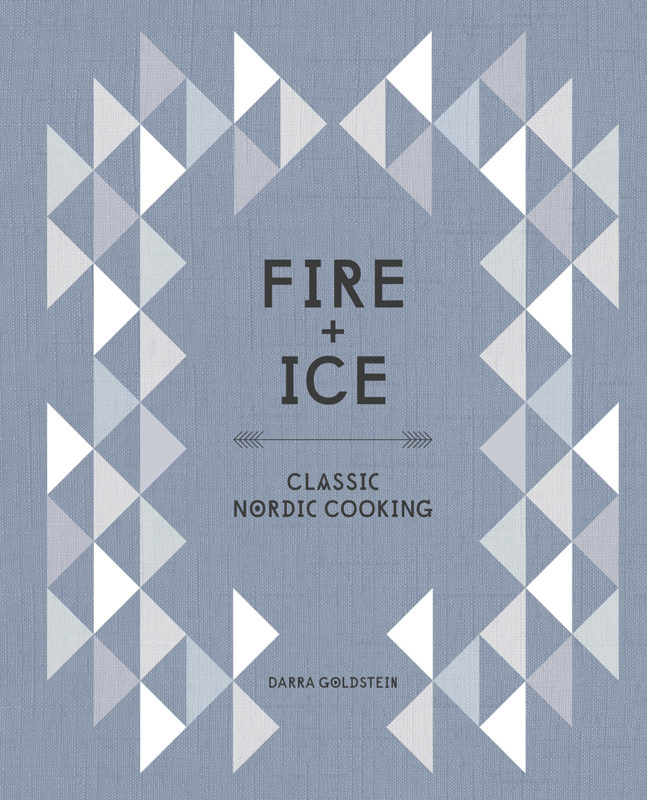 Roasted Oysters with Fresh Cheese
---
Ingredients
Rock salt
Fresh oysters
Garlic and herb spreadable cheese, such as Valfrais or Boursin
Finely chopped fresh chives, for garnish (optional)
Instructions
Place a thick layer of rock salt in a heavy baking sheet with sides. Place the sheet in the oven and preheat to 425°F.
Meanwhile, scrub the oysters. When the oven is ready, remove the sheet and place the oysters on the hot salt, curved side down. Roast the oysters until the shells open, about 6 minutes. Remove the sheet from the oven and carefully pry off the flat shells to reveal the plump oysters inside. If any oysters remain unopened, return them to the oven to roast another minute or two; if they still fail to open, discard them.
Top roasted oysters with a dab of soft cheese—about 1/2 teaspoon per oyster—and return them to the oven for a couple more minutes.
Garnish with chives, and serve immediately.
VARIATION: The oysters can also be cooked on a charcoal or propane grill. Cover the grill and roast the oysters until they pop open, then dab with cheese and return to the grill until the cheese softens, a couple of minutes more.
 
Reprinted with permission from Fire + Ice: Classic Nordic Cooking, by Darra Goldstein, copyright © 2015, published by Ten Speed Press, an imprint of Penguin Random House LLC.
Photographs copyright © 2015 by Stefan Wettainen.