Thanks for your interest in Spilled Milk.
I started Andrew Zimmern's Spilled Milk on Substack in December of 2021. Substack is a community-supported publication. I loved the idea of connecting more personally with my community, through online conversation, recipes, videos and more.
Subscribing is FREE, and subscribers have the option to pay for content if they like.
I know many of you have questions about what Substack is, and why I'm there.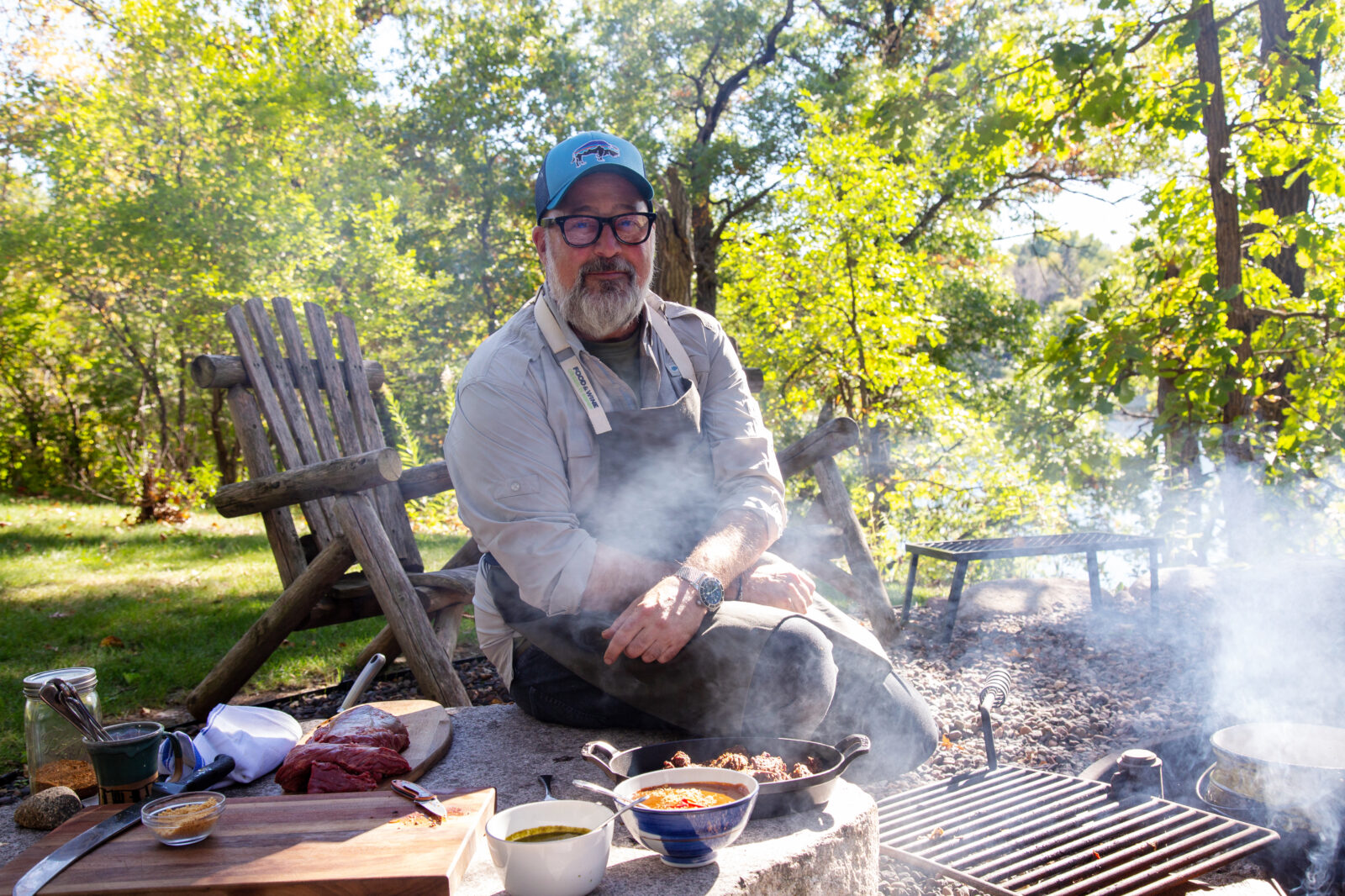 What is Substack?
Substack is a community-supported, online publication. Think of it as a hybrid of a newsletter, blog, recipe resource and more. When you subscribe to my Substack, you'll get exclusive recipes, videos, Q&As and more, sent directly to your inbox. It's a lot more personal and interactive than my website. On Substack, you'll get access to unique content, the ability to ask me questions, discuss topics and more.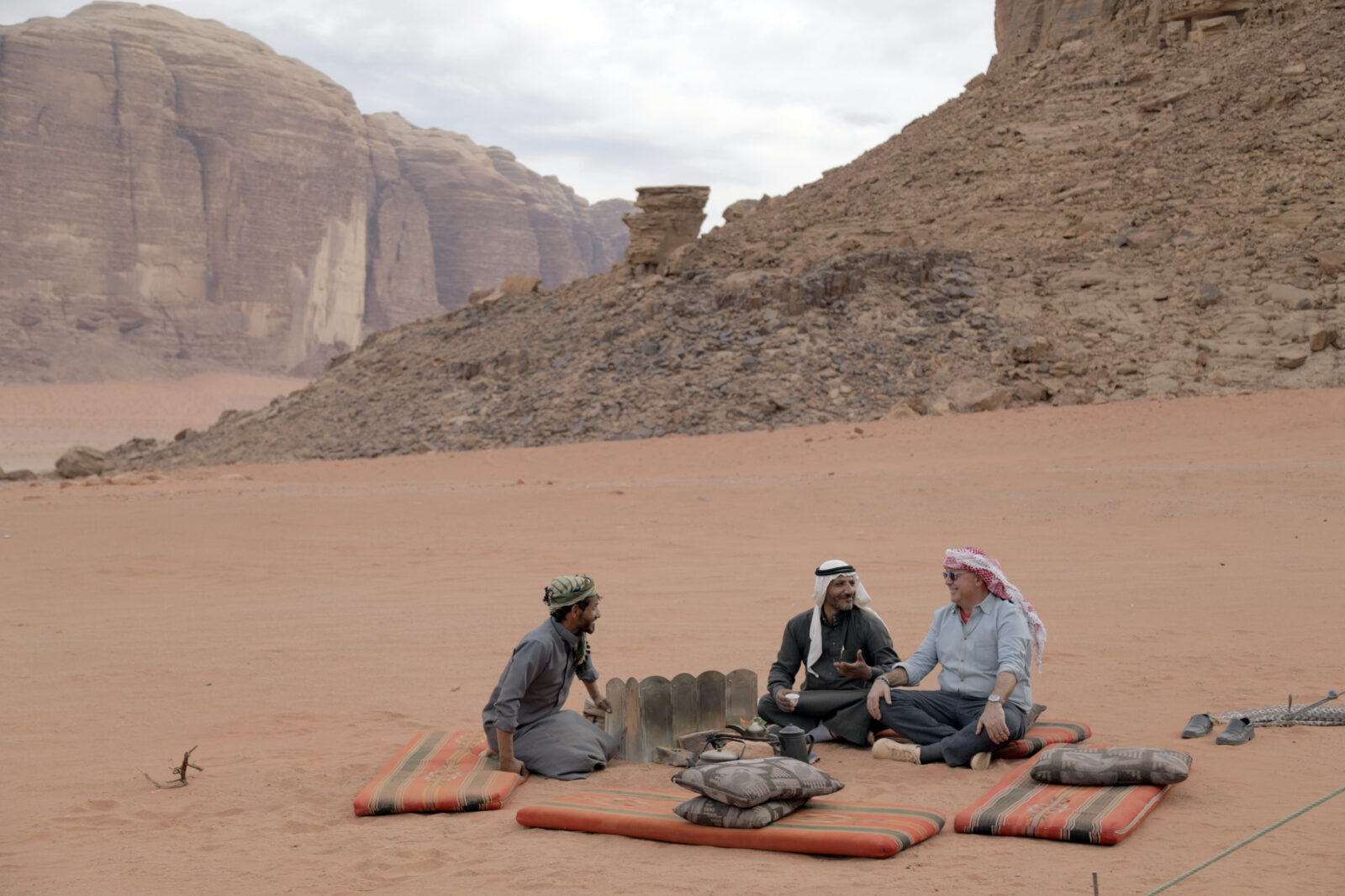 Why Substack?
I wanted to join Substack because I had no place to put my views out on the issues of the day. For decades, I have used food and travel as lenses to bring issues into focus. Food and travel does a lot. You can explore serious concerns, like immigration reform, or just to try to make a fun and surprising family meal inspired by a trip to a far-away land. I want to entertain, amuse, educate, inspire and lead. If something gives me pause, makes me think a little differently, I want to talk about it. And I hope it inspires your curiosity, too.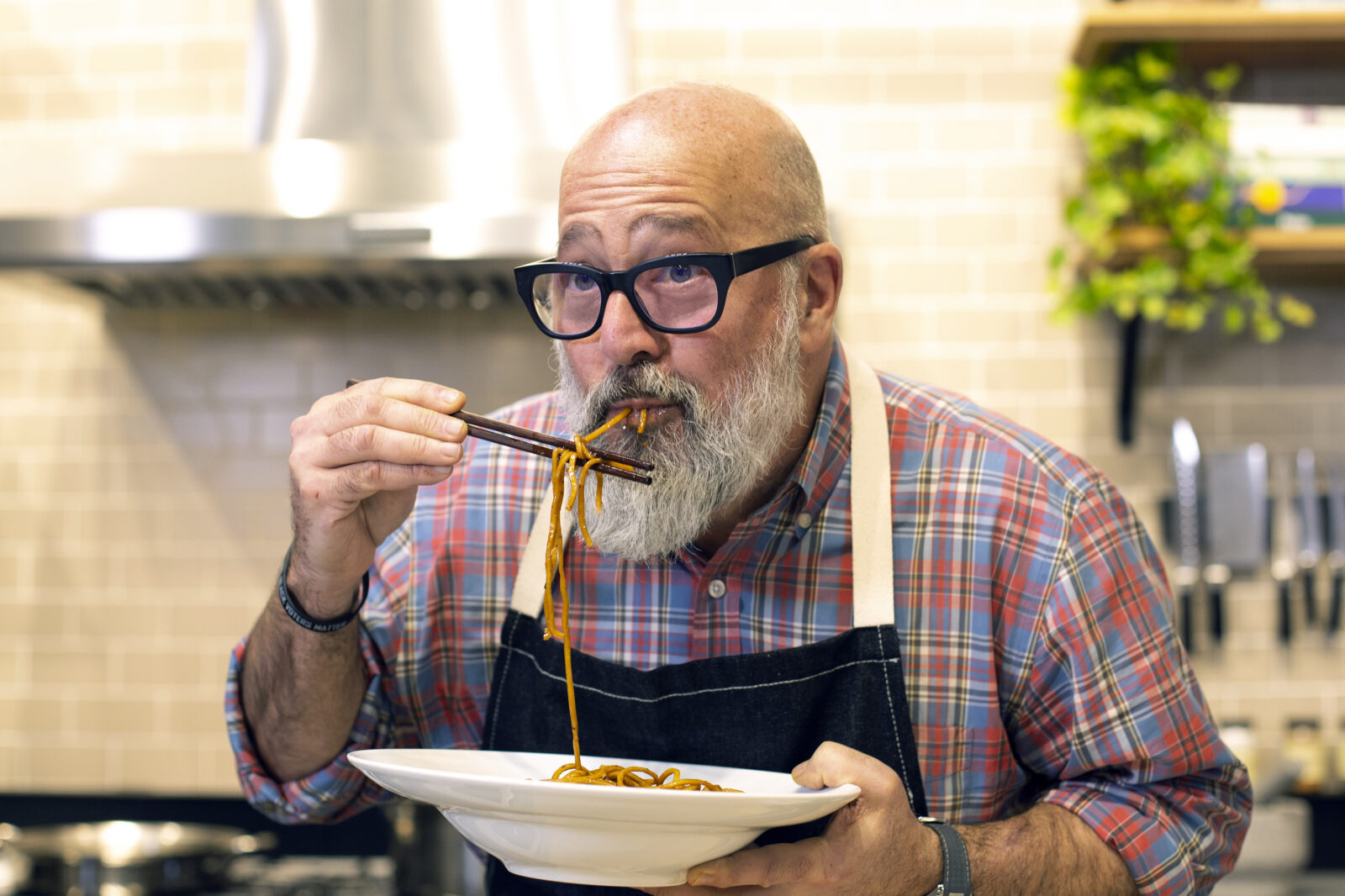 How much does this cost?
Signing up for Substack is free. Much of the content is free. There is a paid option, which gives subscribers exclusive content, premium access to events, and the ability to interact more personally with me and the community.
Why does a guy like you need my $6 a month?
Eventually, this platform will be the place for much more in-depth and personal content, which is where the paid subscription comes into play. But it's not just premium content subscribers pay for, it's the team of people making it. A lot of people ask how I do it all. The truth is, I don't. Between my marketing business, my production company, and my hospitality company, I employ a lot of talented people. I can't do what I do without them. The small subscription fee helps compensate my team fairly, keep the lights on, and (let's be honest) stock the fridge.
Ok, makes sense. What do I get when I sign up?
I'm so glad you asked. Yes, I have lots of recipes and travel recs on my website. However, I'm not always keeping those up to date. I think of Substack as more of a living, breathing document. If I have a new recipe… I put it on Substack. New restaurant rec? Substack. Travel guide? Sub-to-the-stack.

Here's what you can expect from Spilled Milk:
My best recipes
Exclusive travel guides
Ability to ask me questions and get answers via my weekly Ask Me Anything video series
Thoughtful, interactive discussions about food and travel
Early access to my books, events, courses
Exclusive deals with my partner brands, like spices, knives, kitchen gear and more.
Want 25% off your first year? Click the image below for an exclusive offer.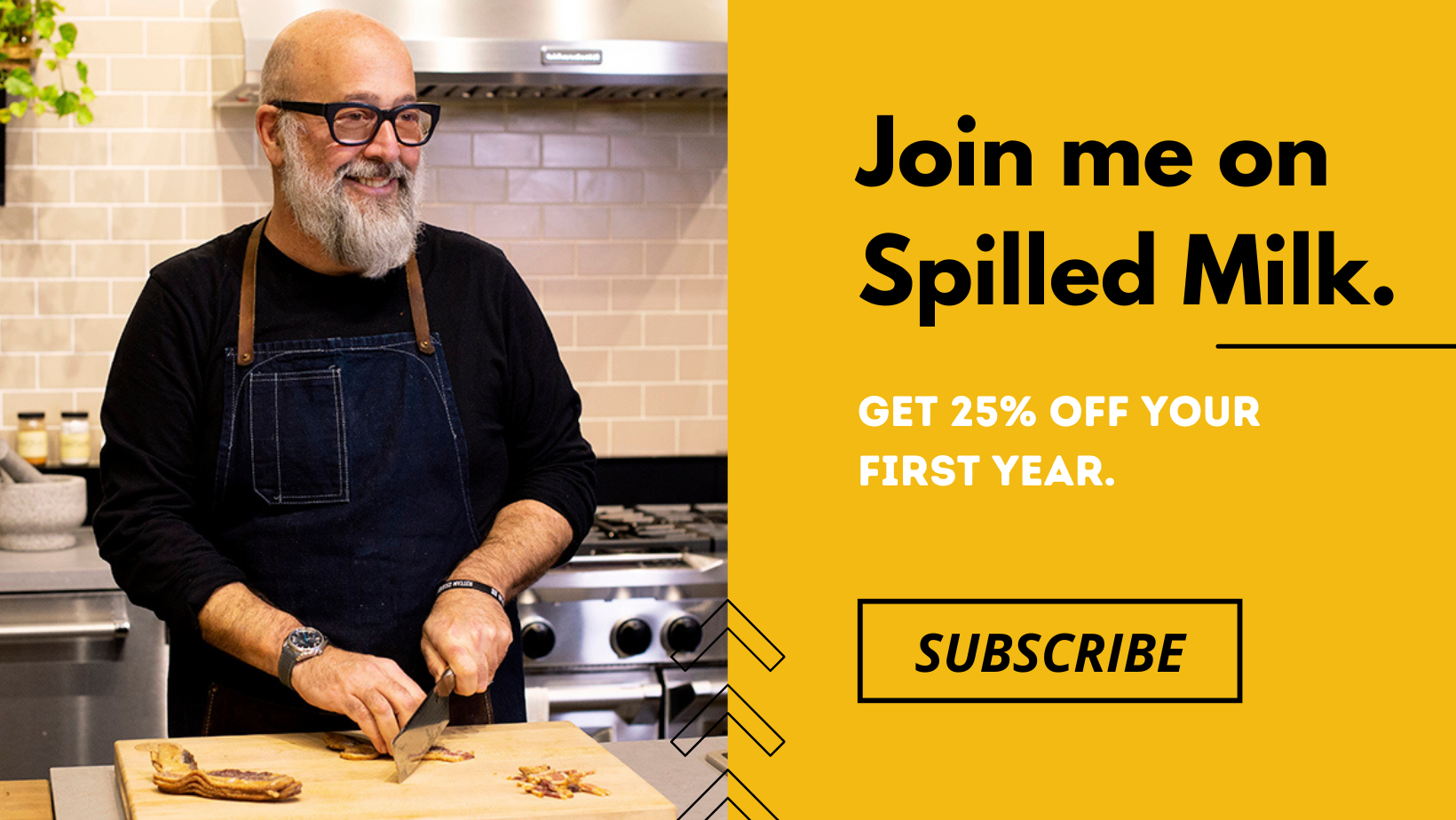 I believe that it is in exploring ideas– ones I've learned at home and abroad and those I'm still trying to figure out– that we can best understand each other and move forward together as a global community. Please use this opportunity to join me on a new endeavor. Let's connect on this meaningful platform.
All the best,