Smoked Duck & Barley Salad with Lovage & Plums
By Nevada Berg
Duck season begins in early autumn and one of my favorite ways to prepare duck is to smoke it. It's a simple process and makes for fantastic flavor and crispy skin. I tend not to brine duck, but rather pat it dry and generously salt it before it goes in the smoker. A couple of hours later, you get a beautiful bird you can serve as is or added to a dish like this barley salad.
I really love the combination of tastes and textures in this salad, especially the smoky duck with the sweet plum dressing and the chewy, hearty barley. Intensely aromatic lovage rounds everything out, while almonds provide some much-needed crunch. If you can't find lovage, it's possible to substitute celery leaves, but I strongly recommend seeking out lovage.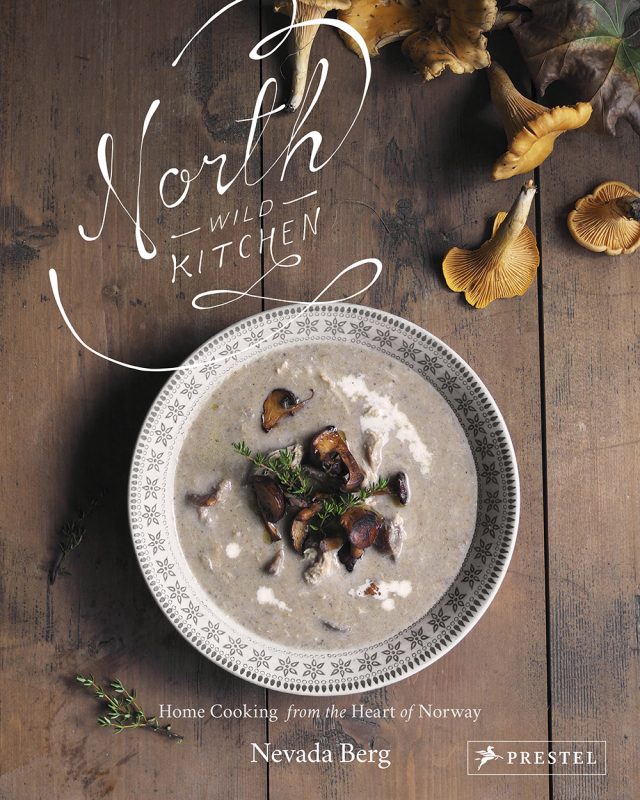 Smoked Duck & Barley Salad with Lovage & Plums by Nevada Berg
---
Ingredients
1 cup (200 g) pearl or hulled barley
3 cups plus 1 tablespoon (735 ml) water
1 teaspoon salt, divided
4 plums, pitted
1/4 cup (50 g) granulated sugar
1/4 cup (60 ml) apple cider vinegar
1/4  cup (60 ml) mild-flavored oil
11 ounces (310 g) leafy red lettuce, torn into pieces if large
1/2 ounce (14 g) lovage leaves, plus more for garnish
1/4 cup (30 g) whole almonds, roughly chopped
1 (roughly 5  1/2-pound / 2.5-kg) smoked duck or 4 (roughly 5  1/2-ounce / 156-g) smoked duck breasts, sliced or torn
Instructions
In a medium, heavy saucepan, combine the barley with 3 cups (720 ml) of the water and 1/2 teaspoon salt. Bring to a boil and cook for 20 to 45 minutes or until tender—the cook time will vary depending on the type of barley used. Drain and set aside to cool.
Roughly chop 2 of the plums. In a small, heavy saucepan, combine the sugar with the remaining 1 tablespoon water and bring to a gentle simmer, stirring to dissolve the sugar. Add the chopped plum and cook for 10 minutes or until softened and falling apart. Pour through a mesh strainer set over a small bowl, pushing on the plums to release as much juice as possible; discard the solids in the strainer. Add the apple cider vinegar and whisk to combine. While whisking, gradually add the mild-flavored oil and continue whisking the dressing until emulsified. Stir in the remaining 1/2 teaspoon salt.
Cut the remaining 2 plums into thin wedges and place in a large bowl. Add the cooked barley, red lettuce, lovage, and almonds and toss to combine. Add half the plum dressing and toss again. Arrange the salad on a large serving platter and top with the smoked duck. Garnish with more lovage leaves and serve with the rest of the dressing on the side.
Recipe from North Wild Kitchen: Home Cooking from the Heart of Norway by Nevada Berg.