I'm thrilled to share my new Knife Skills video series, presented by Shun Cutlery, with all of you.
We've been working on this series of 10 videos for months, and I think you're going to love them. A nice, sharp knife makes such a huge difference. But the thing is, you also need to know how to use it. Food cut correctly just tastes better. The texture is better, and it looks better (we all know we eat with our eyes first).

---
Want 20% off your Shun knife purchase? Use code AZSHUNX20S7 at checkout. Please note: You must create an account and be signed in to activate code. 
---
Shun has been my knife of choice for decades.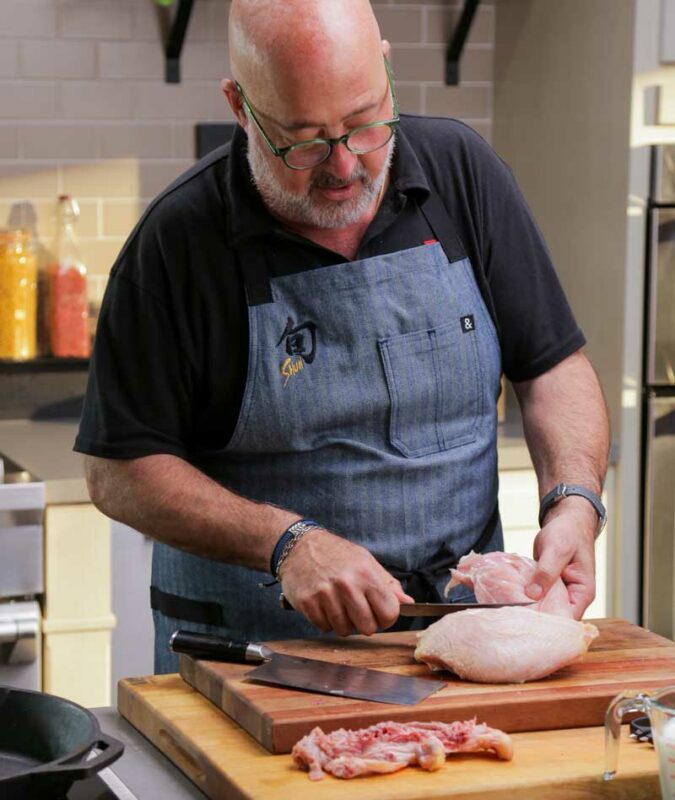 And I'm not the only one— Kai Corporation, the makers of Shun, started over 112 years ago. Shun handcrafts each knife in Seki City, Japan. Each piece of this fine kitchen cutlery takes at least 100 individual steps to complete. But this isn't your grandma's knife; they've evolved to take advantage of thoroughly modern, premium materials and state-of-the-art technology. They're beautiful, they work, and most importantly, they last.
From breaking down a chicken and chopping onions, to making a stunning charcuterie board, you're going to learn a lot. Please note: You don't need to watch the videos in any particular order.