Everyone should know how to make a rustic apple galette.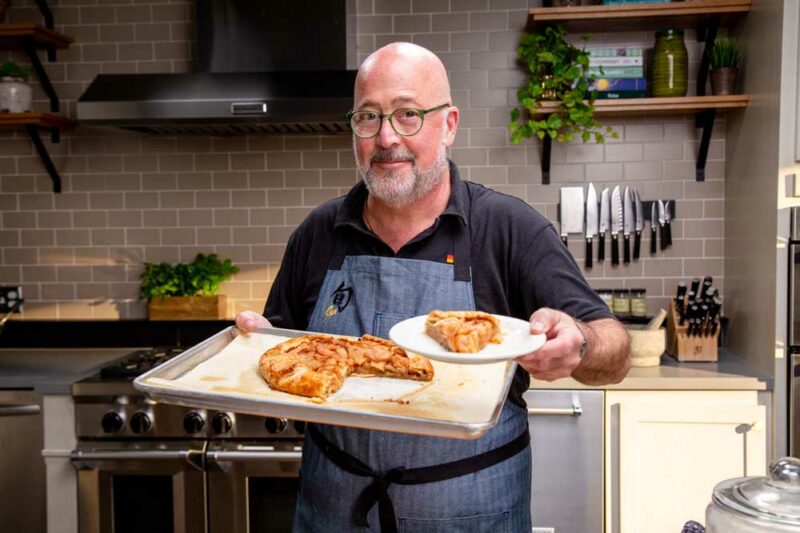 You just fold up the edges, throw it on a baking sheet and bake it to crisp perfection. It's a simple recipe that anyone can do. In this video, I show you how to prep and slice apples for this dish. It's easy but there are a few tricks to making sure you execute your cuts consistently and safely.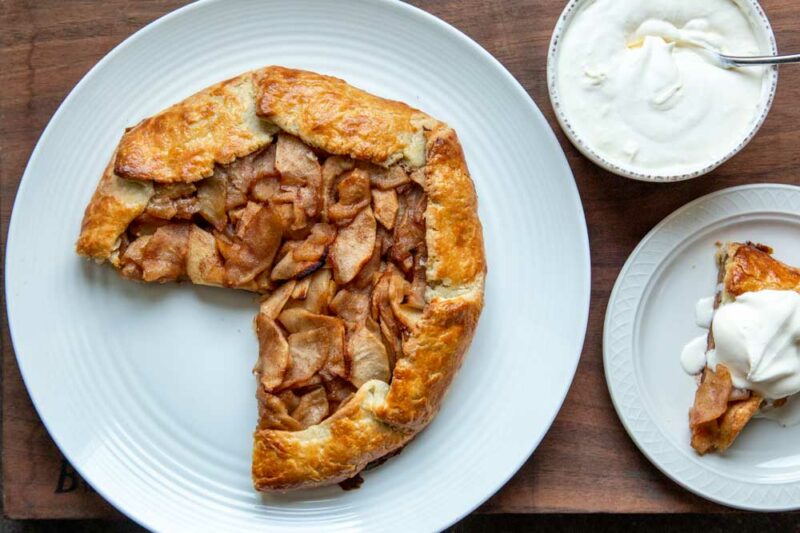 Knives used in this video:
Paring knives come in a variety of lengths. This one is our 4-in. Shun Classic Paring Knife and it's perfect for any paring task—as well as cutting small foods, such as garlic cloves or ginger, against a cutting board. The extra length of this knife makes it easy to peel and trim even larger fruits and vegetables, such as extra-large potatoes or apples.
This nakiri is perfect for cutting hard vegetables and fruits. Stable knife with no bend. You will love the clean, swift work it makes of vegetables of all kinds. For daily salad preparation or slicing vegetables for stir-fry, it cannot be beat. Finely dicing onions is fast, easy, and with the Shun Classic Nakiri's blunt end, safer, too.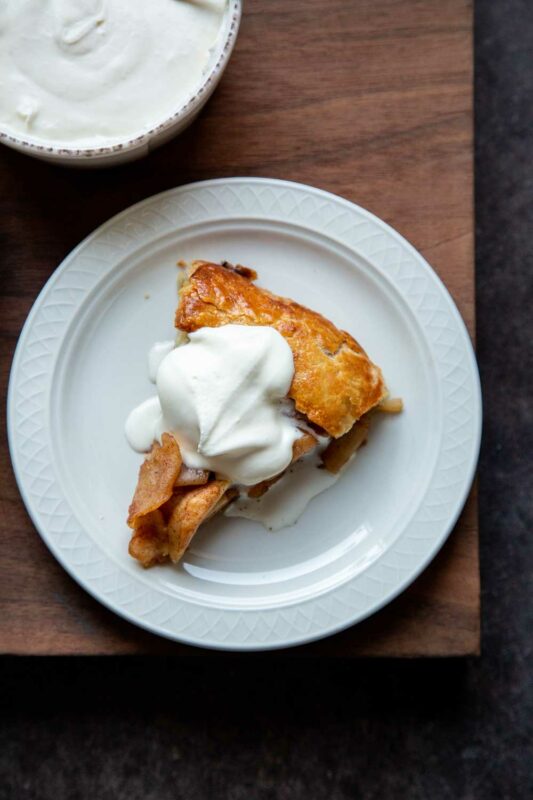 Like this recipe? Save it Pinterest.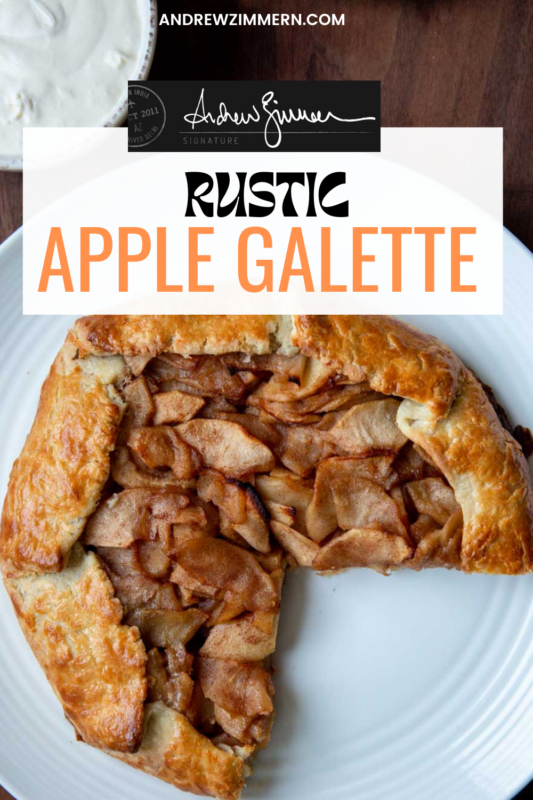 Easy, Rustic Apple Galette Recipe
---
Ingredients
7 to 8 baking apples (Braeburns, Haralson and Granny Smiths are all good options)
1/4 cup sugar
2 tablespoons brown sugar
5 tablespoons butter
1 teaspoon cinnamon
Pinch each ground ginger, allspice, clove and nutmeg
1 recipe pate sucree or one sheet puff pastry, store bought or homemade (get my recipe here)
Egg wash of 1 egg yolk beaten with a tablespoon of cream
Sugar, for decorating
For the Whipped Cream:
1 cup heavy whipping cream
1/2 cup crème fraîche
1 teaspoon vanilla extract
2 tablespoons powdered sugar
Instructions
Preheat the oven to 400 degrees F.
Peel, core and dice the apples.
Place the butter and sugars in a large nonstick pan over high heat to caramelize for about 5 minutes. Caramel may break, this is ok.
Add the apples and cook, tossing occasionally for 20 minutes over medium heat. While tossing you will reconstitute the caramel. The cooking process will extract and evaporate the juices. Cool briefly, stir in the dry spices while you prepare the galette crust.
On a floured surface, roll out chilled, pastry dough into a 12-inch disc. Transfer dough to a cookie sheet lined with parchment paper. Pile the apple filling in the center of the rolled out pie crust, leaving a 1 ½ inch rim exposed. Working in a circle, pull up the dough over the filling to form a crust around the tart.
Brush edges with egg wash to glaze. Sprinkle with sugar if you like as well.
Bake for 30 to 35 minutes, or until the crust is a nice golden brown. Cool.
While the apple galette is cooling, make the seasoned whipped cream. In a deep bowl or stand mixer, beat the heavy cream mixed with the crème fraiche, powdered sugar and vanilla until soft peaks form. Refrigerate and utilize as needed.