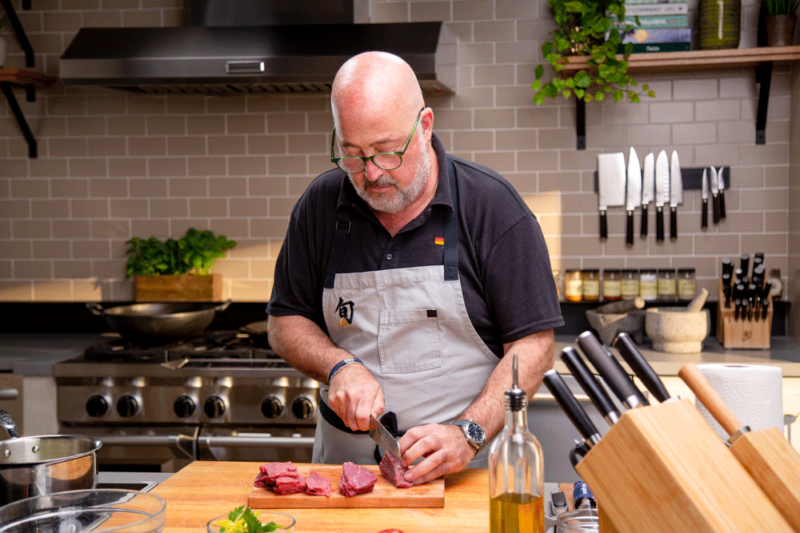 Do you really need a quality chef's knife?
I think so. A quality knife works better, is safer to use, and— with the right care— will last a long time. There are a few easy things that you can do to ensure you get the most out of your knives. I'm discussing all this in my latest knife skills video, presented by Shun Knives.
Want 20% off your Shun Knife purchase? Use code AZ

SHUN

X20S7 at check out. Please note: you need to create an account to activate code.
I've included lots of knife tips in the video, but the following one is probably the most important.

My #1 Knife Tip: Use the right knife for the job.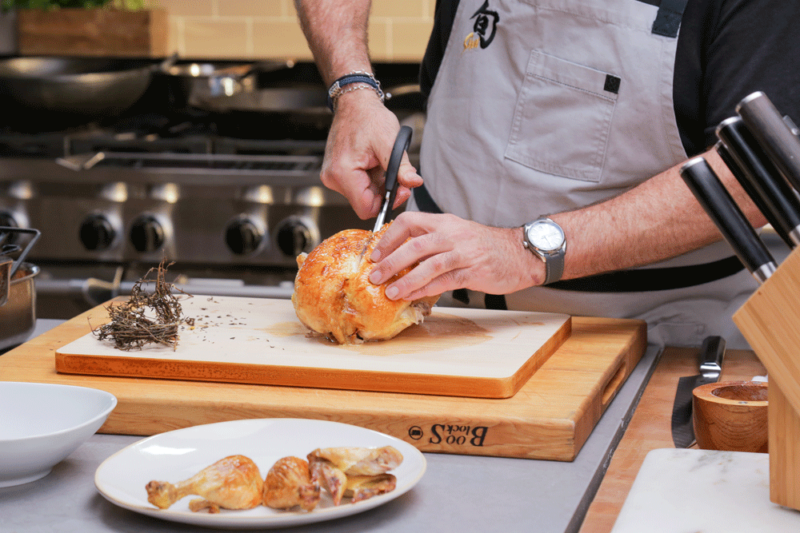 Using the wrong knife for a task is one of the biggest mistakes you can make— both from a safety and longevity standpoint.
For example, if you're cutting a melon or squash, you're going to want to use a heavier knife with a thicker blade. Not only does this perform the task more effectively, it's a lot safer. Plus, if you're using a blade that's too whippy, you risk chipping or bending the blade, which compromises the knife.
Since we're on the subject… there are so many knives out there, and unless you are a chef or a collector like me, you do not need all of them.
The 4 must-have knives every home cook needs:
A chef's knife is the most-used knife in your kitchen, so it is important to find the right one. It should feel good in your hand, offers a razor-sharp edge, and make food preparation easier and more satisfying.
The paring knife is an indispensable kitchen prep knife. For peeling, trimming, making decorative cuts, or even for cutting small foods like shallots or garlic, the compact size of the paring knife gives you complete cutting control.
If you bake or buy whole loaves of bread, a bread knife will be one of the most-used knives in your kitchen. Unlike sawtooth serrations that are spaced closer together, the knife's wide serrations will gently glide through the bread without tearing. This keeps the bread's texture intact and enhances eating pleasure. Works great with cakes and pastries, too.
Kitchen shears are a MUST. They stay sharp forever, come apart for easy cleaning and can be used to chiffonade herbs, slice a pizza, shell a lobster, or breakdown a whole chicken (that's in an upcoming video).
Here are a few more knives I think most home cooks would find useful.
This slicing knife's longer length, narrower blade, and Shun-sharp edge, makes for long, even slices without tearing or sawing. Ideal for slicing a wide variety of meats, and can also be used to cut larger vegetables.
A bird's beak is a classic tool for making decorative cuts—such as radish rosettes or fluted mushrooms—as well as for cutting out blemishes, peeling, and slicing soft fruits such as nectarines or plums. The curved shape lets you cut close to the peel, keeping more of the fruit or vegetable.
In Japan, a nakiri is a vegetable knife. It's designed to handle a full range of vegetables, and a lot more, with ease. Use it with a simple push cut instead of a rocking cut. The straighter edge means more of the blade contacts the board with each cut for extremely efficient slicing and dicing.
Other things you'll learn in this video:
How to wash and store your knife properly.
The best (and worst) cutting boards.
How to hold and move the knife.
How to exert the most control over your knife.
How to hone versus sharpen.
Good to know:
Over-sharpening your knife will shorten its lifespan. The average home cook only needs to sharpen knives about once a year.
Own a Shun knife? Shun will sharpen your blades for you, free of charge, if you send them in. You only pay shipping and handling. More info here.
Want 20% off your Shun Knife purchase? Use code AZ

SHUN

X20S7 at check out. Please note: you need to create an account to activate code.
Like this post? Save it on Pinterest.