Volador de Manjar
By Gaston Acurio
Recipe from Peru: The Cookbook by Gaston Acurio. Order your copy here.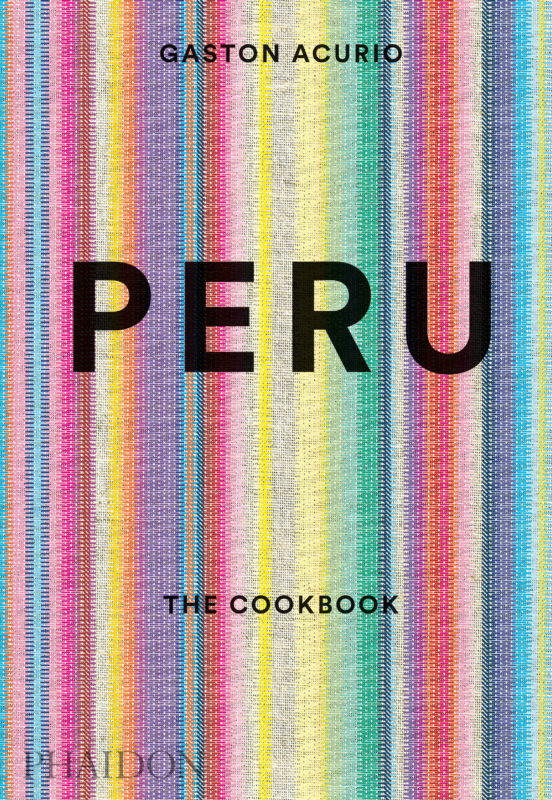 Triple Decker Dulce de Leche Bites
---
Ingredients
2  1/2 cups (11 oz/300 g) all-purpose (plain) flour, plus extra for dusting
1/2 teaspoon baking powder
15 egg yolks
2 tablespoons pisco
2 tablespoons unsalted butter, plus extra
for greasing
3  3/4 cups (1 lb 14 oz/860 g) Dulce de Leche
confectioners' (icing) sugar, for decoration
Dulce de Leche
2 cups (18 fl oz/500 ml) evaporated milk
2 cups (18 fl oz/500 ml) full-fat (whole) milk
1  3/4 cups (15 fl oz/ 425 ml) condensed milk
1 teaspoon vanilla extract
Instructions
Mix the flour and the baking powder together and pile on a work counter. Make a well in the center, pour the egg yolks, pisco, and butter into the well and, using your hands, work out from the center to combine the ingredients and form a soft dough.
Roll the dough into a ball, wrap in plastic wrap, and refrigerate for 30 minutes. Preheat the oven to 300° F/150° C/Gas Mark 2. Prepare a baking sheet by lightly greasing it and set aside.
Remove the dough from the refrigerator and roll out on a floured surface with a rolling pin into a large circle about 1/16-inch/1-mm thick. Using a 2  1/2-inch/6-cm round cookie cutter, cut out 54 disks. Place the disks on the prepared baking sheet. Bake in the preheated oven for 6 minutes. Turn the disks over and bake for another 2 minutes. Remove from the oven and cool.
Use 3 disks to assemble each bite, spooning dulce de leche between each cookie layer. Dust with confectioners' (icing) sugar and serve.
Classic Dulce de Leche
MAKES: 1 lb 7 oz (650 g)
PREPARATION TIME: 2 minutes
COOKING TIME: 1 hour 30 minutes
Pour the evaporated milk, fresh milk, condensed milk, and vanilla extract into a heavy pan. Place over medium heat and simmer, stirring, until the mixture has thickened and the bottom of the pan can be seen when you draw the spoon across it.
Remove the heat, cool, and refrigerate until needed. This dulce de leche can be eaten on its own or used as a filling for various desserts and sweets.
Peru: The Cookbook by Gaston Acurio, Phaidon 2015; photograph (c) Andy Sewell