Anticucho de Corazoåln de Res
By Gaston Acurio
Recipe from Peru: The Cookbook by Gaston Acurio. Order your copy here.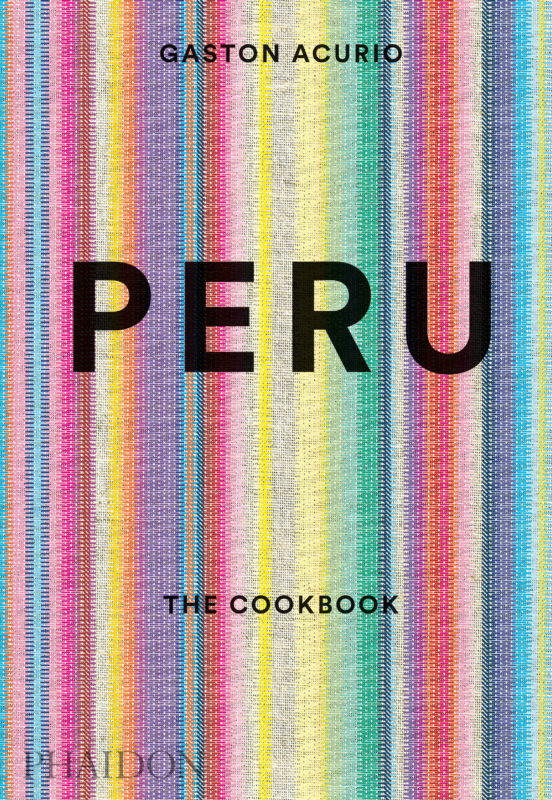 Beef Heart Anticucho
---
Ingredients
1 x 4-lb (1.75-kg) beef heart
2 white potatoes
3 cups (26 fl oz/750 ml) Anticuchera Sauce (see below)
1/2 cup (4  1/2 oz/130 g) Rocoto Chili Paste (see below)
1 scallion (spring onion), chopped
1 tablespoon salt
To Serve
2 corncobs, cooked and halved
4 corn husks
Rocoto Chili Paste
2  1/4 lb (1 kg) rocoto chiles, seeded, membrane removed, and cut into pieces
1 cup (8 fl oz/250 ml) vegetable oil
Anticuchera Sauce
2 cups (18 fl oz/500 ml) Panca Chili Paste
3/4 cup (6 fl oz/175 ml) Garlic Paste
1/2 tablespoon black peppercorns, ground
1 tablespoon whole cumin seeds, ground
1 tablespoon oregano leaves, ground
3  1/4 oz (90 g) salt
2 cups (18 fl oz/500 ml) red wine vinegar
2  1/2 cups (20 fl oz/600 ml) vegetable oil
Instructions
Coarsely chop the beef heart into around 24 even pieces about 1/2-inch/1-cm thick.
Bring a pan of water to a boil, add the potatoes, and cook until tender. Drain and cut into 1/2-inch/1-cm slices. Set aside.
Place the heart pieces in the anticuchera sauce and let marinate for 3 hours in the refrigerator. Assemble the anticuchos by sliding 3 pieces of heart onto each skewer. Repeat the process until you've used up all the pieces. Mix the chili paste with the scallion (spring onion) and salt in a bowl.
Cook the anticuchos in a very hot ridged grill pan for 2 minutes on each side, basting, until medium rare, being careful not to overcook them so that they are still succulent. Set aside.
Place the boiled potatoes in the grill pan and cook for a few minutes until browned. Place 2 of the anticuchos in the center of each corn husk and serve immediately with the sliced potatoes, halved corncobs, and chili sauce mixture.
Rocoto Chili Paste
MAKES: approx. 1 lb 10 1/2 oz (750 g)
PREPARATION TIME: 20 minutes
Put the chile pieces in a blender with the oil and blend together for about 5 minutes, until thoroughly blended. Strain the mixture to remove any remaining chile pieces, then transfer to a suitable container.
This condiment is best used immediately, though it will keep refrigerated for 2 days. Use it to prepare tiraditos (Peruvian raw fish dishes), tiger milk (lemon, chile, and fish sauce), and ceviches.
Anticuchera Sauce
MAKES: 4  1/2 lb (2 kg)
PREPARATION TIME: 5 minutes
Place all the ingredients in a bowl and mix together thoroughly. Set aside for 2 hours before using to allow the flavors to blend.
This sauce will keep for some time if refrigerated—just spoon out the amount you need for each new recipe. Use it to prepare anticuchos (grilled meat skewers), marinate chicken, or as an accompaniment to fried chicken and barbecued meat dishes.
Peru: The Cookbook by Gaston Acurio, Phaidon 2015; photograph (c) Andy Sewell
• Grilled Ox Heart Anticucho
• Classic Peruvian Ceviche
• Pisco Sours