Tips & Tricks for Tastier Vegetables
Working with vegetables seems easy, it's not. What it is, though, is simple. Keep a few things in mind and dishes like my vegetable barigoule become easier and tastier.
• • •
Add layers of flavors and texture when cooking vegetables.
Peas are delicious. Why not smear a large bowl with goat's milk yogurt, pile the cooked peas in, toss on a handful of mint and then sprinkle with crispy shallots. Lots of complimentary flavors and textures will elevate and modernize your cooking immediately.
Try par-cooking vegetables before the final effort.
You can blanch cut root veg before crisping in a pan to cut down on time and avoid burning or scorching before the vegetables are cooked thoroughly.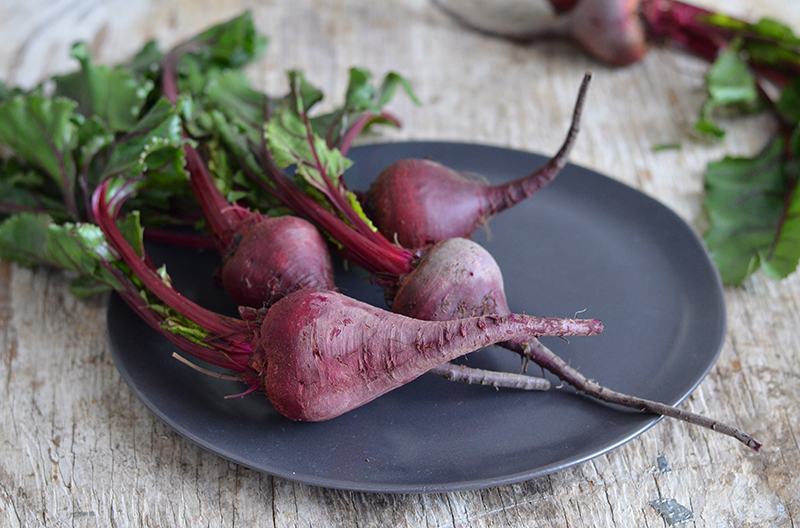 Use aromatics and seasonings.
Use garlic cloves, peppercorns, bay leaves and herbs, even when you are poaching. They will add depth to any vegetable preparation. I roast new broccoli in a pan in the oven with whole dried chiles, sliced lemon and whole unpeeled garlic cloves and while they don't always make it on to a plate you can taste them in the dish.
Avoid the automatic use of salt and black pepper.
Yes, 95% of the time I add salt to a vegetable dish at some point, but ground black pepper doesn't accentuate flavors like salt does; it is its own BIG flavor and doesn't fit everywhere. Sometimes it adds unwanted bitterness.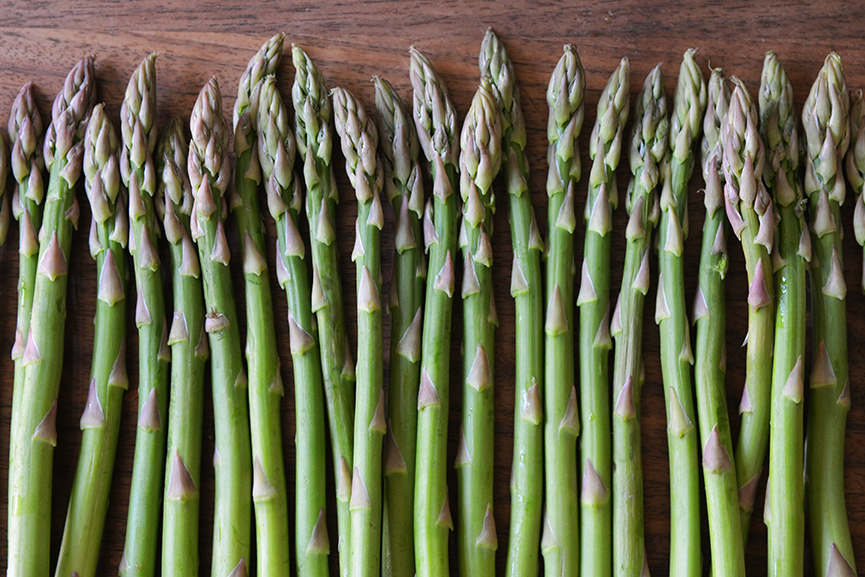 Be Creative.
Every piece of hard squash doesn't need to be mashed or roasted with butter and brown sugar. Butternut squash can be peeled and diced and sautéed or roasted. Asparagus can make a killer cold soup. Stop, pause and think before cooking your vegetables the same way you always have.
One last thought.
The vegetable crisper is the purgatory of your refrigerator. Every week, take it all out—everything—and utilize it. Even if you dice every vegetable and make a soup, keeping things moving in that cubby is the best way to insure that fresh, sweet, beautiful tasting vegetables are on your dinner table.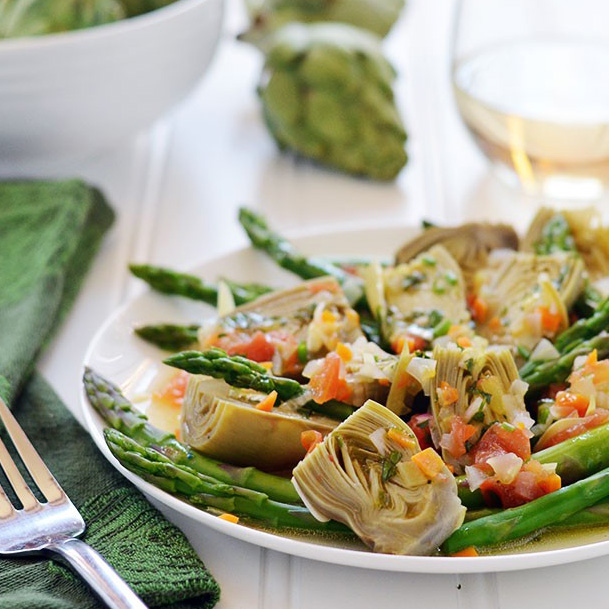 A few favorite vegetable-heavy dishes:
• Artichoke, Peas & Fava Vignarola
• Cumin-Roasted Carrots & Muhammara Toast
• Steamed Green Beans with Almond-Mushroom Pesto
• Leek Salad with Mustard Vinaigrette
• Wok-Tossed Asparagus with Black Bean Sauce
Photographs by Madeleine Hill.