Johnson's Boucanière Pork Butt
By Matt Moore
Greg's custom smokers impart the most smoke flavor in the first six or seven hours. From there, he places the butts in shallow tins with some water, covers them with foil, and places the "tin-ed" butts back on the smoker for an additional seven to eight hours. The result is some of most tender and juicy pork I have ever tried.
Recipe from The South's Best Butts by Matt Moore.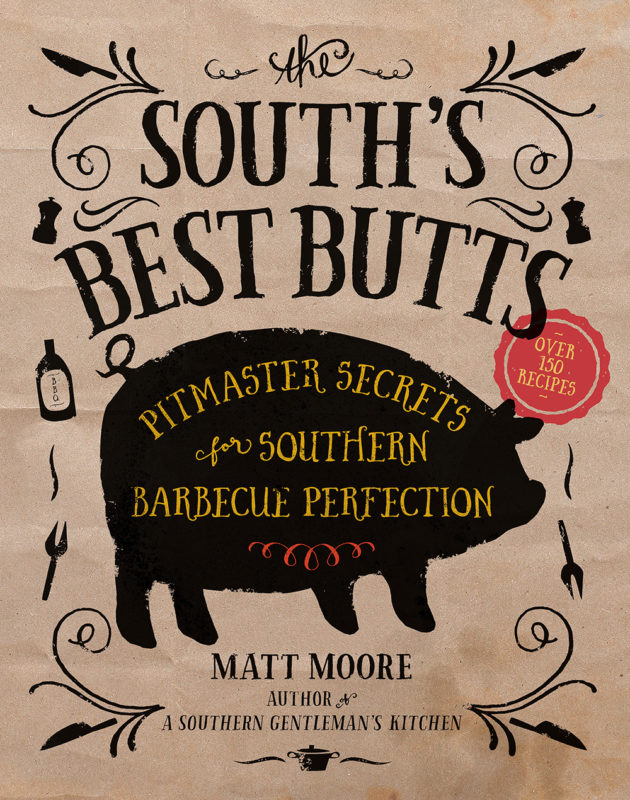 Pitmaster Secrets for Southern Barbecue Perfection
---
Ingredients
One 8- to 10-pound bone-in pork butt (Boston butt)
1/4 cup Greg's Dry Rub
Oak charcoal
1  1/2 cups (12 ounces) water
Dry Rub
1 cup loosely packed light brown sugar
2  1/2 tablespoons paprika
2 tablespoons kosher salt
1 tablespoon freshly ground black pepper
1 tablespoon red pepper flakes
1 tablespoon chili powder
1 tablespoon onion powder
1 tablespoon garlic powder
1 tablespoon dry mustard
Instructions
Rinse the pork thoroughly, and trim away any bone chips or cartilage. Pat the pork dry, and season liberally with dry rub. Store in the refrigerator for 24 hours.
Prepare smoker according to manufacturer's instructions, using oak wood embers, bringing internal temperature to 250°F to 275°F; maintain temperature 15 to 20 minutes.
Smoke the pork, covered, maintaining temperature between 250°F to 275°F, for 7 hours or until a meat thermometer inserted in thickest portion registers 200°F. Remove the pork, and place in a 13- x 9-inch lasagna-style aluminum foil pan. Add 1 ½ cups water to the pan (do not pour over the top), cover with foil, and return to the smoker for 5 to 6 more hours or until the bone pulls cleanly from the pork butt. Remove the fat cap and bone, and pull by hand. Serve immediately.
Greg's Dry Rub
The exact recipe for this rub is held under lock and key, but Greg was kind enough to share the ingredients so I could engineer my own version. This rub is less Creole than I had originally imagined. It's salty and sweet with a nice backbone of heat but not as aromatic as most Creole seasonings. The smoky essence of chili powder along with the tanginess of dry mustard balances the fatty flavor of the pork.
Instructions
SERVINGS: MAKES 1  3/4 CUPS
Stir together all the ingredients in a small bowl. Use immediately, or store in an airtight container up to 6 months to 1 year.
Excerpted from The South's Best Butts. Copyright © 2017 Oxmoor House. Reprinted with permission from Time Inc. Books, a division of Time Inc. New York, NY. All rights reserved.
• Achiote Roasted Pork with Tomato-Habanero Salsa
• Pulled Pork with Homemade BBQ Sauce
• Smoked Turkey Legs