Dr Pepper-Brined Smoked Turkey Legs
Smoked turkey legs shouldn't just be reserved for walking around the Renaissance festival or Disneyland. As long as you have a little patience, they're easy to make, delicious and pretty economical next to that brisket you were looking at. The Dr Pepper brine is magic. Once you try it, you'll be hooked.
Like this recipe? Save it on Pinterest.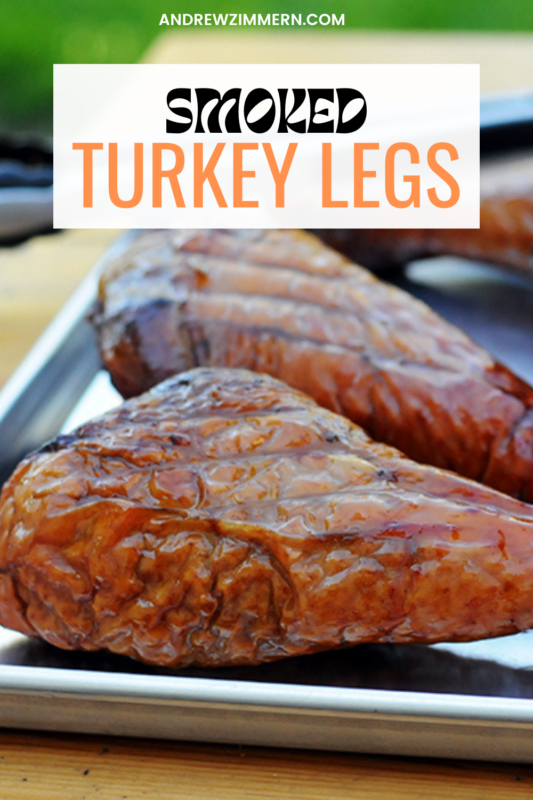 Smoked Turkey Legs
---
Ingredients
4 fresh turkey drumsticks
One 2-liter bottle Dr. Pepper
4 serrano chiles, coarsely chopped
1 cup apple cider
Cherry wood chips, for smoking
Instructions
Place the turkey drumsticks, Dr Pepper and chiles in a large pot. Cover and brine in the refrigerator for 8 hours. Remove the turkey drumsticks from the brine and pat dry. Let the drumsticks stand at room temperature for 30 minutes. Put the apple cider in a spray bottle for basting.
Light a hardwood charcoal or wood fire in the firebox of a smoker. Heat the smoker to 250 degrees F. Scatter some of the soaked wood chips around the coals; the chips should smolder but not flare. Set a drip pan filled with water on the bottom of the smoke box. Set the drumsticks over the drip pan. Smoke the drumsticks, spraying and basting every 30 minutes with the apple cider, for 5 to 6 hours, or until the juices run clear and an instant-read thermometer inserted in the thickest part of the drumstick registers 165 degrees F. Let the drumsticks rest for 20 minutes before serving.
Originally published in Andrew Zimmern's Kitchen Adventures on foodandwine.com.
Photograph by Madeleine Hill. 
• Smoked Raspberry-Glazed Spare Ribs
• Pulled Pork with Homemade Barbecue Sauce
• Smoked Beef Ribs