Paprika-Marinated Pork Loin Roast
It isn't elegant or even particularly gourmet, but in a cuisine that doesn't fall victim to culinary fashion, this dish is a mainstay. In our family, it's a recipe we return to again and again, as both kids and adults like it. It gives and accepts flavor, and can be thickly cut, served in thin slices like Canadian bacon, or roasted in one piece to juicy pinkness. If you don't have time to roast it in one piece, cure the whole thing and cut it into slices, cooking them like boneless pork chops, which is very common in the Basque Country.
Recipe from The Basque Book by Alexandra Raij with Eder Montero and Rebecca Flint Marx.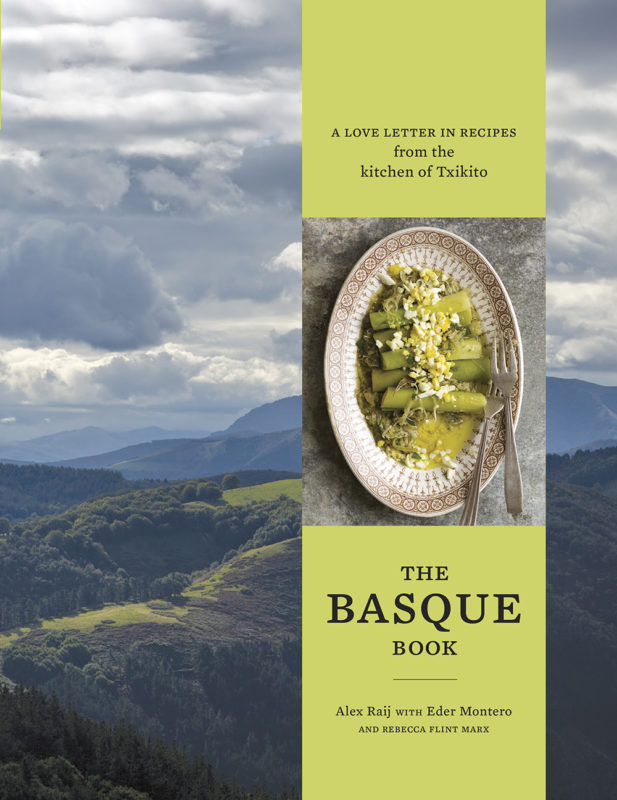 Paprika-Marinated Pork Loin Roast
---
Ingredients
1 cup kosher salt
10 cloves garlic
1/2 cup water
1 (5-pound) boneless Berkshire or Kurobuta pork loin roast, with fat cap intact if possible
1/4 cup hot Spanish paprika
1/4 cup sweet Spanish paprika
1/3 cup extra-virgin olive oil
Instructions
SERVINGS: 6 TO 8
In a food processor, combine the salt and garlic cloves and pulse until you have a rough paste, about 15 times, then add the water, a little at a time, pulsing to form a thick but smooth paste. Rub the paste onto the pork roast, covering evenly, and cover and refrigerate for 30 minutes.
Rinse off the paste and pat the pork dry. In a small bowl, stir together the hot and sweet paprikas, then stir in the oil to make a paste. Smear a thin layer over the pork loin and wrap the loin in plastic wrap. Refrigerate overnight.
The next day, let the pork loin come to room temperature. Preheat the oven to 450°F. Unwrap the loin and scrape off any excess paprika paste to keep it from burning. Place the loin in a baking dish or roasting pan with a rack, place in the oven, and immediately turn down the heat to 300°F. Roast for 45 minutes to 1 hour and 20 minutes, until an instant-read thermometer inserted into the center of the loin registers 145°F. The timing will depend on the thickness of the cut.
Let the meat rest for 10 minutes, tented with foil, then slice and serve immediately.
Reprinted with permission from The Basque Book by Alexandra Raij with Eder Montero and Rebecca Flint Marx, copyright © 2016, published by Ten Speed Press, an imprint of Penguin Random House LLC.
Photographs copyright © 2016 by Penny De Los Santos.