Recipes for Rosh Hashanah
Rosh Hashanah is a time for reflection and repentance, but it probably doesn't surprise you that my favorite part is the food. It's a great excuse to sit around the dinner table with family and friends, and say a toast to the year ahead. To honor tradition, I like to cook dishes ripe with raisins, apples, honey and pomegranate alongside braised brisket or roasted chicken and noodle kugel. It's customary to dip apples in honey, a symbol that the new year will be sweet. But I will often take those important ingredients and incorporate them into dishes like duck legs braised in apple cider and honey, or caramelized apple tarte tatin. And no holiday table is complete without my grandma's chopped chicken liver.
Here are a few of my best family recipes to help you celebrate. I know you'll love them, whether you're Jewish or not. Just a warning: I don't keep kosher in my house, so not all of these recipes are kosher friendly.
My grandmother made this to-die-for dish for every holiday. She always had enough food for twice as many people as required, cooked everything in schmaltz, laid out trays of bread topped with butter and anchovies and, in general, kicked ass all over the kitchen. Get the recipe >>>
This is the only recipe I've come across that measures up to my grandmother's. Get the recipe >>>
A dish I've enjoyed numerous times visiting Shaya in New Orleans, I chose to make labneh, a creamy, rich and tangy yogurt cheese topped with peppers, radishes and olive oil. Get the recipe >>>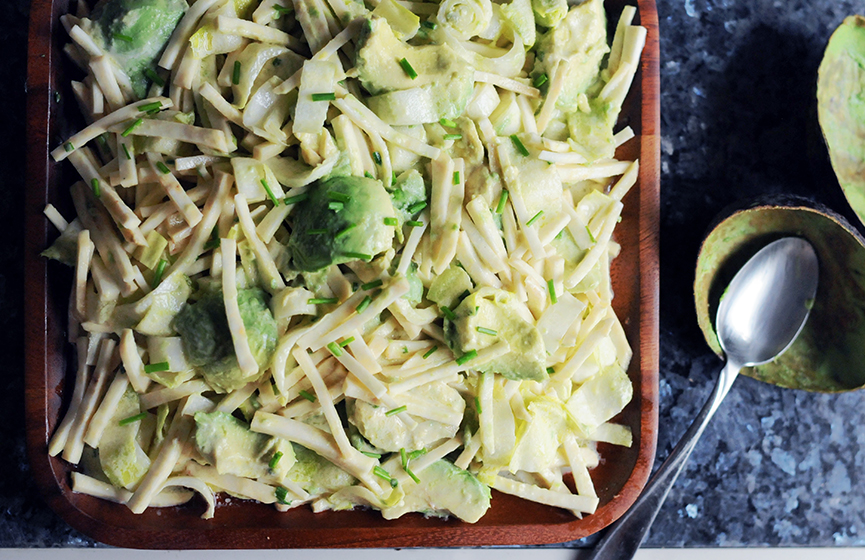 Bitter, sweet, salty and tart, this salad is simple and easily one of my favorites to serve at fall dinner parties. Get the recipe >>>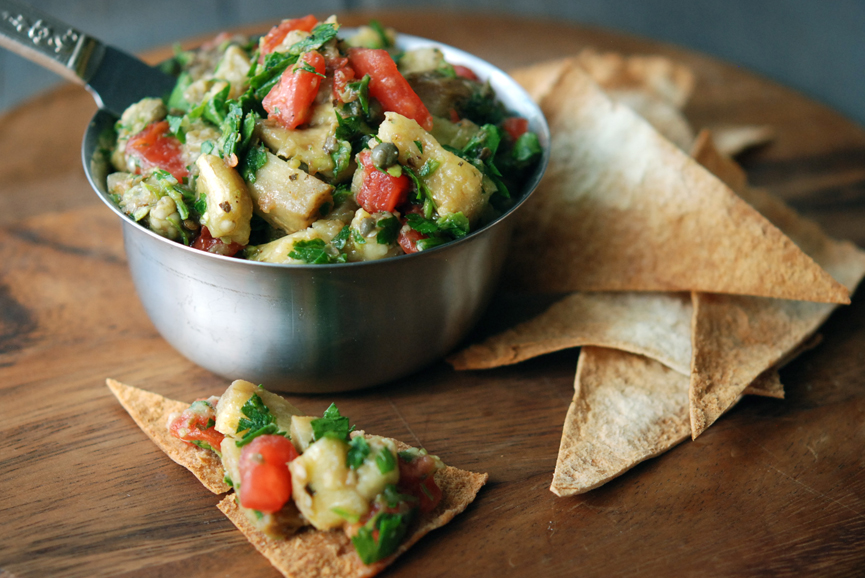 This festive Sephardic eggplant salad is almost more of a chunky dip than what we would traditionally call a salad. Get the recipe >>>
Nothing beats roasting a whole leg of lamb. Roasting the leg of lamb directly on the oven rack will allow the meat to evenly brown and caramelize on all sides. Get the recipe >>>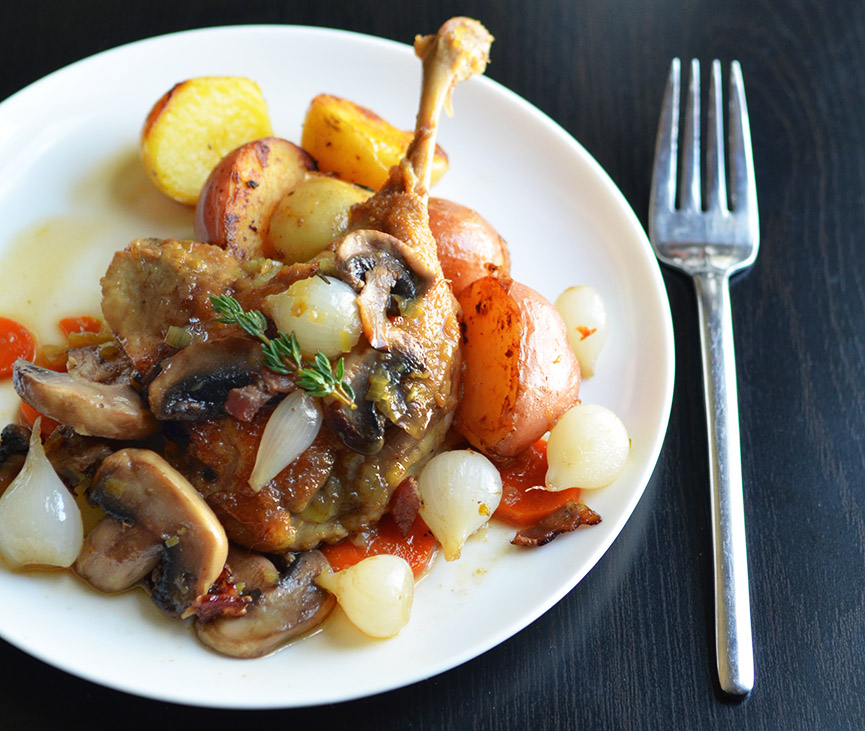 In this dish, I accent duck with apples and honey for a main course that I can multiply easily to feed a dozen guests. The key to these braised duck legs is the balance between the sweet (apples, veg and honey) and the acidic (vinegar). Get the recipe >>>
This classic braised brisket is a riff on my grandmother's recipe. It was one of the first dishes I helped my grandmother make and a staple at my family's holiday table for generations. Get the recipe >>>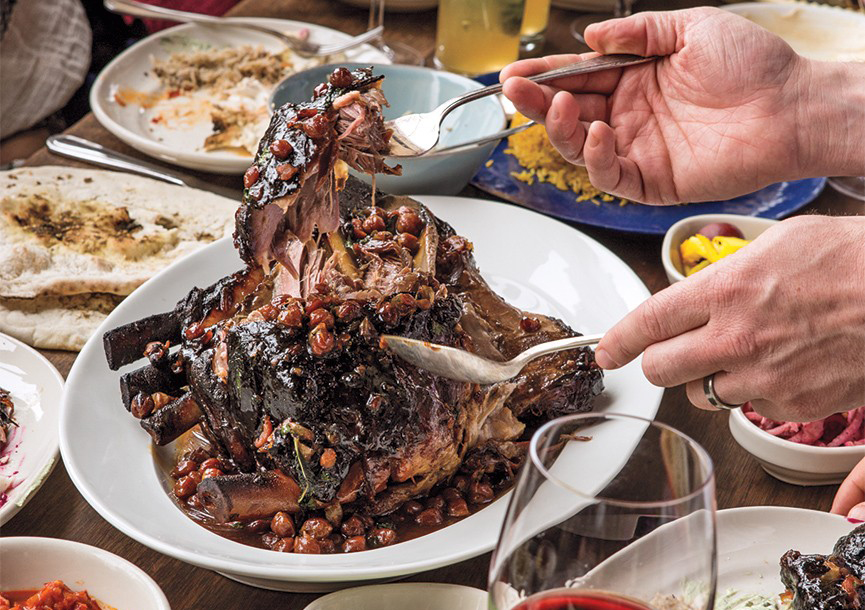 This dish is the best of all possible worlds—smoky and crispy, soft and tender, sweet and savory—and it's a celebration all by itself. Get the recipe >>>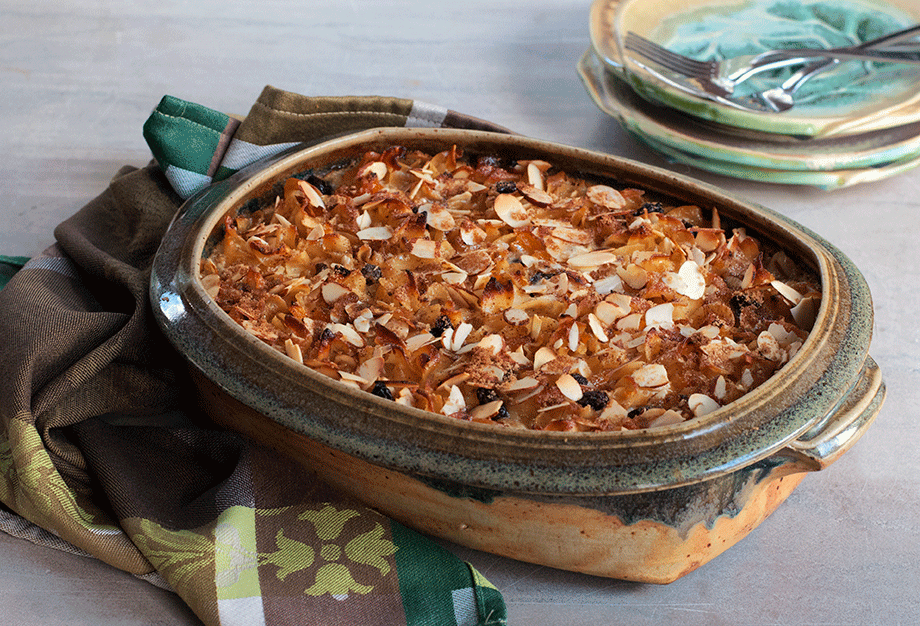 A traditional casserole of egg noodles or potatoes, kugel is a mainstay of the Jewish holiday menu. Studded with raisins and apricots, creamy and rich with cottage cheese and sour cream, my family's noodle kugel is the best one around. Get the recipe >>>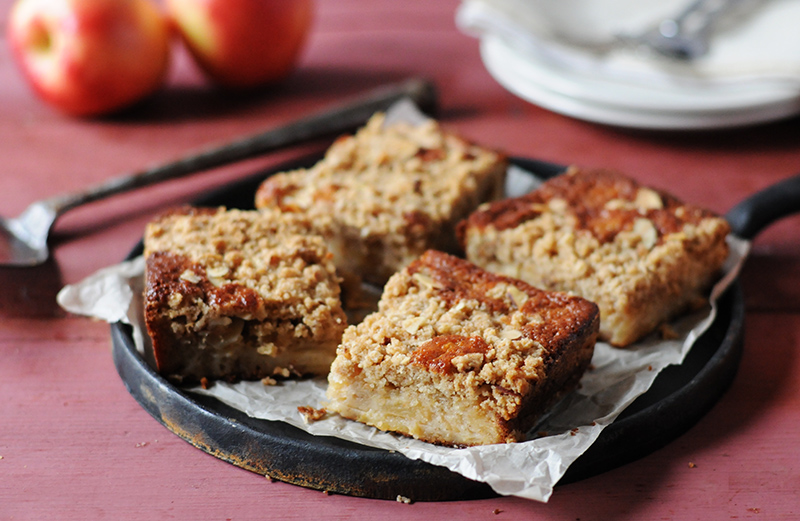 I make this delicious apple crumb cake throughout the whole Minnesota apple season; it's one of my favorite autumnal treats. Chock-full of apples, it's super moist, fruit-forward and really easy to make. Get the recipe >>>
The best autumnal treat I can think of, this stunning caramelized apple dessert is an easy show stopper. Get the recipe >>>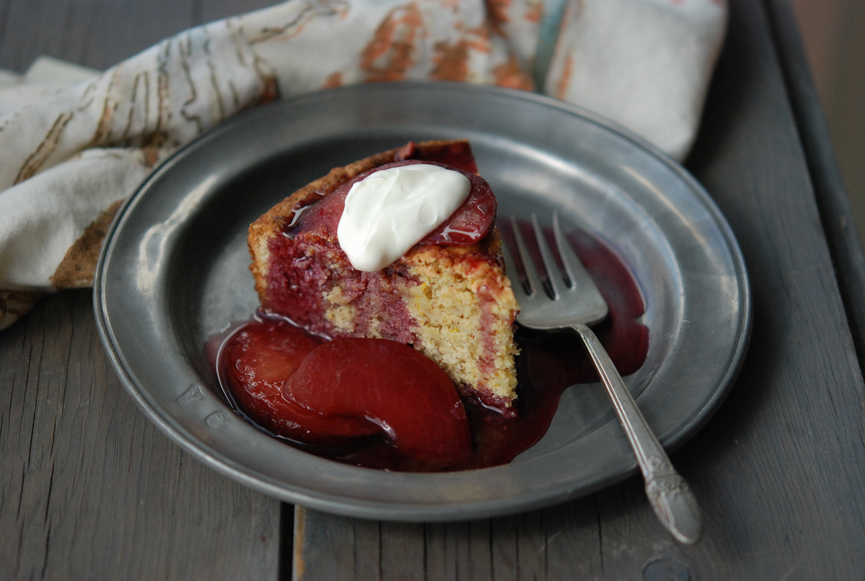 Almond and Orange Cake with Poached Plum Compote
This flavorful almond and orange cake is really easy, even for a dessert hack like me. Get the recipe >>>