Join me in the kitchen for #BrisketWeek!
I'm sharing my go-to brisket recipe, one of the first dishes I helped my grandmother make and a staple at my family's holiday table for generations. Braised in the oven with fennel and onions, it's perfectly melting and tender. I like to cook a whole brisket because the fat cap helps to keep it moist and because a whole brisket can feed an army… with leftovers.
What do you do with all those leftovers? I'm glad you asked. I'm making brisket chili, brisket hash with butter-fried eggs, my favorite brisket sandwich with Russian dressing, game day nachos and amazing potato latkes… topped with brisket, of course. It's not just about cooking the brisket once, it's about what you do with it for the rest of the week.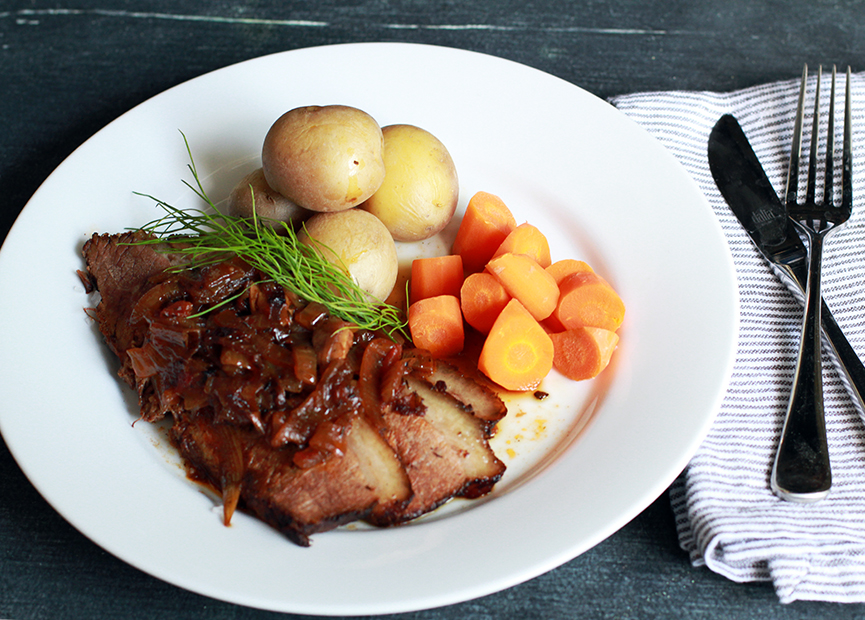 This classic braised brisket is a riff on my grandmother's recipe. It was one of the first dishes I helped my grandmother make and a staple at my family's holiday table for generations. Get the recipe >>>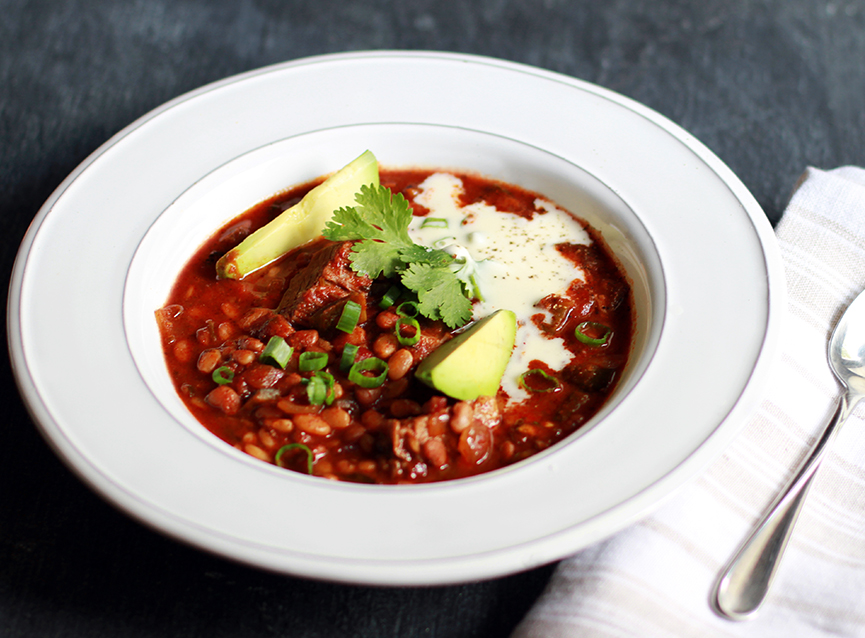 What do you do with leftover brisket? Make one of my favorite dishes, this hearty meal in a bowl. Get the recipe >>>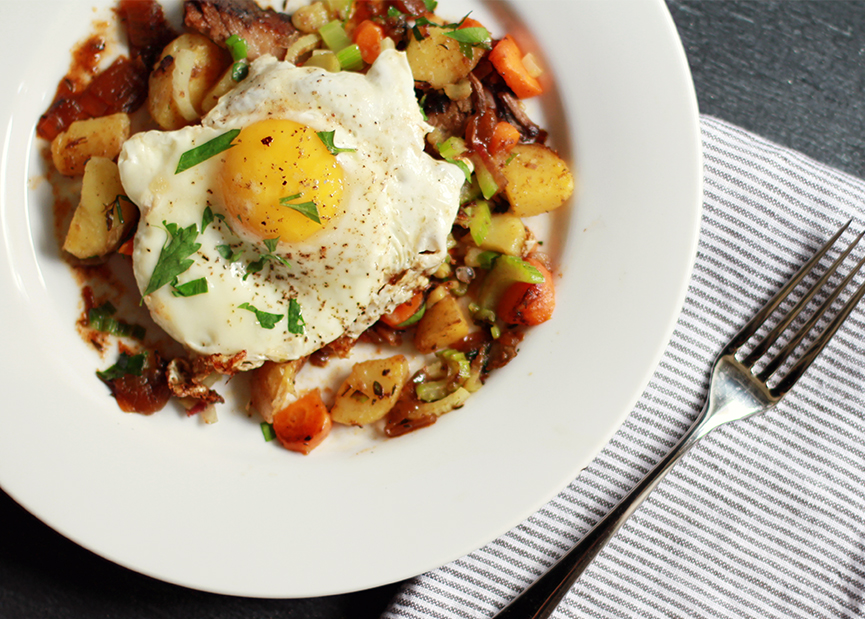 Braise a whole brisket over the weekend, and you can cook a hearty brisket chili on Monday and this classic hash for Tuesday's breakfast, lunch or dinner. Who doesn't love breakfast for dinner? Get the recipe >>>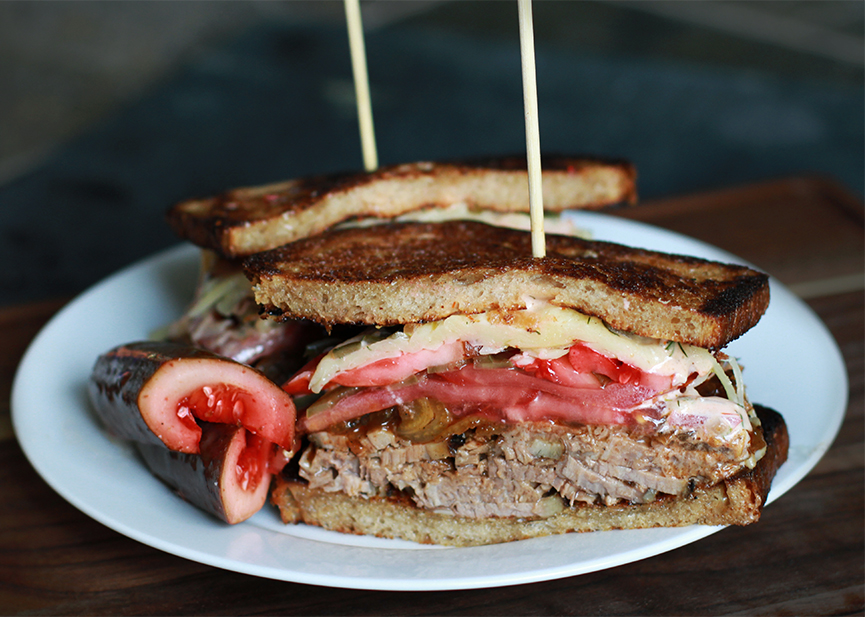 With homemade pickled jalapenos, a pleasantly piquant Russian dressing, sweet and sour koolickles and a healthy dose of melted gruyere cheese, this is my late night snack attack meal of choice. Get the recipe >>>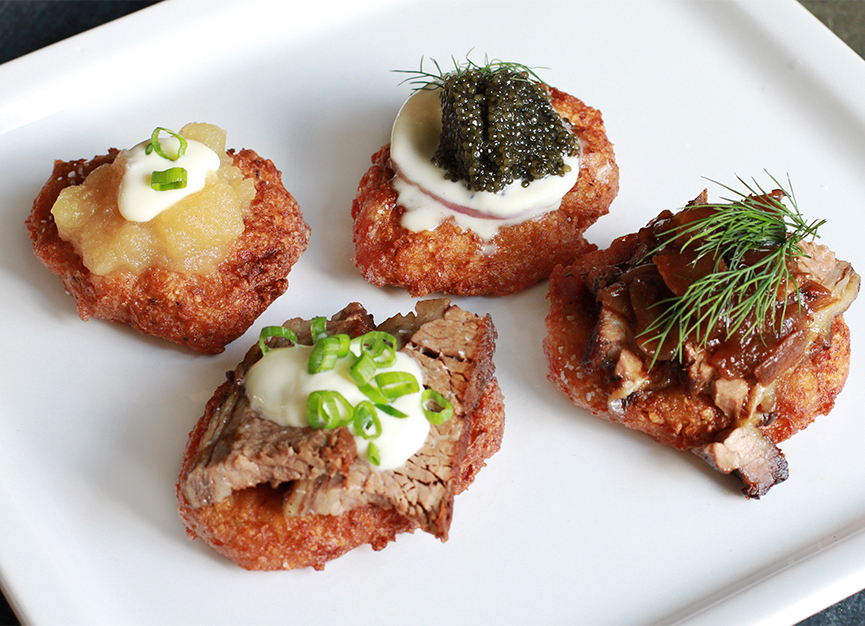 Topped with leftover slices of brisket, these potato pancakes will blow your mind. Get the recipe >>>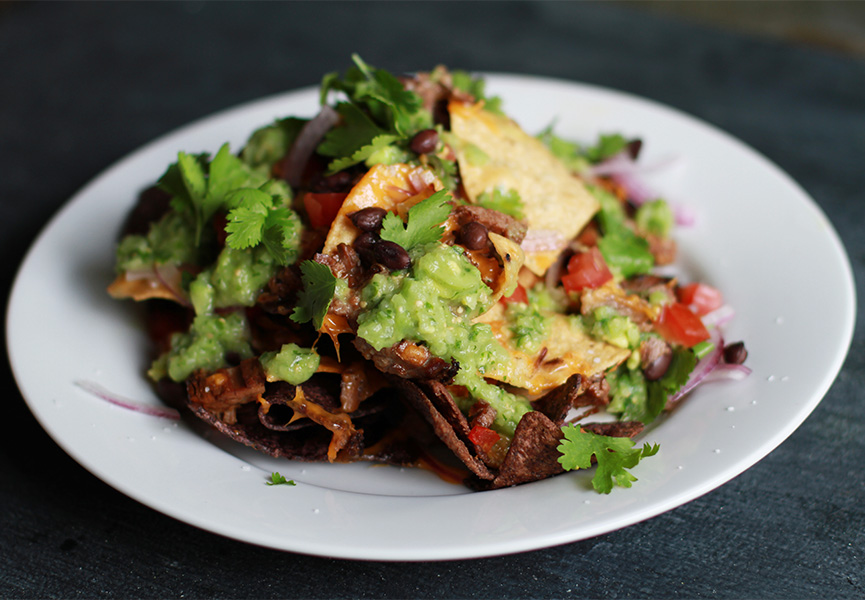 One of the easiest and most satisfying ways to utilize leftover brisket is to make a big platter of these insanely delicious nachos. Get the recipe >>>