Brisket Nachos with Tomatillo-Avocado Salsa
One of the easiest and most satisfying ways to utilize leftover brisket is to make a big platter of these insanely delicious nachos. Your friends will go crazy when you put these out on game day with a pitcher of margaritas…. be prepared to make a second batch.
Watch Andrew make this recipe:
Like this recipe? Save it on Pinterest.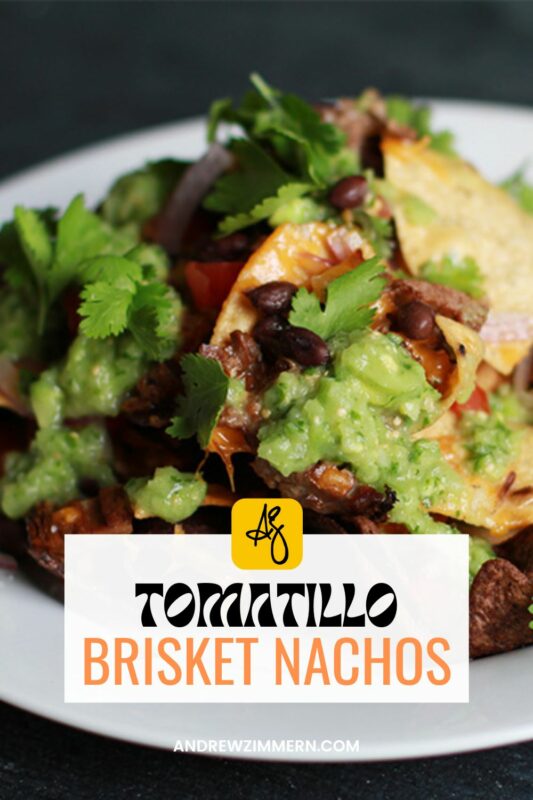 Brisket Nachos with Tomatillo-Avocado Salsa
---
Ingredients
1 medium bag tortilla chips
1/2 cup red onion, thinly sliced
1 cup fresh tomato, diced
1 cup canned black beans, rinsed and drained
1/4 cup pickled jalapeno slices, or more to taste
1/2 cup cilantro leaves
2 cups sharp cheddar cheese, grated
1  1/2 cups leftover brisket, chopped
Tomatillo-avocado salsa, for serving