The Easiest Way to Dice a Mango
Mangos are one of the most popular fruits in the world. When picking out mangos at the grocery store, don't be fooled by the color—red does not mean ripe. Judge the fruit on its firmness, it should be soft without bruises.
Mangos have a flat, almond shaped seed in the middle that you need to cut around. Once you've cut the fruit off of the pit, the rest is easy. Carefully score the mango's flesh with a sharp knife, invert it and then then cut it off of the peel. The best part about being handed the job of cutting up mangos? Getting to snack on the leftover fruit clinging to the seed.
I like to buy a case of mangos from the market when they're really ripe, dice them and freeze for smoothies and shakes. You can puree them with habaneros and serve with pork or chicken right off the grill, or cut them up and make a mango salsa for fish tacos. Plus, their tenderizing properties make them ideal for a marinade.
Recipes to try: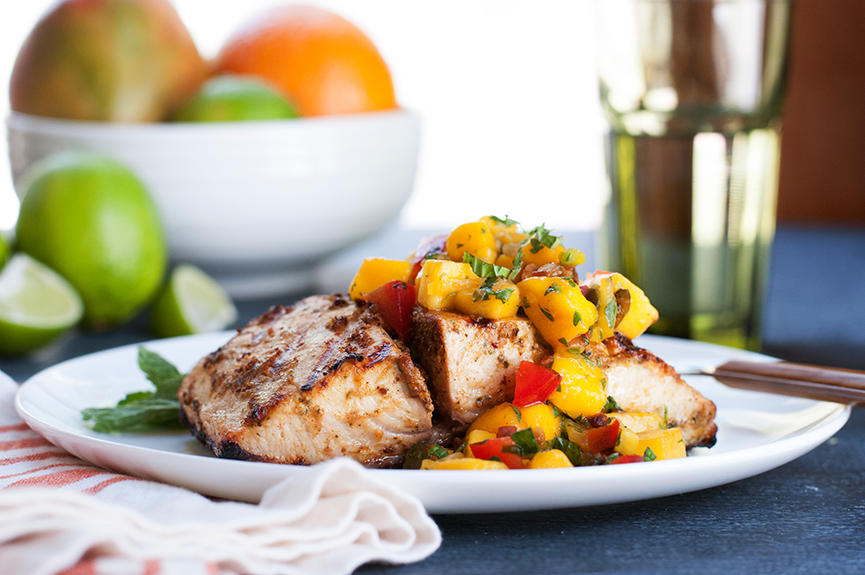 This easy citrus-marinated mahi mahi with sweet-and-sour mango relish has all the right components for a fresh, summery meal. Serve it with island rice and a salad, or with tortillas for taco night. Get the recipe >>>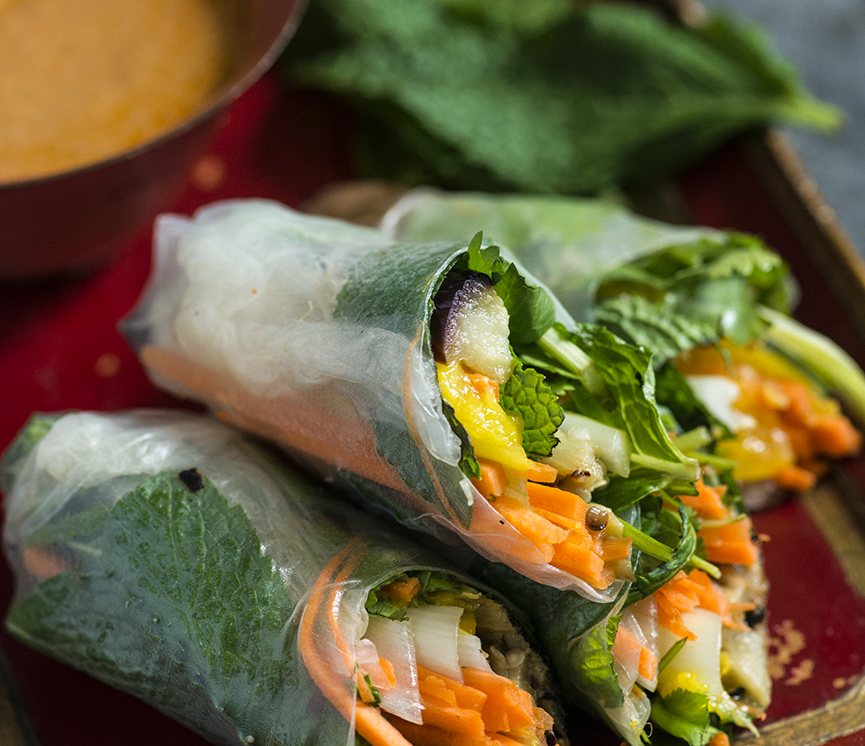 This is a vegetarian roll from chef Pierre Thiam with grilled eggplant, mango, carrot, and lots of fresh herbs. Get the recipe >>>