French Country Stew
My mother made this type of stew from the carcass of a raw chicken and its gizzards; I use pancetta instead of gizzards for additional flavor and chicken legs, which stay moist during the cooking. Jardiniere means "gardener" in French, and the vegetables change according to what is in season or in my garden. The chicken jardiniere is easy to put together, and it gets better every time you reheat it.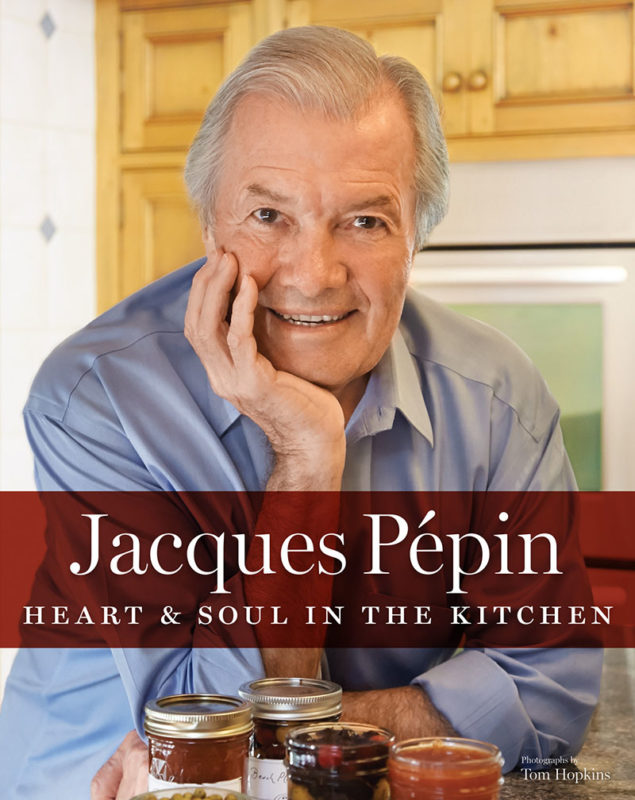 Jacques Pepin's Chicken Jardiniere
---
Ingredients
2  1/2 ounces lean pancetta, cut into lardons (strips about 1 inch long and ½ inch thick)
1  1/2 tablespoons peanut oil
4 chicken legs (about 2  3/4 pounds), left whole or cut into 2 pieces each, ends of the drumsticks and skin removed (about 2  1/4 pounds trimmed)
1  1/2 tablespoons all-purpose flour
1 teaspoon salt
1 teaspoon freshly ground black pepper
3/4 cup fruity dry white wine
3/4 cup water
12 small red potatoes (about 8 ounces), peeled
8 small baby bella or cremini mushrooms (about 5 ounces), washed
12 small pearl onions (about 4 ounces)
1  1/4 cups diced (1-inch) carrots
1  1/2 tablespoons coarsely chopped garlic
1 fresh thyme branch
1 cup frozen baby peas
2 tablespoons chopped fresh parsley
Instructions
Saute the lardons in the oil in a large saucepan or a Dutch oven (the pan should be wide enough to hold the chicken in a single layer) over high heat for 2 minutes. Add the chicken pieces and sauté them, turning once, for about 8 minutes, until lightly browned. Sprinkle with the flour, salt, and pepper and move the chicken around to distribute the flour evenly. Cook for 1 minute, then add the wine and water and mix well.
Add the potatoes, mushrooms, onions, carrots, garlic, and thyme and mix well. Bring to a full boil, making sure that the stew is boiling throughout, then cover, reduce the heat to low, and cook for 45 minutes. (The stew can be prepared ahead to this point and reheated to serve.)
At serving time, add the peas to the stew, bring to a boil, and boil for 2 minutes.
Transfer the stew to individual plates or a large platter, sprinkle with the parsley, and serve.
Excerpted from Jacques Pepin Heart & Soul in the Kitchen. Photographs by Tom Hopkins.