Flank Steak with Thai Salad
By Floyd Cardoz
Peter's and Justin's eyes light up every time I make this dish; it's one of their favorites. For my part, I especially like it during the summer because the flank steak doesn't have to be served hot to be delicious. I love beef, but I believe that for reasons of both health and the environment, it's important to keep our beef consumption in balance. One pound of beef is plenty for four when it's served with this generous herb and green onion salad. When I want to make dinner even more substantial, though, I add whatever looks good in the garden or at the farmers' market. Romaine, cucumbers, or radishes—just about anything would be great in this salad. Except green bell peppers. I hate raw green bell peppers. But you can certainly add them if you feel differently.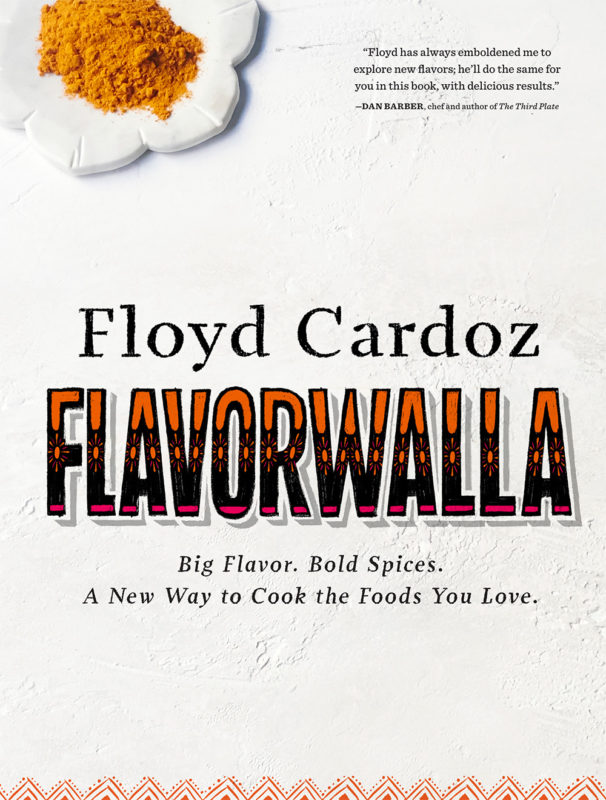 Flank Steak with Thai Salad
---
Ingredients
For the Steak
3 tablespoons canola oil
6 garlic cloves, smashed
Kosher salt
Freshly ground black pepper
One 1-pound/454-gram flank steak
For the Salad
1/3 cup fish sauce
3 tablespoons canola oil
Juice of 3 limes
1  1/2 tablespoons sugar
1 tablespoon minced peeled fresh ginger
1/2 teaspoon minced fresh Thai chile, or more to taste
1 bunch scallions, thinly sliced on the bias (white and green parts)
1 cup thinly sliced Thai basil leaves, with tender stems
1 cup thinly sliced washed and dried cilantro leaves with tender stems
1 cup mint leaves
1/2 cup thinly sliced red onion
Instructions
COOKING TIME: ABOUT 30 MINUTES
INACTIVE TIME: 4 TO 24 HOURS FOR MARINATING THE STEAK
SERVINGS: 4
In a large ziplock bag, combine the oil, garlic, and a generous pinch each of salt and pepper. Seal the bag and rub the mixture around a bit to blend it together. Add the steak and massage the bag to coat the steak with the marinade. Seal the bag and refrigerate for 4 hours. (If you leave the salt out, you can marinate the steak for up to 24 hours.)
In a large bowl, combine the fish sauce, oil, lime juice, sugar, ginger, and Thai chile; stir. Cover and set aside at room temperature for 15 minutes to 2 hours.
Prepare a high-heat grill. Remove the bag with the steak from the refrigerator and let stand at room temperature while the grill heats.
Remove the steak from the marinade and salt it on both sides if you did not add salt to the marinade. Grill for about 6 minutes per side for rare, or to the desired doneness. Transfer the steak to a cooling rack to rest for 6 minutes.
Meanwhile, add the scallions, Thai basil, cilantro, mint, and red onion to the bowl with the vinaigrette. Toss gently to combine.
Slice the steak against the grain and arrange on a serving platter. Spoon the salad over the steak and serve.
Excerpted from Floyd Cardoz: Flavorwalla by Floyd Cardoz (Artisan Books). Copyright ©2016. Photographs by Lauren Volo.