Cool Down
This refreshing cold cucumber soup gets tang and creaminess from Greek yogurt and big, summery flavor from lots of fresh herbs.
Like this recipe? Save it on Pinterest!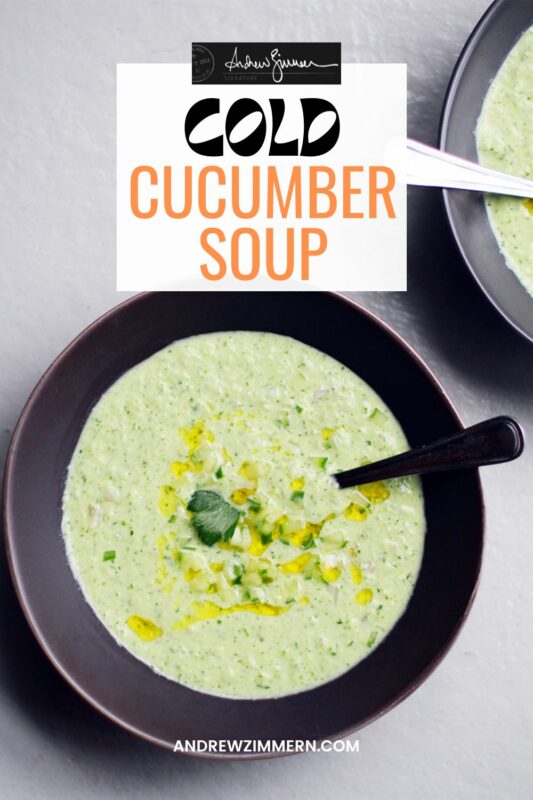 Cold Cucumber Soup with Yogurt & Dill
---
Ingredients
2 large European cucumbers (2  1/4 pounds), halved and seeded—1/2 cup finely diced, the rest coarsely chopped
1  1/2 cups plain Greek yogurt
3 tablespoons fresh lemon juice
1 small shallot, chopped
1 garlic clove
1/3 cup loosely packed dill
1/4 cup loosely packed flat-leaf parsley leaves
2 tablespoons loosely packed tarragon leaves
1/4 cup olive oil, plus more for drizzling
Salt
Fresh ground white pepper
1/2 red onion, finely chopped
Instructions
Total Time: 25 min, plus 8 hour chilling
Servings: Makes 5 cups
In a blender, combine the chopped cucumber with the yogurt, lemon juice, shallot, garlic, dill, parsley, tarragon and the 1/4 cup of olive oil. Blend until smooth. Season with salt and white pepper, cover and refrigerate for at least 8 hours or overnight.
Season the soup again just before serving. Pour the soup into bowls. Garnish with the finely diced cucumber, red onion and a drizzle of olive oil and serve.
Originally published in Andrew Zimmern's Kitchen Adventures on foodandwine.com.
Photograph by Stephanie Meyer.