My Favorite Burger Recipes
The hamburger is a cultural constant in this country, the most iconic of American foods. It's proletariat, it's a kids meal, it's high-end luxury food. And it's one of my favorite things to eat.
Whether the grill is fired up or you're griddling indoors, it's time to perfect those burger-making skills. Here are a few of my best burger recipes to get you started, from an herb-filled pork banh mi-inspired burger to a classic griddled onion burger.
In this recipe, I've turned the craveable flavors of a classic Vietnamese banh mi sandwich into a show stopping burger—a ground pork patty chock-full of vegetables, herbs and aromatics, griddled and served on a bun with a schmear of spicy mayo and pâté. Get the recipe >>>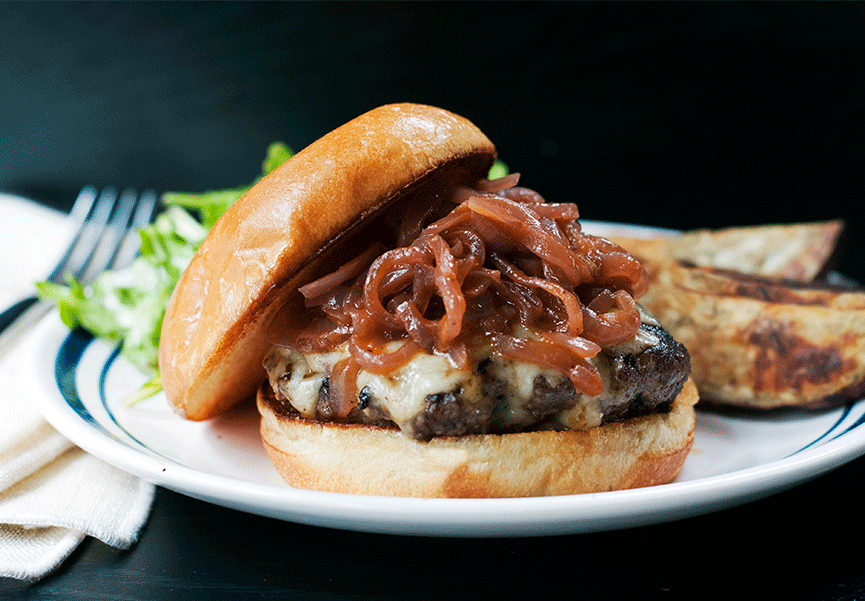 I top a beef patty with the trademark flavors of a great French onion soup—soft, caramelized onions cooked with tomato and red wine, and a healthy dose of melted Gruyere cheese. It's an irresistible combination you'll want to make over and over again. Get the recipe >>>
Turkey burgers may be healthier than a fatty beef patty, but more often than not, they're dry and bland. To solve this dinner dilemma, I've used all dark meat turkey with a summery mix of ricotta, tomato paste and fresh basil. It's the best, most flavorful and moist turkey burger you've ever had. Get the recipe >>>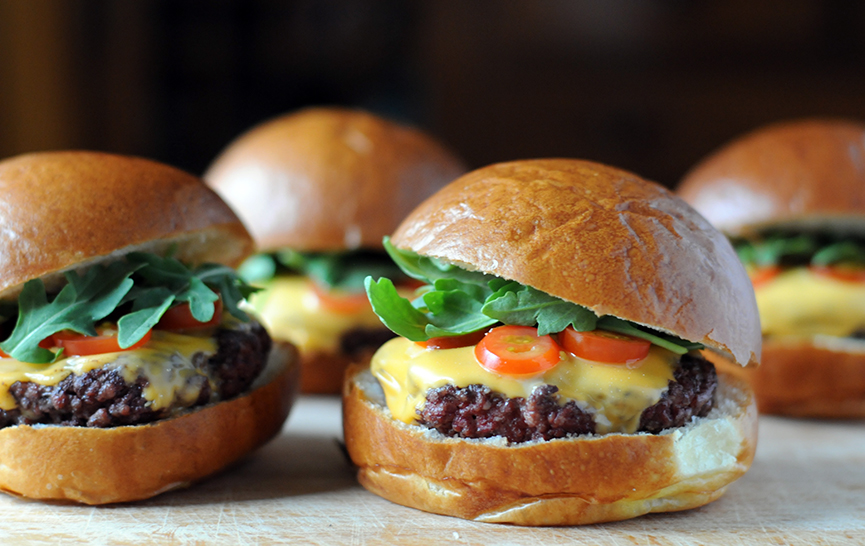 These burgers are pure, unadulterated beefy goodness. Get the recipe >>>
I like to top my salmon burgers with oven roasted tomatoes, avocado and greens with a squeeze of lemon. You can also skip the bun and serve the salmon patty on top of a salad. Easy, delicious and healthy. Get the recipe >>>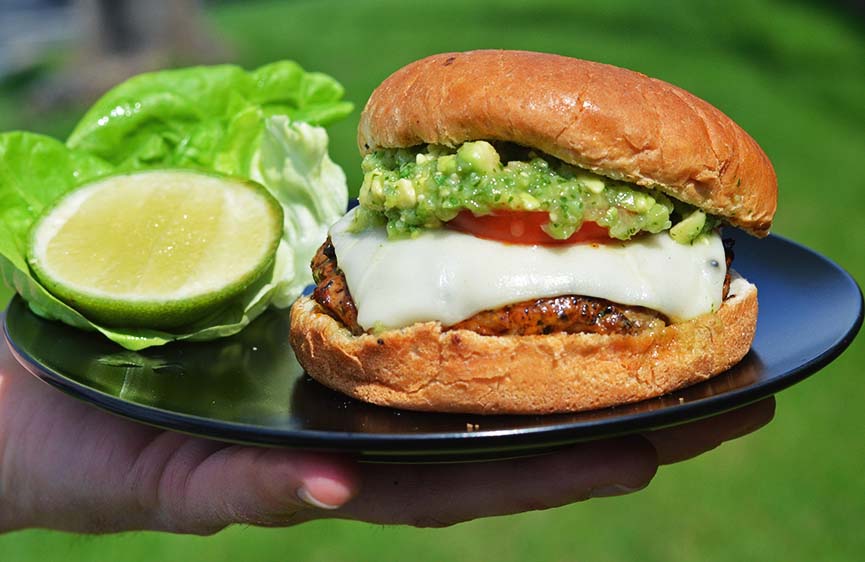 These pork burgers, studded with bold Mexican flavors, are a perfect alternative to the typical beef patty for  your next backyard barbecue. Get the recipe >>>
The first griddled onion burger I tried was made by chef Michael Symon on the set of The Chew—and it was a life changing experience. Last year I visited Sid's Diner, an American classic in Oklahoma famous for onion burgers. Equally delicious but different in technique, I took these two mind-blowing burgers and made my own hybridized version. Get the recipe >>>