The Perfect Pizza and Salad Dinner in Under 20 Minutes
We do pizza night at my house about once a week.
Have 18 minutes? That's all it takes to get broiled asparagus, my bitter greens citrus salad and a Screamin' Sicilian pizza on the table.
Screamin' Sicilian is my family's go-to frozen pizza. I love the premium ingredients, and the crispy yet yielding crust. This time, I picked the Supremus Maximus, made with heaping piles of pepperoni and enormous orbs of Italian sausage, red and yellow bell peppers, onions and black olives. I had my Communications Director Molly Mogren Katt time me as I threw together the two vegetable-heavy sides that pair perfectly with this pizza. In the 18 minutes it took the pizza to bake, I'd whipped up my favorite house salad and broiled asparagus.
Making your own salad and dressing doesn't take much time at all, and is a huge upgrade from a bagged salad. For this particular salad, I use a base of bitter greens, like radicchio, frisee and endive, topped with grapefruit and orange slices, red onion, fresh dill and a slightly sweet citrus vinaigrette to balance it all out. For a nice textural crunch, I add a healthy dose of seasoned breadcrumbs. Make a double batch of these lemony-herb breadcrumbs and keep the leftovers in your freezer, they'll transform your salads, pastas, roast vegetables, you name it.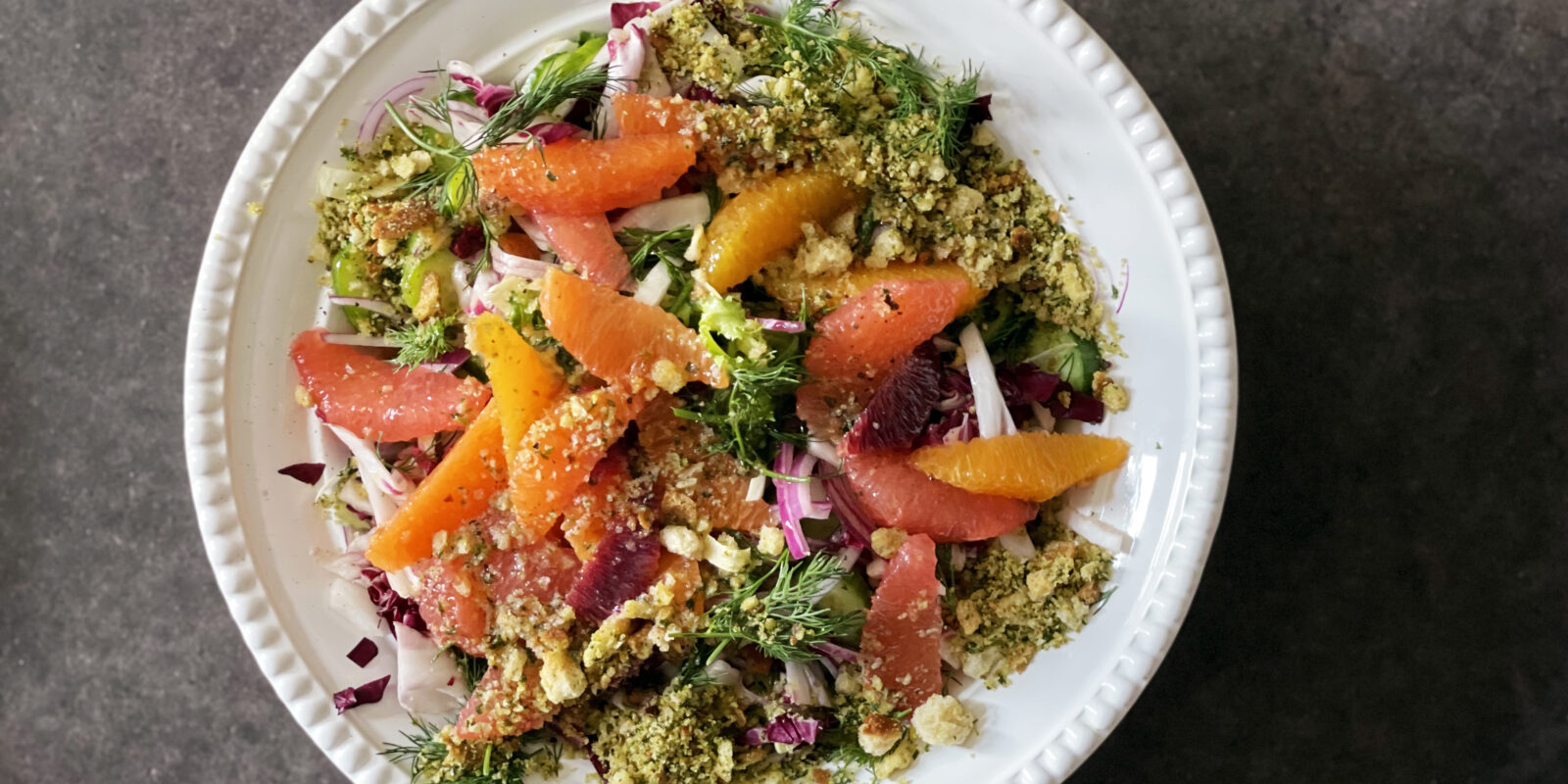 The asparagus takes less than a minute to prepare (olive oil, salt and pepper!), and only a few more under the broiler or on the grill. It's so simple, it barely counts as a recipe. I can't think of an easier or more delicious vegetable side dish this time of year.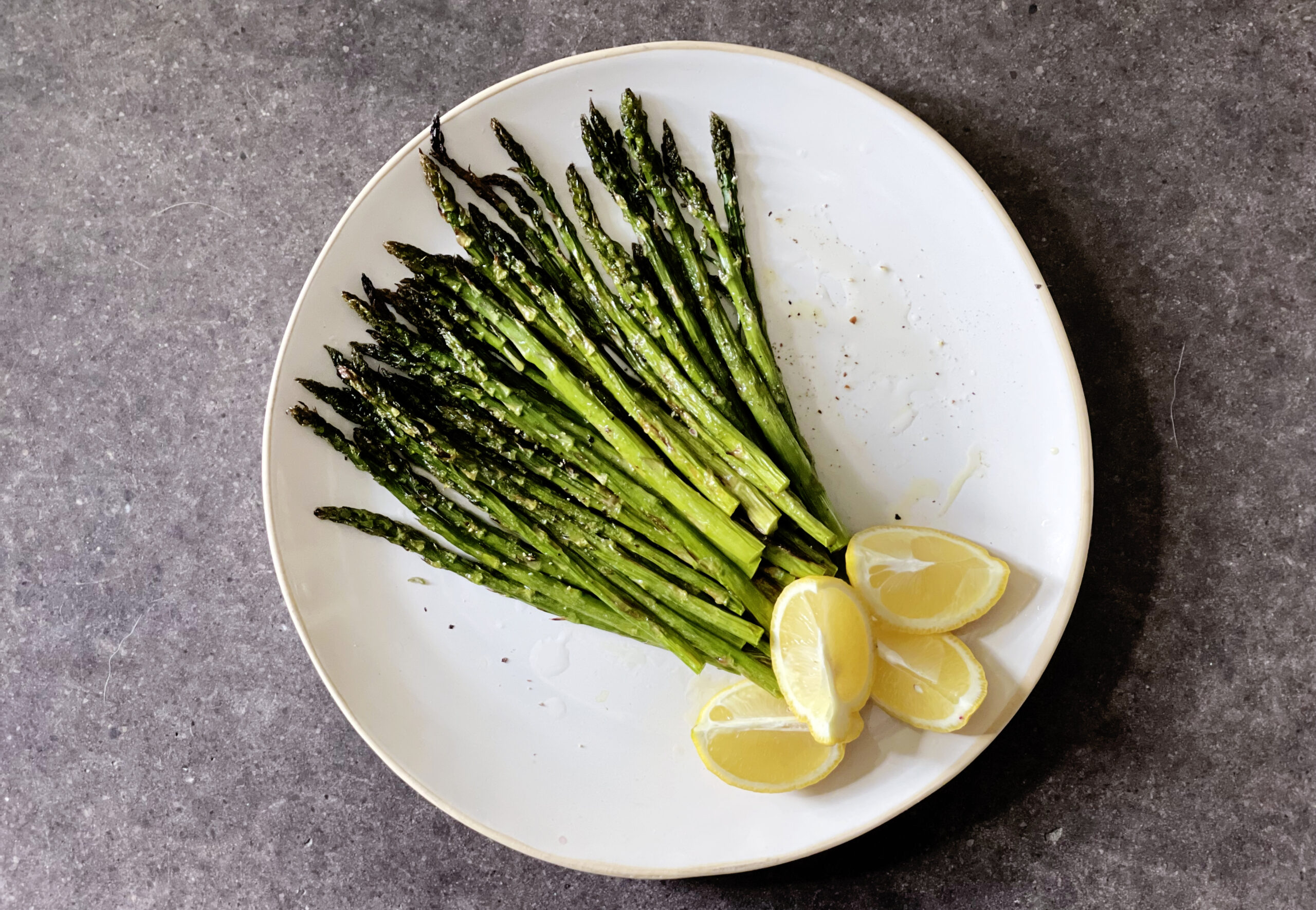 Want to try Screamin' Sicilian pizza? Here's where to find it.
This is a sponsored post, but all opinions are my own.