Duck gumbo is one of my favorite dishes.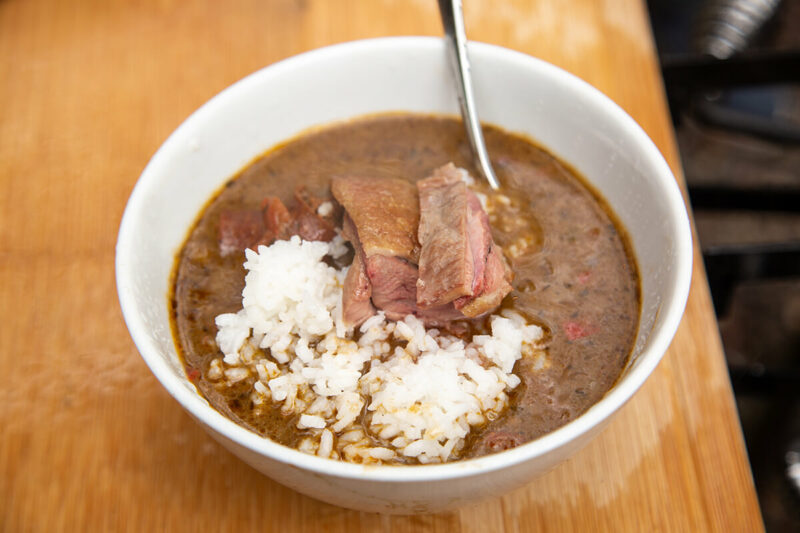 It's a one-pot meal that's hearty and satisfying. This time, I'm using duck two ways in this classic Louisiana meal. First, I'm braising the dark quarters in the soup. Next, I grill the crispy-skinned duck breast for the topping. The rest of the duck I use to make the stock.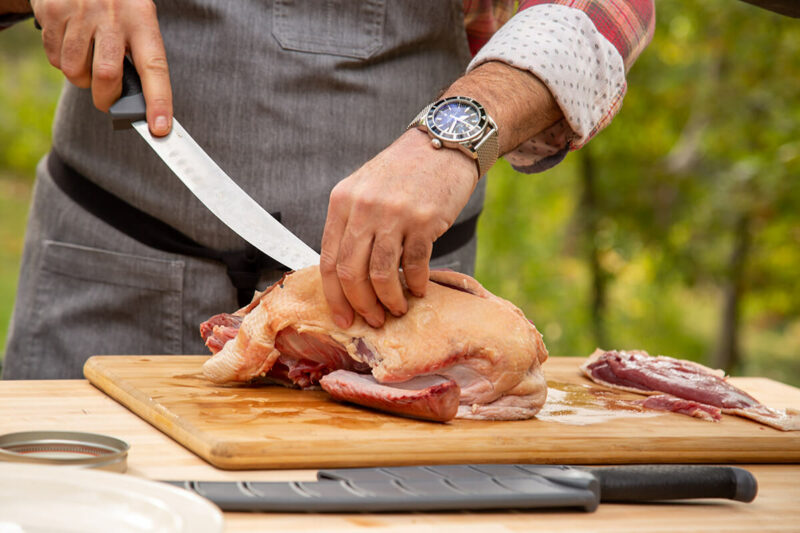 The roux is a crucial component. You need it to be dark and smoky. The pan will tell you if you need it hotter, or need to dial back the heat.
In this episode, I use my Kudu grill, which is a collapsable grill that's easy to take along in the car or truck.
Watch me cook this recipe here.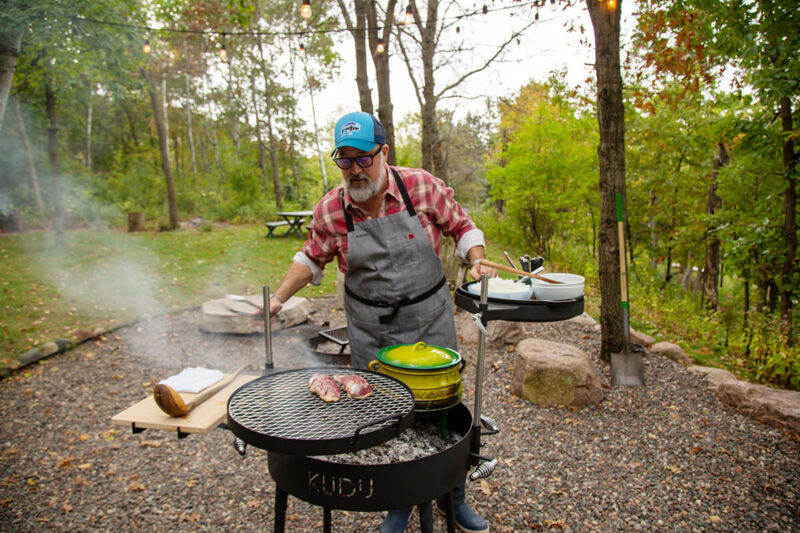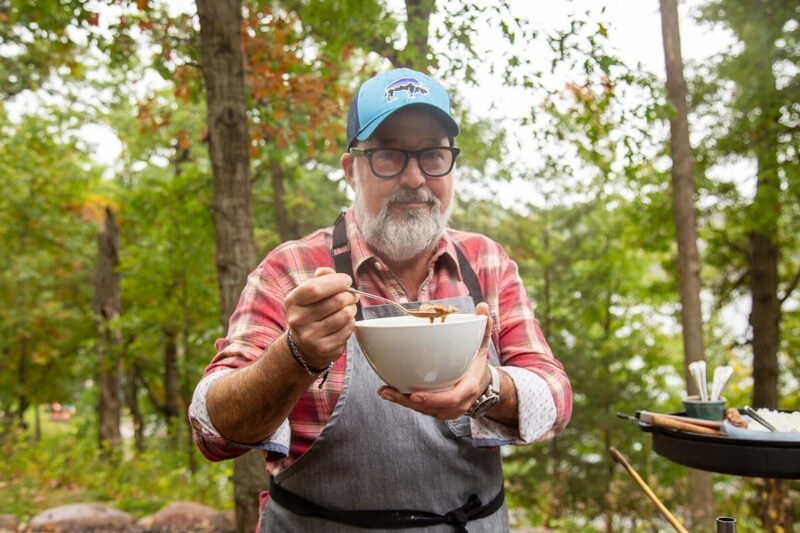 Like this recipe? Save it on Pinterest.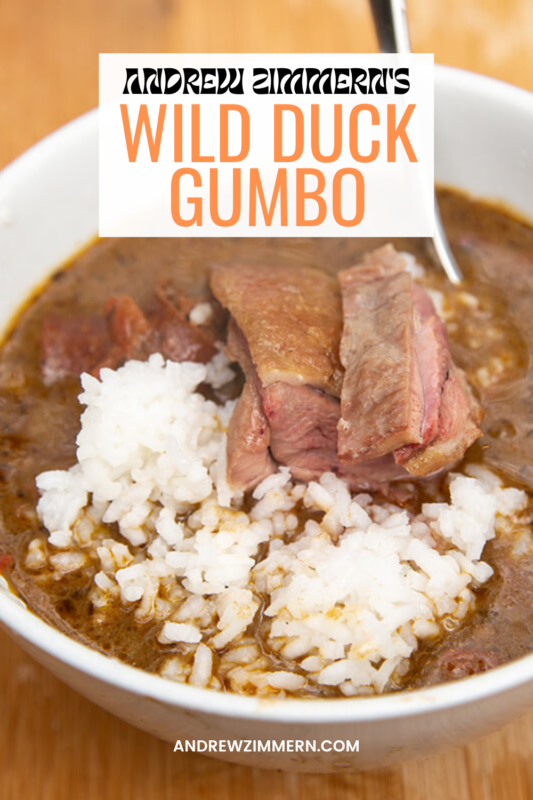 Wild Duck Gumbo with Crispy Duck Breasts Recipe
---
Ingredients
1/2 cup vegetable oil
1/2 cup all-purpose flour
1 onion, cut into 1/2-inch dice
3 large celery ribs, cut into 1/2-inch dice
1 red bell pepper, cut into 1/2-inch dice
1/2 pound okra, trimmed and sliced in half
3 garlic cloves, minced
2 teaspoons dried thyme
3 tablespoons filé powder (see Note)
2 bay leaves
1 habanero, sliced in half
1 whole large wild duckling, cut into dark quarters (leg/thigh pieces) and skin on breasts (reserve the frame for another use or stock)
1 pound andouille sausage, sliced 1/4-inch thick
3 large tomatoes, cut into 1-inch pieces
3 tablespoons Worcestershire sauce
7 cups duck or chicken stock
Salt and freshly ground pepper
Cooked rice, for serving
Instructions
In a large pot over medium heat, add the oil and flour to create a roux. Cook over moderate heat, stirring every minute, until the roux turns a rich brown color, about 10 minutes. Once it's a deep brown color, add the onion, celery, bell pepper, okra, garlic, thyme, half of the file powder, bay leaves and habanero. Stir to combine and cook for a couple of minutes.
Push the vegetables to the side and add the duck dark quarters skin side down to the pot to brown. Cook until the skin starts to crisp and brown. Next, add the sliced andouille sausage. Stir to combine, then add the tomatoes, Worcestershire and stock. Bring to a simmer, then cover the stock pot and cook for 90 minutes.
Once the gumbo has been cooking for about 90 minutes, heat a grill to medium-high heat. Score the skin on your reserved duck breasts. Grill them, skin side down for 7-8 minutes adjusting the heat down if you need to. Flip and cook for a minute. Reserve to a plate and let rest.
Stir the remaining filé powder into the gumbo. Season with salt and pepper. Serve the gumbo, separating the thighs and legs (or pulling the meat off the bone entirely), garnishing with rice and thinly sliced duck breast.