A Quintessential Early Summer Ingredient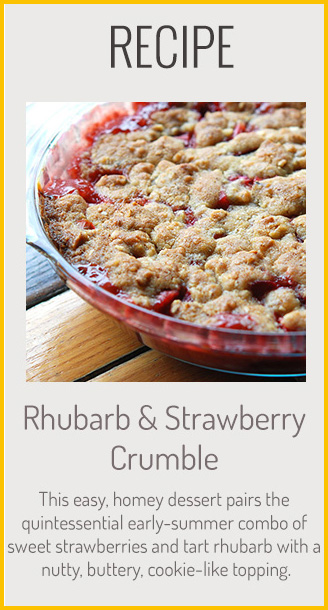 Rhubarb is schizophrenic. Some call it a fruit, others a vegetable, which it technically is. Sunset's New Western Garden Book calls it an uncommon vegetable used as a fruit in sauces and pies. The Joy of Cooking calls it a reasonable facsimile of fruit. Ouch! Here in the hardy zone of the upper Midwest we just say thank you to anything edible that comes out of the ground as early as rhubarb does.
Some History
Rhubarb is derived from the Latin rha barbarum. Rhubarb has always flourished along the banks of the Rha, the ancients name for the Volga river. Ages ago, when pillaging was the blood-sport du jour, that part of Europe was known as barbarian territory and so rhubarb essentially means "from the Barbarian's river." Ironically, the use of rhubarb as food is fairly new, having first been noted in the 1600s when sugar first became available to commoners. Children all over England were sticking raw rhubarb sticks into pots of sugar, an image familiar today to anyone who has ever grown up around what the Germans call piestengel, or pie plants.
Versatile Flavor
It adds a distinct sweet, tart and tannic tone to pies and tarts, especially when combined with berries, apples, and other fruits. It makes a terrific chutney or savory sauce for grilled pork, lamb, chicken or salmon.  When the farmers' market is heavy with rhubarb, I cook down quarts of the stuff and use it in muffins, cakes, pies and condiments, but it really shines in this easy crumble.
---
Where to Eat Rhubarb in Minneapolis: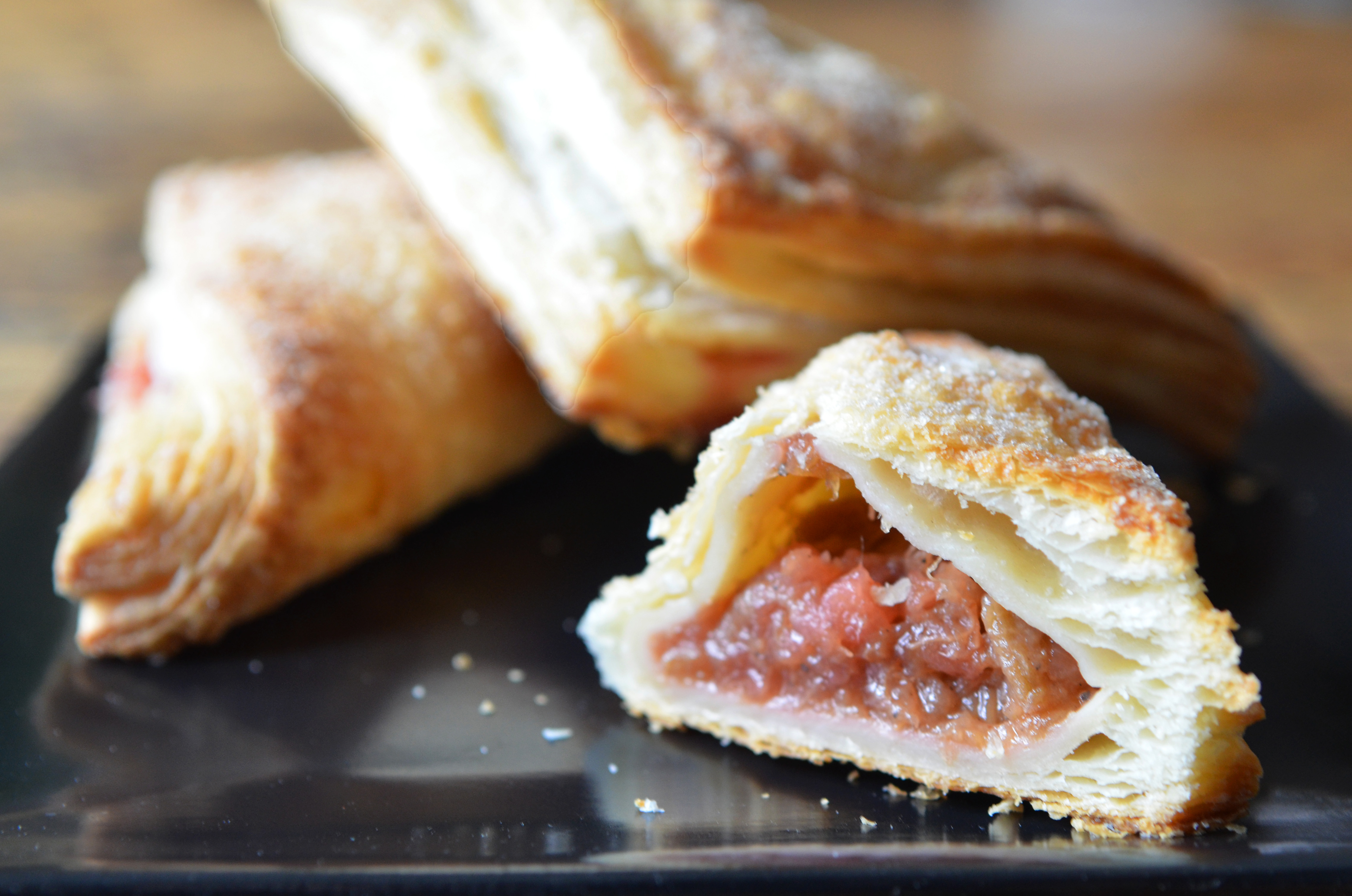 Sun Street Breads: This Kingfield neighborhood bakery from Turtle Bread alum Solveig Tofte is known for their made-from-scratch artisan breads, pastries, cookies and pies. This time of year, you'll find a killer rhubarb turnover in the pastry case… buy a few extra cause you'll devour that first one on the way home.
Wise Acre Eatery: This farm-to-fork eatery blends the rhubarb from their 100-acre farm in Plato, Minn. into a fantastic rhubarb ketchup. They've also created a decadent rhubarb caramel sauce for their housemade ginger-molasses custard; and for a morning pick-me-up, there's a lemon-and-thyme-spiked rhubarb syrup for the ultimate spring bellini.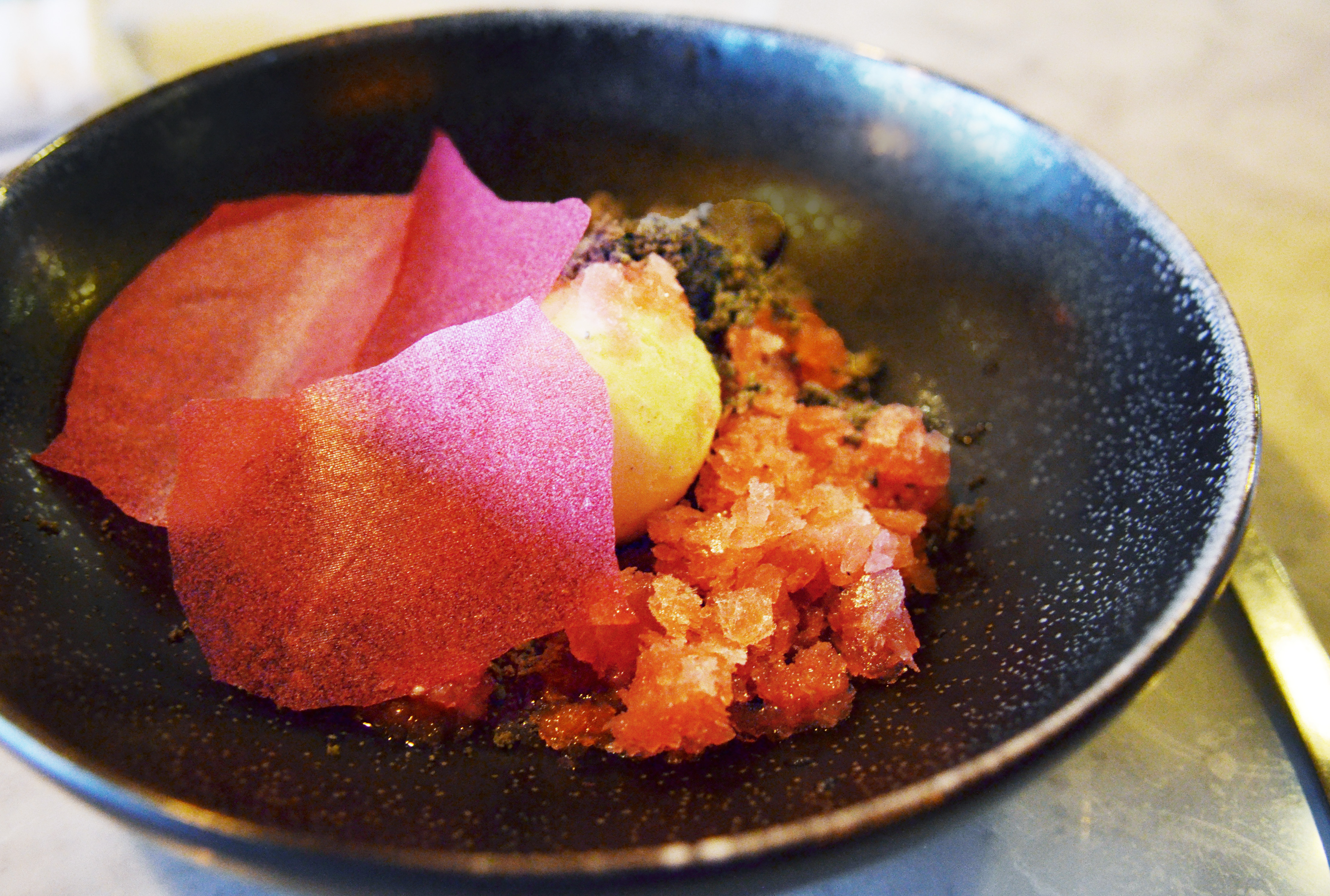 Heyday: At the new Lyndale Avenue restaurant from chef Jim Christiansen, order the chicken liver tart topped with toasted shallots and a tart rhubarb compote. Or for a complex and refreshing dessert, try the vanilla crème fraiche ice cream that's served with a flavorful rhubarb granita and orange-scented frozen licorice crumble.
Turtle Bread: You can't go wrong with the pie's from this local bakery. They fill a perfect, flakey crust with rhubarb and berry combos… blueberry-rhubarb and strawberry-rhubarb are my favorite.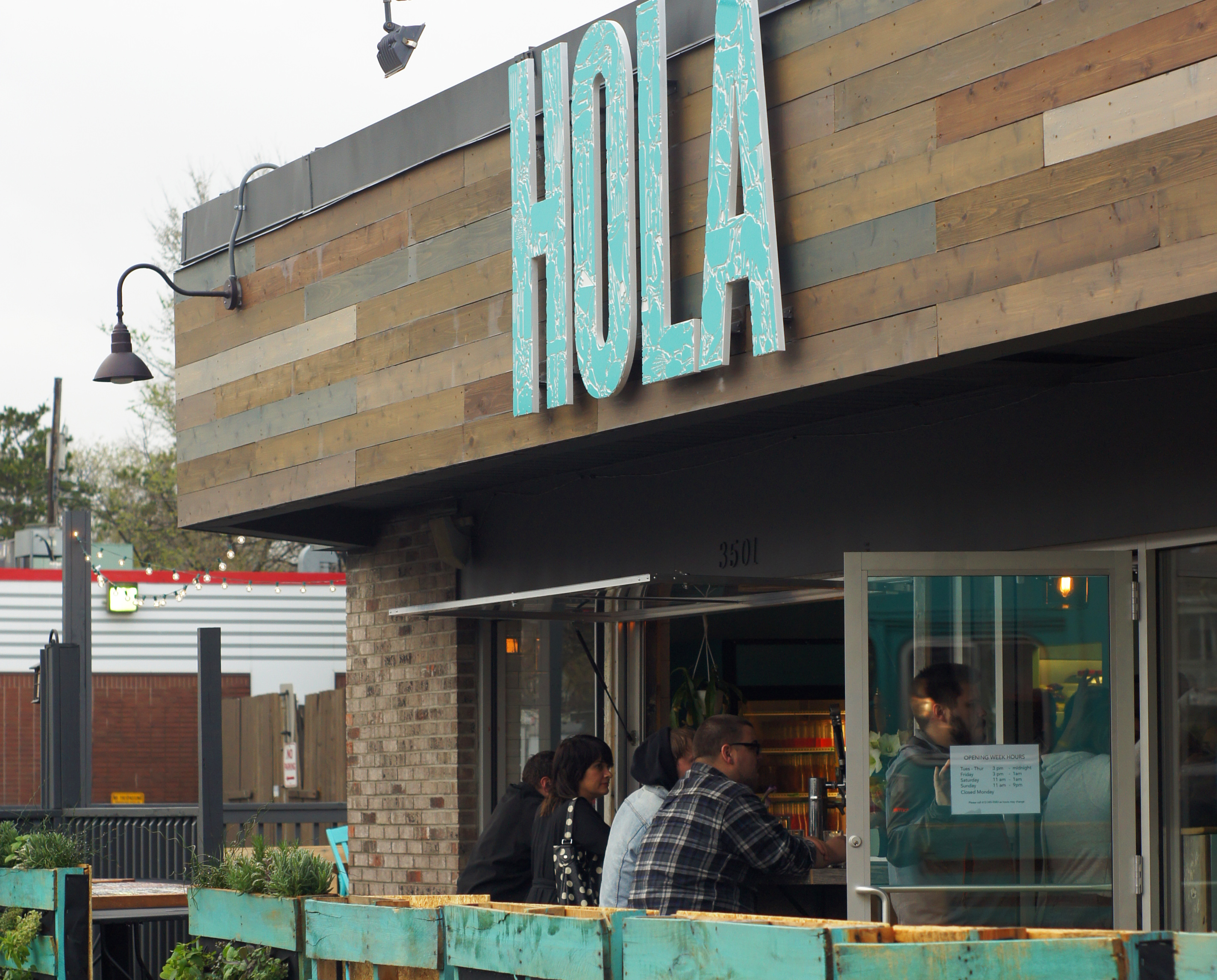 Hola Arepa: One of the city's most popular food trucks now has a brand new brick-and-mortar restaurant on Nicollet Avenue. Beyond the craveable Venezuelan stuffed arepas, they have a serious cocktail selection, including a summertime drink made with tequila, rhubarb shrub and citrus bitters.
---
Rhubarb Recipes We Love: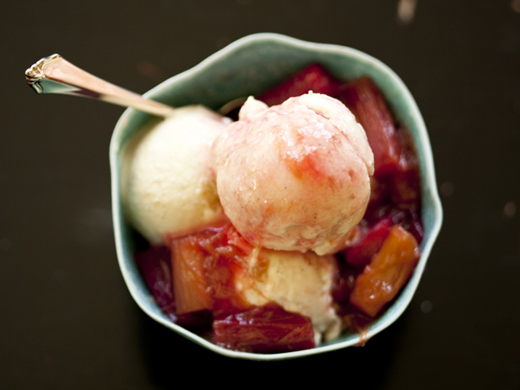 •  Chris Cosentino's Braised Pork Shoulder with Rhubarb and Peas
•  Jean-Georges Vongerichten's Rhubarb Ketchup
•  How to make a Fennel-Apple-Rhubarb Shrub
•  Get my recipe for Rhubarb Crumb Cake on Thrillist
•  Make Zoë François' Honey-Rhubarb Ice Cream
•  Georgia Pellegrini's Jumbo Rhubarb & Strawberry Muffins