I love this easy, flavorful smoked fish dip recipe.
You can make it with smoked salmon, smoked trout, mackerel, whitefish… you get the picture. Schmeared on Ritz crackers, saltines, toast points… this isn't fancy food, it's yummy, up at the cabin food. The kind of thing you can whip together with stuff in your pantry. Plus, it's a Blue Food.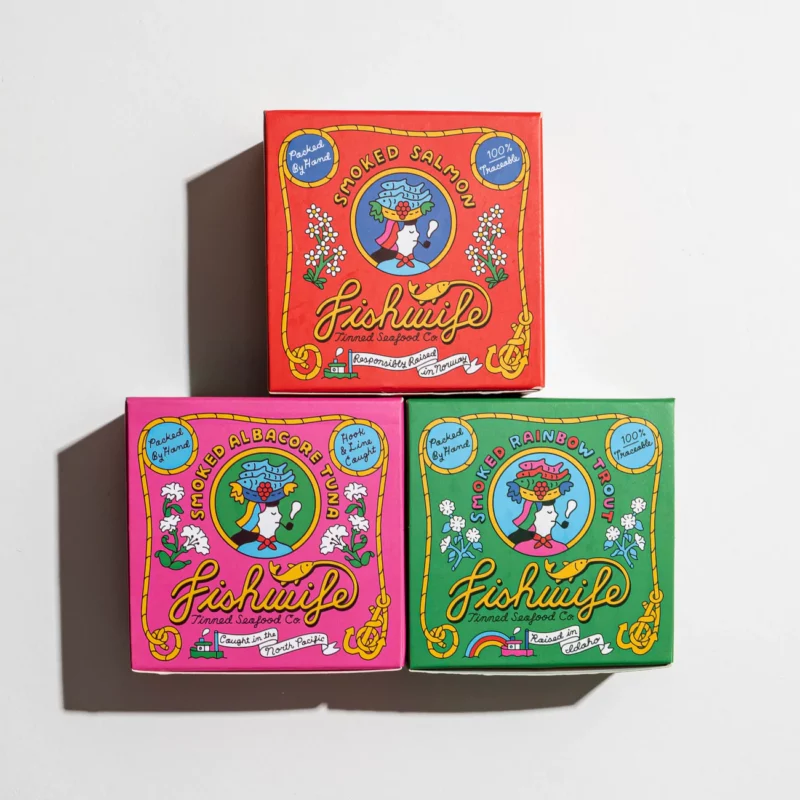 What is a Blue Food?
Blue foods – foods produced from the ocean and lakes and rivers – have an essential role to play in achieving food security, ending malnutrition and building healthy, nature-positive and resilient food systems. Yet they are often neglected in food discussions. Read more about
Blue Foods here
.
When you choose to eat Blue Foods (which includes wild & farmed finfish, shellfish, seaweed, and sea veggies!) you are:
Supporting fishers, water farmers, local economies, and environmental ecosystems.
Helping increase everyone's access to the most nutritious foods on the planet.
Creating a more sustainable and resilient food system for the future.
This is why I love working with Fed By Blue, a nonprofit dedicated to helping protect and participate in a responsible blue food system.
One of the Blue Food brands I love is Fishwife, a woman-owned business based in Washington. The smoked salmon used in this recipe is:
Sources directly from Kvarøy Arctic, the first finfish farm to carry the Fair Trade USA seal, and BAP, ASC and Global G.A.P. certification.
Smoked in small batches over a mix of beech, maple, and birch wood, hand-packed, and canned by fifth-generation family-run cannery on the central coast of Washington.
Raised by third-generation family farmers in the icy Arctic circle with deep ocean currents that keep the water fresh.
Fed a sustainable, nutrient-rich diet.
Raised without antibiotics or chemicals.
Smoked Fish Dip Recipe
---
Ingredients
12 ounces boneless smoked trout fillet
1 cup cream cheese
1 cup sour cream
4 tablespoons minced scallions
2 tablespoons finely minced shallots
¼ cup minced fresh dill
1t celery salt
2 tablespoons fresh-squeezed lemon juice
Hot sauce to taste
Kosher salt, to taste
Fresh-ground black pepper, to taste
Instructions
Add trout to mixing bowl, flaking it into small pieces with your hands. Mash with fork until finely shredded. Add remaining ingredients, and mix with fork until creamy. Salt and pepper, to taste (you will probably need very little salt). Serve with crackers dipping.