Rhubarb Marmalade with Figs & Lemon
By Madeleine Hill
I love rhubarb. As a child I was often wielding the bracingly tart stalks dipped in sugar after a trip to the farmers market; it's one of my favorite snacks. My garden now grows rampant with rhubarb, which thrives in the damp, cool Minnesota spring. Looking for a new way to put it to use, my mom reminded me of this rhubarb-fig-lemon marmalade, a recipe she's made for years. It's the perfect marriage of sweet, sour and citrusy flavors, and it's incredibly easy to make—no pectin or water bath canning required.
Like this recipe? Save it on Pinterest!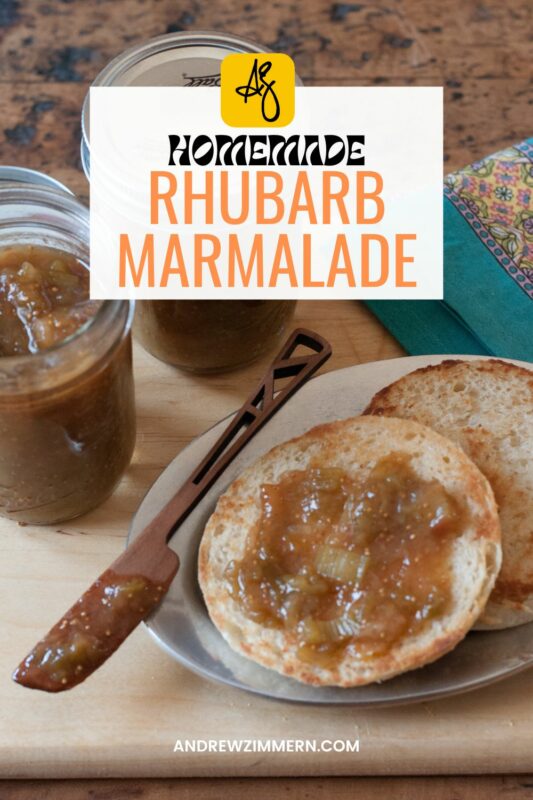 Rhubarb Marmalade with Figs & Lemon
---
Ingredients
4 cups rhubarb, 1/4-inch dice
10 dried kalamata figs, thinly sliced
1 lemon, julienned
2 cups sugar
Instructions
First, dice the rhubarb into roughly 1/4-inch pieces. Slice the figs. Cut the lemon into thin slices, then julienne each slice.
In a large bowl, combine the rhubarb, figs and lemon with the sugar. Mix together and let sit overnight at room temperature.
Pour the rhubarb mixture into a medium pot. Bring to a rapid boil, and cook until the temperature reaches 220 degrees F. Place in jars and enjoy!
Photographs by Madeleine Hill.
• Rhubarb Crumb Cake
• Strawberry-Rhubarb Crumble
• Strawberry-Vinegar Jam