Cacio e pepe di Leonardo Vignoli
By Katie Parla & Kristina Gill
Cacio is the local Roman dialect word for Pecorino Romano, a sheep's milk cheese made in the region since ancient times. Like carbonara, cacio e pepe is a relative newcomer to the Roman repertoire, first appearing in the mid-twentieth century. Pasta is tossed with an emulsified sauce of Pecorino Romano and black pepper that is bound by starchy pasta cooking water. Depending on the cook, the results range from dry to juicy. We love Leonardo Vignoli's saucy version at Cesare al Casaletto. He uses ice in a hot pan to obtain a creamy sauce, but we have adapted his recipe to obtain more consistent results in a home kitchen. Finely grated Pecorino Romano and very hot water are essential to a smooth sauce, while fresh, coarsely ground black pepper gives flavor and texture. The most important component of a flawless cacio e pepe, however, is speed. If the water cools before melting the cheese, the sauce will clump.
Recipe excerpted from Tasting Rome by Katie Parla and Kristina Gill.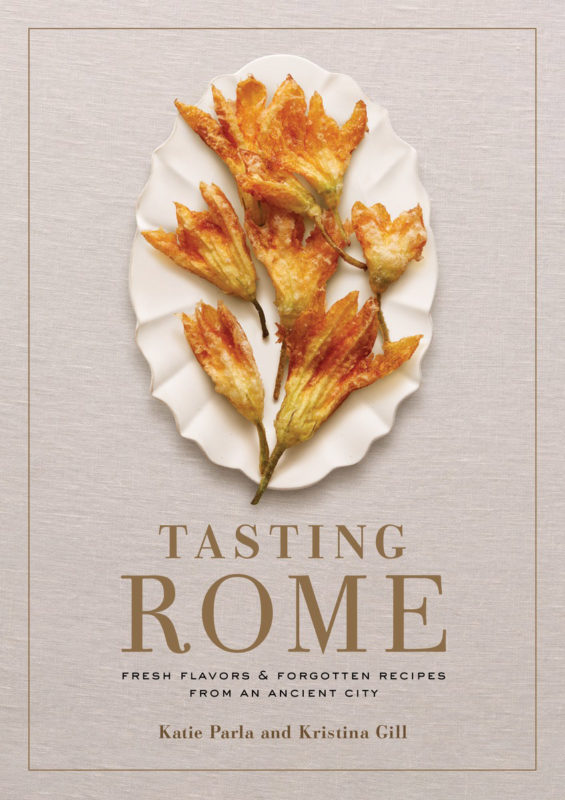 Leonardo Vignoli's Cacio e Pepe
---
Ingredients
Sea salt
1 pound spaghetti or tonnarelli
2 cups finely grated Pecorino Romano
2 teaspoons freshly ground black pepper, plus more to taste
Instructions
Bring a large pot of water to a rolling boil over high heat. Salt the water. When the salt has dissolved, add the pasta and cook until al dente.
Meanwhile, in a large bowl, combine 1½ cups of the Pecorino Romano, the pepper, and a small ladle of pasta cooking water. Using the back of a large wooden spoon, mix vigorously and quickly to form a paste.
When the pasta is cooked, use a large strainer to remove it from the cooking water and quickly add it to the sauce in the bowl, keeping the cooking water boiling on the stove. Toss vigorously, adjusting with additional hot water a tablespoon or two at a time as necessary to melt the cheese and to obtain a juicy sauce that completely coats the pasta.
Plate and sprinkle each portion with some of the remaining Pecorino Romano and pepper to taste. Serve immediately.
Recipe from Tasting Rome by Katie Parla and Kristina Gill.