Want to learn a flawless technique for frying chicken?
You've come to the right place. My methodology comes from the one and only Edna Lewis— the renowned American chef, teacher, and author who helped refine the American view of Southern cooking. The result is the perfectly moist, crispy fried chicken of your dreams.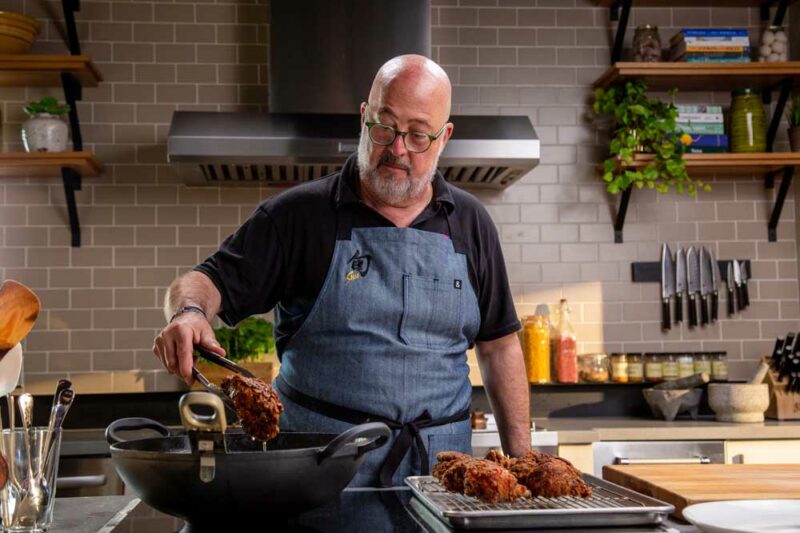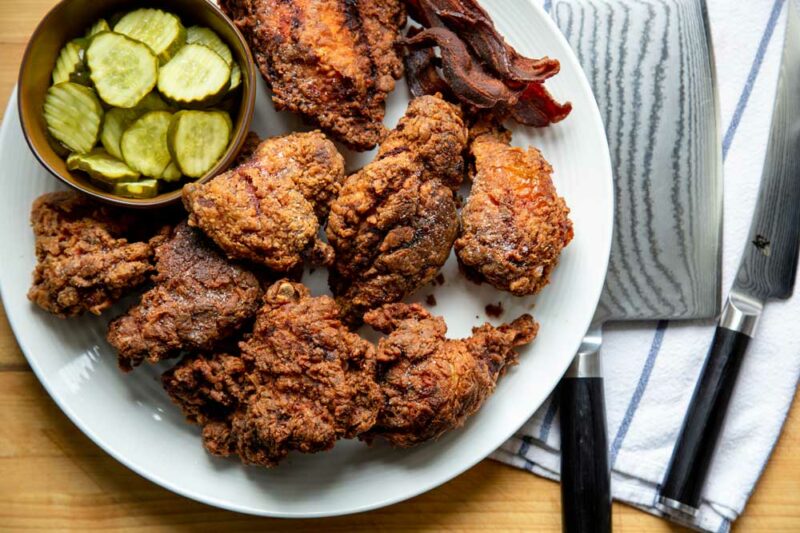 Knives used:
Shun's boning knives are perfect for trimming the silver skin from a tenderloin or roast or even making your own cutlets. The narrow blade reduces the drag as you cut against the meat, so cutting is fast and easy. When it comes to filleting fish, the blade's six-inch length is just right to glide through the body of the fish, quickly removing bones and skin.
Once again, I'm using the shears! They are a tool I can't live without.
This Chinese cleaver is a large, squared knife with a very wide blade. It is a multi-purpose knife—the Chinese answer to a chef's knife. It's especially useful for processing vegetables, especially larger ones such as cabbage. Yet this cleaver is nimble enough for almost every kind of cutting and slicing, from fruits and vegetables to a full array of proteins.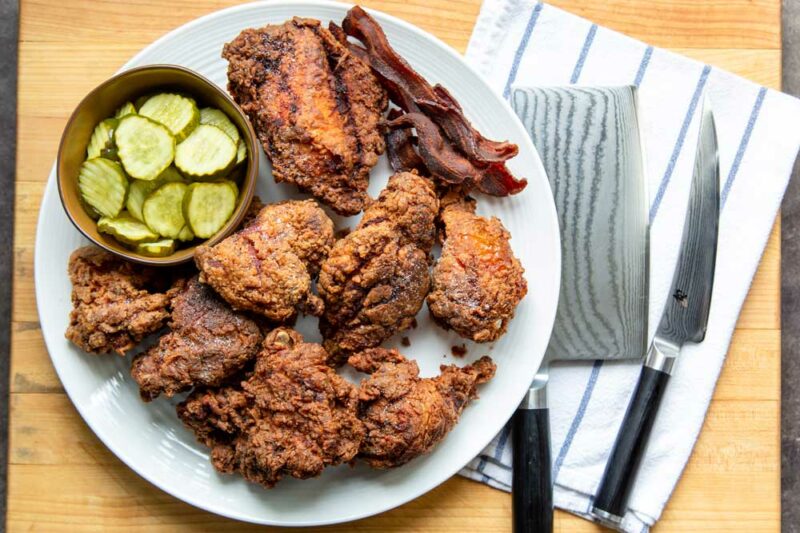 In this video, you'll learn:
How to spatchcock a bird
How to breakdown a chicken
The best way to dredge chicken
Why I add bacon into my frying oil
Like this recipe? Save it on Pinterest.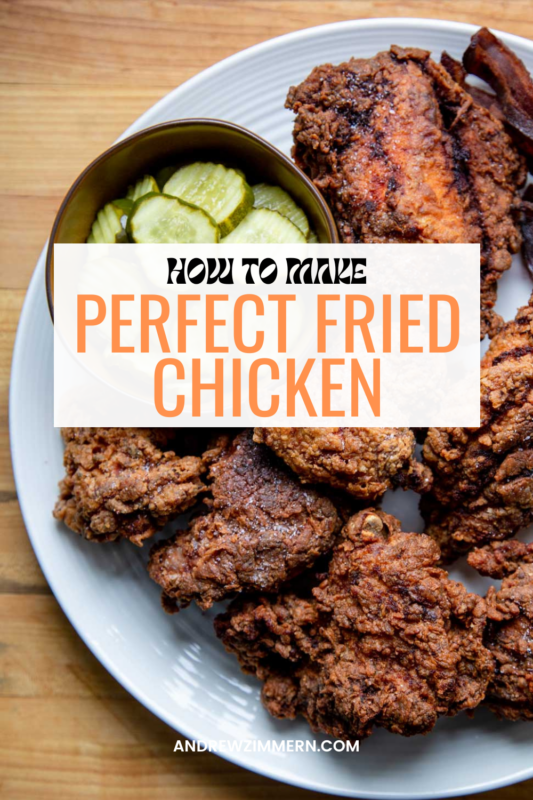 My Buttermilk Fried Chicken Recipe
---
Ingredients
One 3-4 pound chicken, cut up into 8 pieces
2 cups buttermilk
3 tablespoons AZ & Badia Lemon & Shallots Seasoning, or your favorite all-purpose poultry seasoning
Salt
Pepper
2 cups all-purpose flour
3 tablespoons sea salt
2 tablespoons ground black pepper
2 quarts canola oil
4 pieces bacon
Instructions
Wash and dry the chicken parts. Season well with sea salt and freshly ground pepper. Place chicken in a zip-top bag or large mixing bowl, cover with the buttermilk. Season with Lemon & Shallots spice blend and marinate overnight in the fridge.
Drain chicken parts, discard buttermilk. Reserve chicken.
Preheat oil to 365 degrees F in a large deep cast iron skillet or wok over medium heat.
Place flour, the sea salt and ground black pepper in a large paper shopping bag, mix well. Add chicken parts to the bag, fold top down and shake bag to coat chicken thoroughly.
Add the chicken and bacon slices to the hot oil, frying in batches if necessary to avoid crowding. Fry for 20-22 minutes, turning 2 or 3 times depending on the pieces, until chicken is brown and cooked through. Internal temperature of the pieces should be at or above 150 degrees for white meat, 165 degrees for dark. Breasts take less time to cook than dark meat pieces, so save those for last. Be sure not to crowd the pan, and keep oil at 365 to 370 degrees.
Drain on paper towels and let rest for 20 minutes. Season with sea salt. And serve.