Nothing beats simple, homemade pesto in the summer.
Most recipes for traditional basil pesto call for pine nuts, but I'm here to make the case for pumpkin seeds. I fell in love with pumpkin seeds (pepitas) after visiting Mexico, where seeds and nuts are used in a variety of recipes, from salsas to dessert. I think pumpkin seeds are a better flavor match for pesto, plus they're green so the final product is more vibrantly colored. Pine nuts are chalky, super expensive and get bitter quickly when you toast them. Here's my favorite way to make pesto. Make a batch and let me know what you think.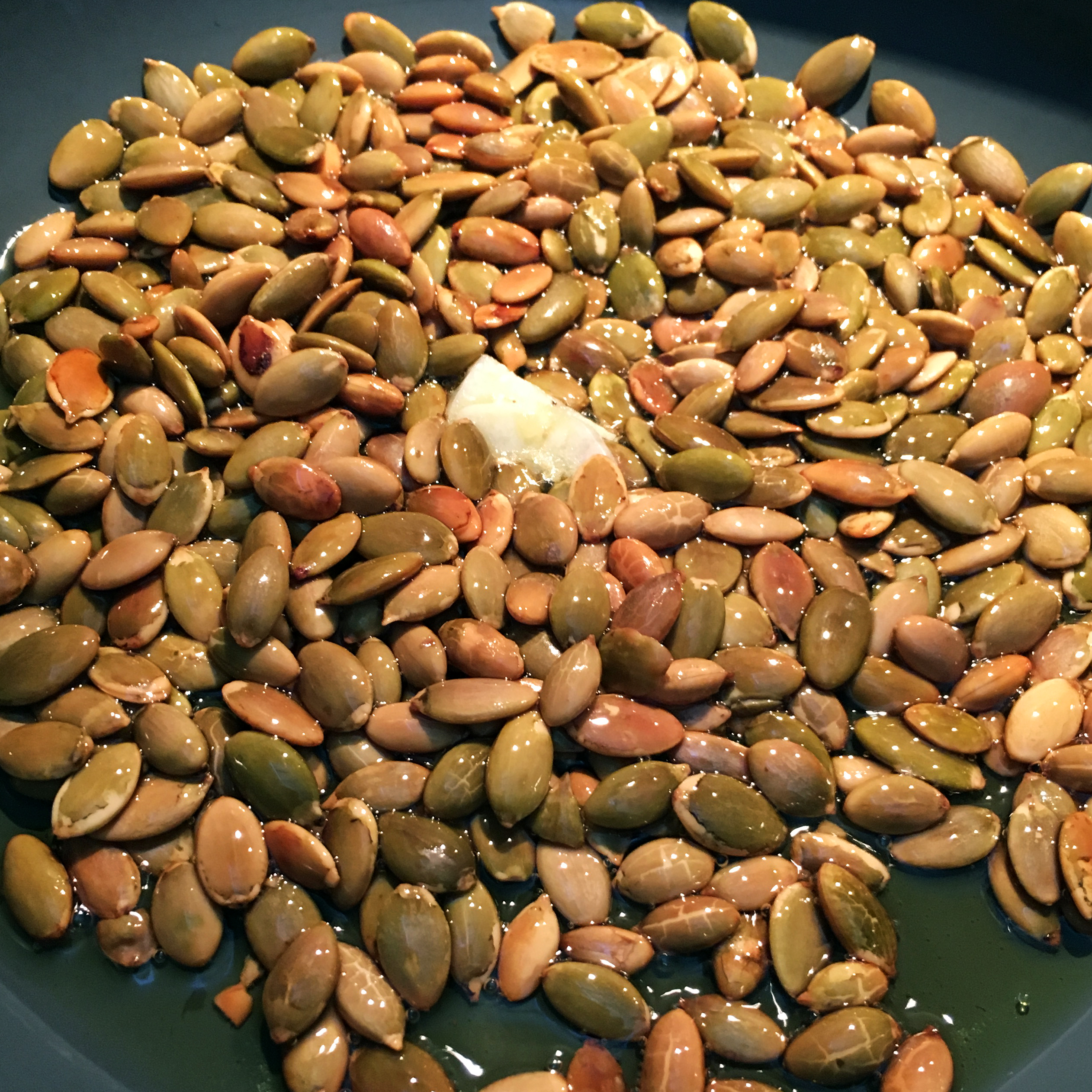 First, toast 1/2 cup pumpkin seeds for a few minutes in a pan in a 350-degree oven. You just want them to be mildly toasty. Remove the pan from the oven and add a 1/4 cup of olive oil and a couple cloves of sliced garlic. There will be enough residual heat from the pan to toast the pepitas and garlic quickly in the olive oil, which will take away the garlic's raw intensity. Spill contents of the pan onto a plate and let cool.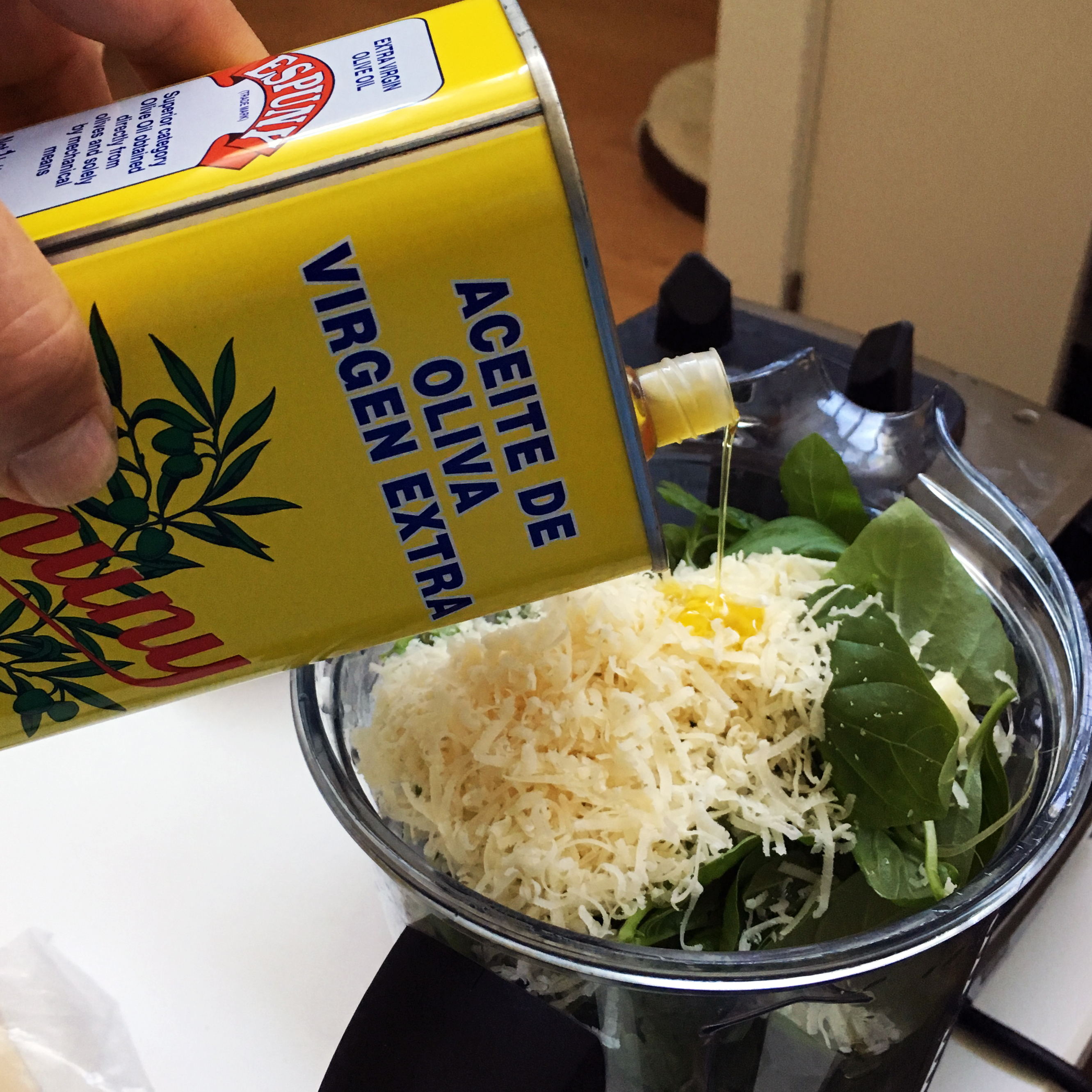 Fill a blender cup to the top with fresh basil leaves (about 4 cups). Add 1/2 cup of grated Parmesan Reggiano and 1/2 cup of your best olive oil. Add the toasted pumpkin seeds and garlic. Season with salt and black pepper, and puree. Slice some cherry tomatoes from the garden and salt them to pull out all the juices.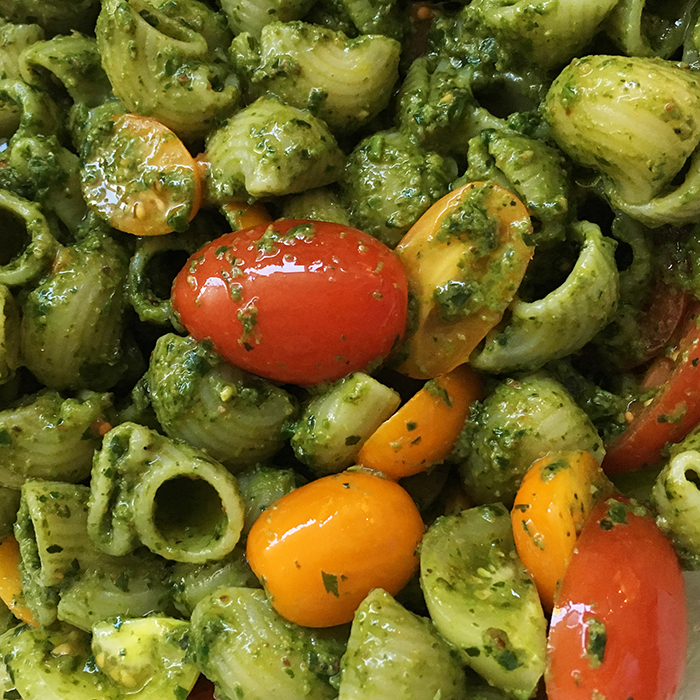 Cook some pasta. When the pasta is finished, reserve a 1/4 cup of the pasta water and drain the rest in a colander. Toss the pasta with sliced cherry tomatoes, a few tablespoons of the reserved pasta water and enough pesto to coat well. Summer never tasted so good.
• How to Make Fresh Basil Pesto from chef Jenn Louis
• Penne with Asparagus-Pistachio Pesto
• Curtis Stone's Orechiette with Brown Butter, Broccoli & Basil