Crispy Brussels Sprouts with Pickled Mustard Seeds
I always liked cooking Brussels sprouts at my old communal dining space, Family Supper, because I love to get people excited about things they think they don't like. A certain generation of people (mine included) grew up with a poor impression of sprouts based on the way they were (over)cooked, but something magical happens when you blast brassicas with hot, direct heat. They caramelize, with a blistery, crackly outside, a tender interior, and a deeply satisfying flavor. The addition of pickled mustard seeds brings just the right amount of acid and sweetness to round out the dish.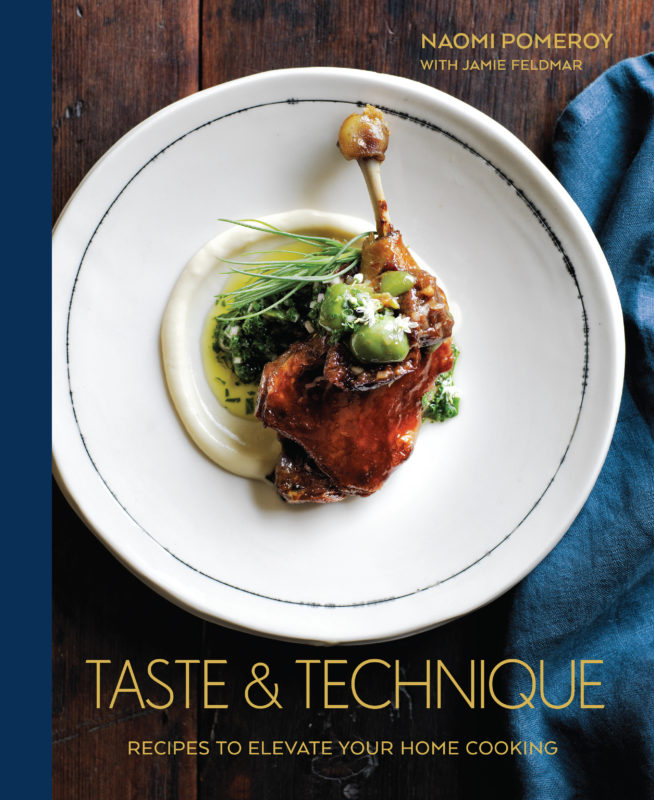 Crispy Brussels Sprouts with Pickled Mustard Seeds
---
Ingredients
2  1/2 pounds Brussels sprouts
1/2 cup extra-virgin olive oil
1  3/4 teaspoons salt
1/2 teaspoon freshly ground black pepper
3 tablespoons pickled mustard seeds (recipe below)
Pickled Mustard Seeds
3/4 cup sugar
2  1/2 teaspoons salt
1/2 cup water
3/4 cup white wine vinegar
1/4 cup yellow mustard seeds
1/4 cup brown mustard seeds
1 clove garlic
Instructions
Place an empty baking sheet on an oven rack as close to the heat source as possible and preheat the broiler.
Cut the base off of each Brussels sprout, and then cut each sprout in half lengthwise, discarding any floppy outer leaves.
In a large mixing bowl, toss the sprouts with the oil. Sprinkle in the salt and pepper and toss well to combine.
Carefully remove the hot baking sheet from the broiler (use a double layer of kitchen towels or oven mitts) and lay the sprouts in a single layer across the pan. Return the pan to the oven and set a timer for 6 minutes. After 6 minutes, stir the sprouts and rotate the pan 180 degrees to ensure the sprouts caramelize evenly. Set the timer
for another 6 minutes. The sprouts should have a nice char on some areas and be vibrant green.
At the 12-minute mark, add the mustard seeds to the baking sheet and stir well. Broil for an additional 2 minutes. The sprouts should now be ready. When you taste one, it should be tender but not completely soft. I like to test one big sprout and one little sprout to get an average. (The sugars in the pickled mustard seeds will have
caramelized a bit and can burn your mouth if you're not careful.) Remove the finished sprouts from the hot baking sheet and serve immediately.
Pickled Mustard Seeds
SERVINGS: MAKES ABOUT 1 CUP
In a small saucepan over high heat, combine all of the ingredients and bring to a boil over high heat, stirring to dissolve the sugar. Lower the heat and simmer, stirring occasionally, for 25 to 35 minutes, until the mixture has thickened to the consistency of syrup (but is not as thick as honey). Let cool, transfer to a nonreactive airtight container, and refrigerate for up to 1 month.
Reprinted with permission from Taste & Technique: Recipes to Elevate Your Home Cooking by Naomi Pomeroy with Jamie Feldmar, copyright © 2016. Published by Ten Speed Press, an imprint of Penguin Random House LLC.
Photography credit: Chris Court © 2016.