Irresistibly Creamy Mashed Potatoes
Crème fraîche adds a creamy taste and consistency to these classic mashed potatoes.
Like this recipe? Save it on Pinterest.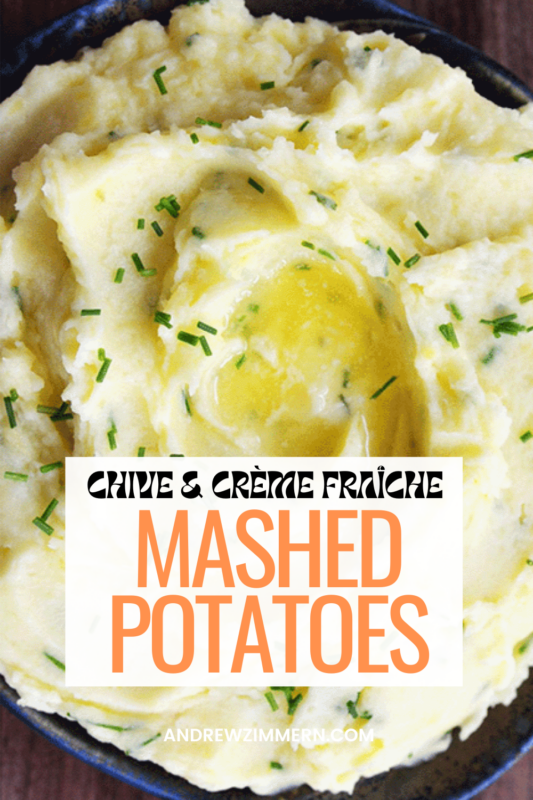 Chive & Crème Fraîche Mashed Potatoes Recipe
---
Ingredients
3 pounds Yukon Gold potatoes, peeled and quartered
8 ounces soft room temperature butter
4 ounces crème fraîche, or more to taste
1/4 cup minced chives
Sea Salt
Ground white pepper
Instructions
Peel and quarter the potatoes.
Bring several quarts water to a strong boil over high heat. Salt the water generously and add potatoes. Cook until fork tender, about 15 minutes.
Drain the potatoes and put through a ricer or simply mash in a large bowl.
Stir in the butter, crème fraîche and chives. Season with sea salt and ground white pepper. Serve immediately or cool and reheat slowly on stovetop or in a 225-degree oven.
Photograph by Madeleine Hill.