Easy Weeknight Comfort Food
Of the dozens of recipes for this comfort food classic that I have in my recipe file, this one is unique. It's cheesy and easy, and once you taste the browned buttery bread crumbs, you will be sold.
Like this post? Save it on Pinterest!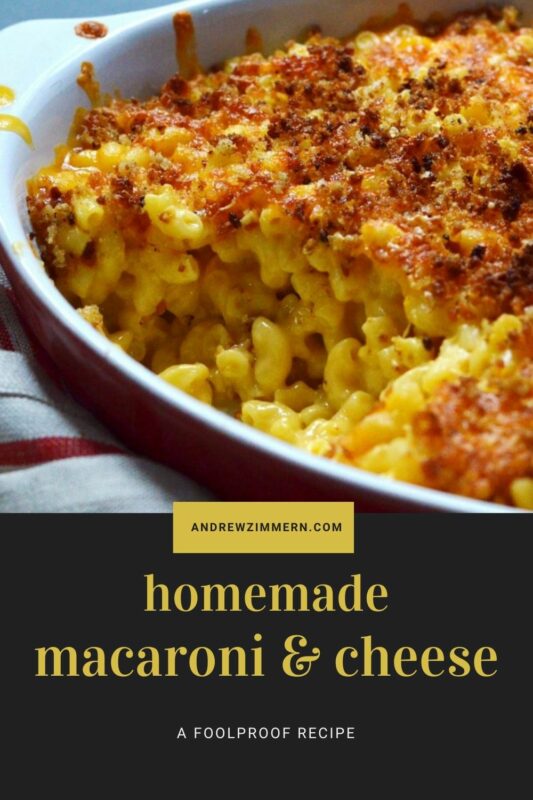 A Foolproof Recipe for Macaroni and Cheese
---
Ingredients
1 cup fresh breadcrumbs
3 tablespoons, butter melted
12 ounces uncooked elbow macaroni
4 tablespoons butter
2 large eggs, lightly beaten
12 ounce can evaporated milk
12 ounces aged cheddar cheese, grated (about 3 loose cups)
1/4 teaspoon tabasco
2 teaspoons salt
1/4 teaspoon ground black pepper
1 teaspoon dry mustard
Instructions
Toss the breadcrumbs with the melted butter. Reserve.
Bring a large volume of salted water to a boil. Cook the macaroni to al dente, drain well. Place back into the pan it was cooked in and toss in the butter.
In a mixing bowl, combine the eggs, ¾ of the milk, ¾ of the cheese, tabasco, salt, pepper and mustard. Whisk to combine.
Stirring the macaroni and butter over medium heat, add the egg mixture and stir until cheese melts and sauce begins to thicken. Add the remaining milk and keep stirring until sauce is bubble and hot.
Pour immediately into a greased baking dish. Sprinkle with the remaining cheese and the bread crumbs.
Place the macaroni and cheese under a broiler to crisp and serve.
Photographs by Madeleine Hill. 
• Pasta Carbonara
• Rigatoni with Bolognese & Squash
• Mozzarella in Carrozza