Sampling at the State Fair
We rolled out AZ Canteen for its big debut at the Minnesota State Fair last weekend. Fans and festival-goers flocked to the truck for free samples of cabrito grinders and a chance to vote for their favorite Bizarre Foods moment. Kudos to my amazing team who pulled it all off without a hitch. Here are a few pics from the big Minnesota Get-together!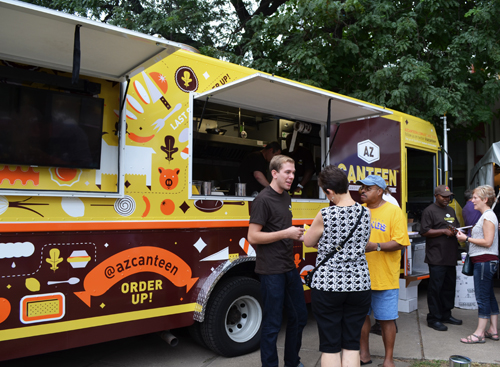 11:30 am – The calm before the chaos.
                                           Andouille, grab & oyster gumbo.                                                         Enjoying a cabrito butter burger.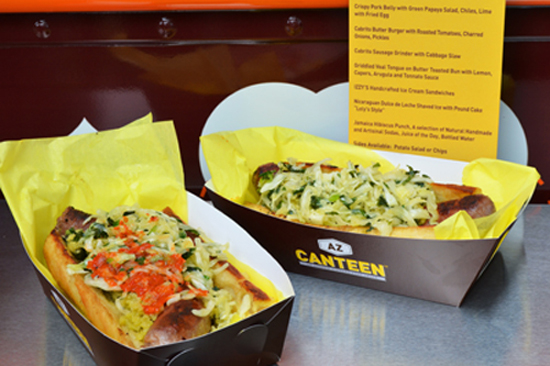 Custom-blended Pat LaFrieda goat sausage grinders with slaw.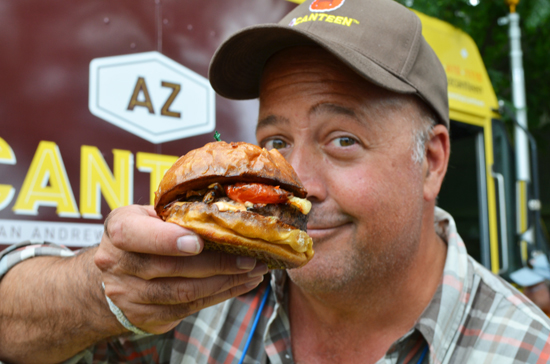 Cabrito butter burger with roasted tomatoes, onions & pickles. Seriously, how good does that look?
Posing with Minnesota royalty– of the princess & cookie variety.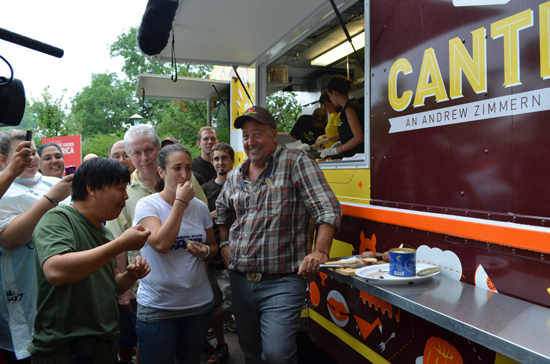 Fed some unsuspecting fair-goers surströmming. Basically, some of the most putrid Scandinavian fish I've ever seen.
Don't worry we won't be selling this on the truck!
A brave fan takes on the stinky durian fruit.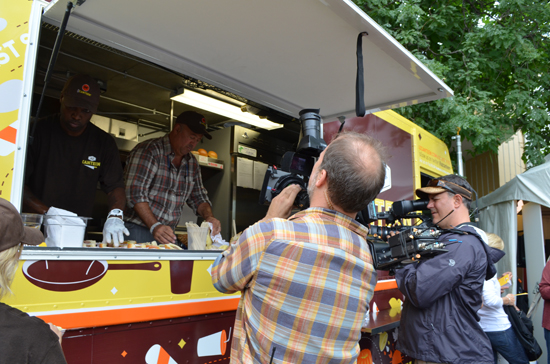 Shooting a little B roll for the show.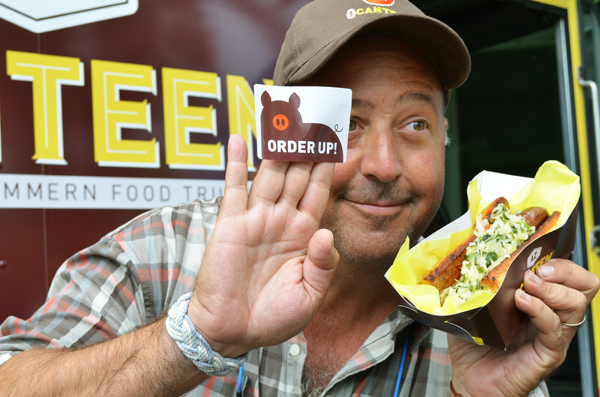 For more information and our location, check out azcanteen.com or follow us on Twitter @AZCanteen.