Japan's Legendary Super Broth
Japan's legendary super broth is the key to simple home cooking that has deep, satisfying flavor. It requires just fifteen minutes and two ingredients that last virtually forever in your pantry and are easier than ever to find. I can't think of a better use of your time than making it right away!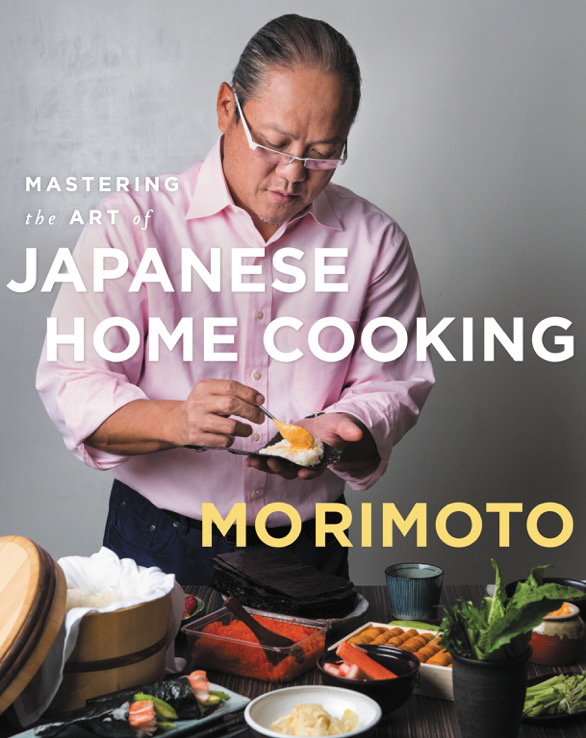 How to Make Chef Morimoto's Dashi Stock
---
Ingredients
1/2 ounce kombu (dried kelp)
8 cups water, preferably filtered or spring water
1  1/2 ounces bonito flakes (katsuobushi), about 3 cups lightly packed
Instructions
Briefly and gently wipe the kombu with a damp towel to remove any dirt or grit, but do not scrub off the white stuff.
Combine the water and kombu in a medium pot, set over medium heat, and heat uncovered just until you see small bubbles break the surface of the water, 10 to 12 minutes. Take the pot off the heat.
Use tongs to remove and discard the kombu. Add the bonito flakes to the pot and stir gently to distribute the flakes throughout the liquid. Let the flakes steep for about 1 minute and use a spoon to skim of any white froth from the surface of the liquid. Let the flakes steep for 2 minutes more.
Line a sieve or strainer with cheesecloth or sturdy paper towel, set the sieve over a large container, and pour in the dashi. Very gently press the flakes and discard them.
If you're not using the dashi right away, let it cool to room temperature and store it in the fridge for up to 4 days.
Recipe from Mastering the Art of Japanese Home Cooking by Masaharu Morimoto (November 8, 2016, Ecco, $45). Photographs by Evan Sung. 
• Chef Morimoto's Japanese-Style Chicken & Dumpling Soup
• The Best All-Purpose Chicken Stock
• Soba Noodles with Shrimp Tempura