Grilled Fingerling Potatoes
By Joe Carroll
This simple side dish can be served alongside any meat or other main course you're throwing on the grill. A hot grill crisps up the exterior of the fingerlings so they are like fat steak fries, making them the perfect starch accompaniment.
Recipe from Feeding the Fire by Joe Carroll & Nick Fauchald. Order your copy here.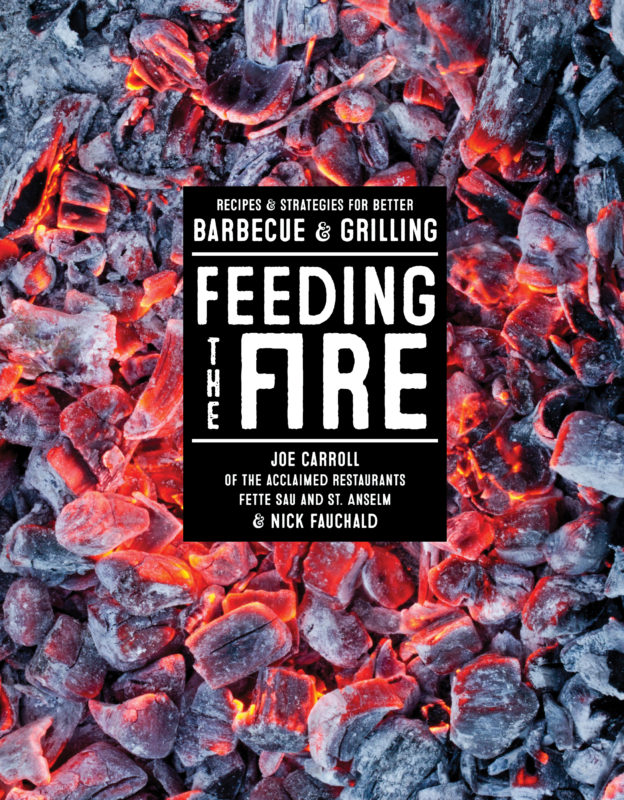 Grilled Fingerling Potatoes
---
Ingredients
1 pound fingerling potatoes, scrubbed
Kosher salt
Extra-virgin olive oil
Freshly ground black pepper
1/4 cup melted Garlic Butter
1/4 cup chopped parsley
Instructions
Put the potatoes in a large saucepan and add enough water to cover by 2 inches. Add 1 tablespoon salt and bring to a boil over high heat. Reduce the heat to medium and simmer until the potatoes are just tender, about 10 minutes. Drain and let cool slightly, then cut lengthwise in half.
Prepare a hot single-level fire in a grill.
In a large bowl, toss the potatoes with olive oil until well coated. Season with salt and pepper and toss again. Grill the potatoes, cut side down, until charred on the first side, 2 to 3 minutes. Turn the potatoes over and grill until the skin is crispy, about 2 minutes longer.
Transfer the potatoes to a bowl and toss with the garlic butter. Season to taste with salt and pepper, sprinkle with the parsley, and toss again. Transfer to a serving bowl and serve.
Excerpted from Feeding the Fire by Joe Carroll and Nick Fauchald (Artisan Books). Copyright © 2015. Photographs by William Hereford.