By Andrew Zimmern
If you're looking for the perfect salty, crispy appetizer (or midnight snack), do yourself a favor and try this pork belly recipe. Just remember to keep an eye on your broiler—I remembered to do that a little later than I should have, but I have to admit, it was a pretty delicious fail.
Watch Me Make My Crispy Pork Belly Recipe:
Like this post? Save it on Pinterest!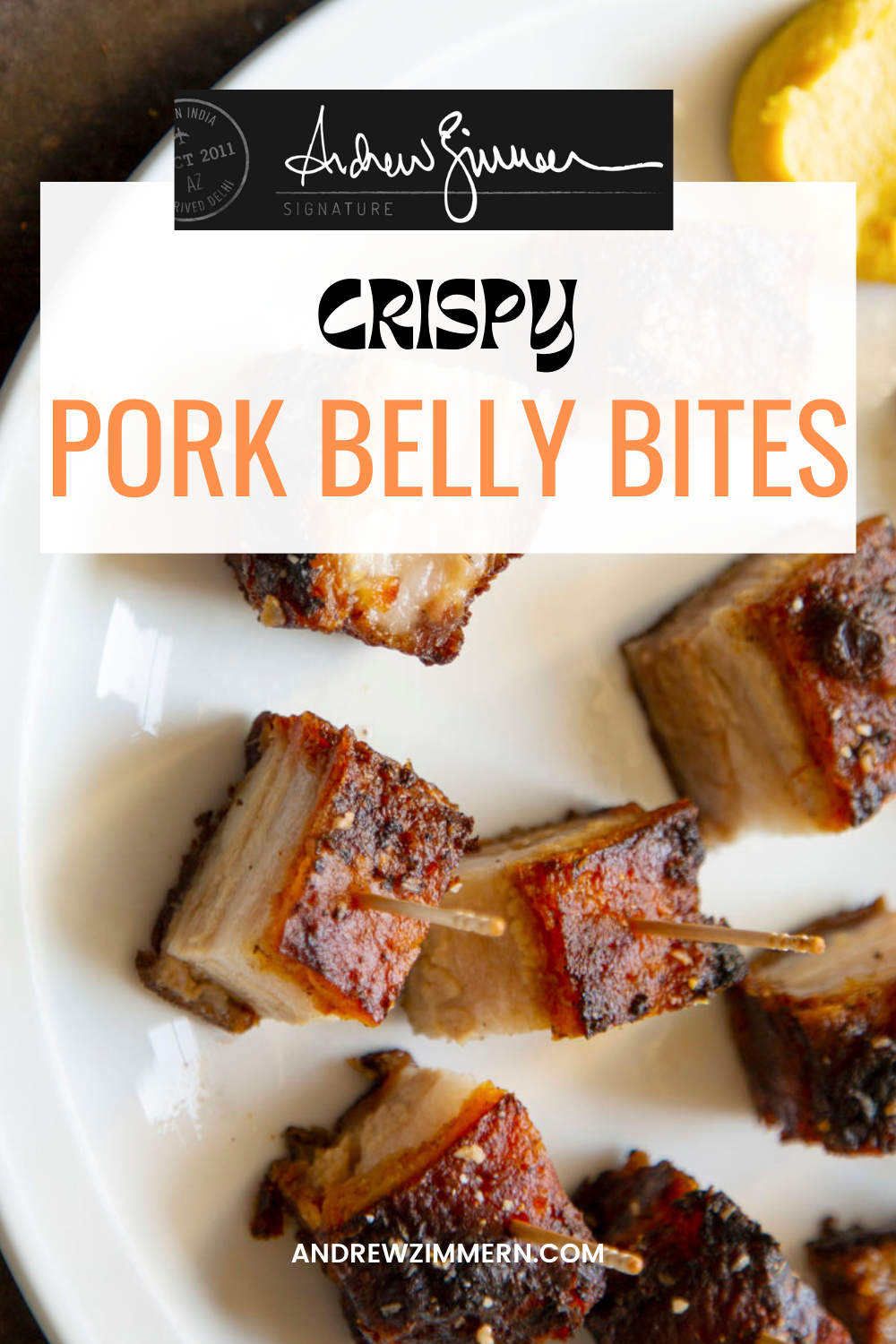 Crispy Pork Belly Recipe
---
Ingredients
2 pound section of fresh farm raised pork belly (get a beautiful species specific belly from a butcher shop. It's worth it. Better fat and skin, better flavor.)
1 tablespoon Chinese rice wine (Shaoxing)
1 teaspoon five spice powder
1 teaspoon ground white pepper
1 teaspoon sea salt
1/2 pound of rock salt
2 tablespoons white vinegar
Instructions
With a sharp metal skewer or sharpened wooden chopstick fitted with a ring of rubber bands so that you don't pierce the fat/flesh, ONLY the skin, prick as many holes in the skin as you can.
Flip the meat. Rub with Chinese cooking wine, and season with the five spice powder, salt and pepper. Place the belly skin down on a towel, and place the towel/belly on a tray in the fridge overnight, uncovered.
Remove pork from fridge an hour before cooking and preheat oven to 350 degrees F.
Place the belly onto a large sheet of aluminum foil. Bring the foil up to fit tight against all four sides of the belly and sticking up an inch over the edges. You want the foil to hold the salt on top and not let it creep down the sides. Transfer foiled pork to rimmed baking sheet. Brush the skin with the vinegar. Spread rock salt on the skin.
Place in center of oven for 70 minutes.
Take pork out of oven and switch the mode to BROIL. You want the shelf about 10-12 inches from the heat source.
Meanwhile peel the sides of the foil down and removed the salt from the top of the belly. Discard the foil. Place pork back on baking tray.
Broil for 20 minutes until the skin is golden brown and puffy, rotating the pork tray twice.
Remove pork when the skin is crispy and brown, puffy and perfect.
Cut into cubes and serve skin up with hot Chinese mustard and Chinese pickled vegetables.