Squash Toast with Manchego & Spiced Pecans
Garam masala is a toasty northern Indian spice blend made from a slew of spices, seeds, and leaves including (but not limited to) cumin, coriander seed, cinnamon, cloves, peppercorns, bay, and even dried rosebuds. The blend is an ideal foil for fall ingredients, like mulled apple cider and roasted squash. Garam masala is available in most supermarkets, or you can make your own house blend by toasting the spices until they are fragrant and then whirling them in a spice grinder until pulverized and fine. In this toast, the garam masala plays off the warmth of toasted pecans and cider-glazed pan-roasted butternut squash. Thin shards of Manchego cheese, a sharp and salty sheep's milk cheese from Spain, offset the sweetness.
Recipe from Toast by Raquel Pelzel.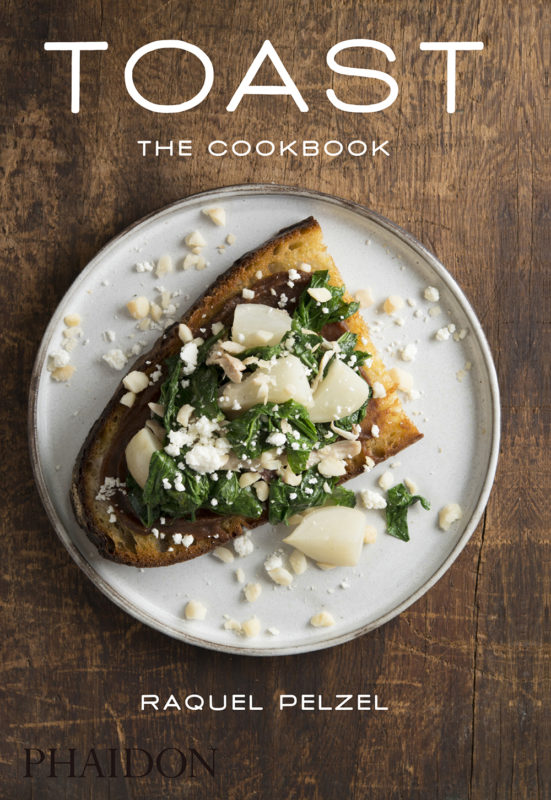 Cider-Glazed Squash Toast with Manchego & Spiced Pecans
---
Ingredients
Pecans and Squash
1/2 cup (50 g) pecan halves
1  1/2 teaspoons canola (rapeseed oil)
2 tablespoons confectioners (icing) sugar
3/4 teaspoon garam masala
3/4 teaspoon kosher (coarse) salt
2 tablespoons (30 g) unsalted butter
1  1/2 teaspoons finely chopped fresh rosemary
1 cinnamon stick
1/2 teaspoon freshly ground black pepper
2 cups (about 12 oz./340 g) butternut squash cubes ( ½ inch/2cm)
1/2 teaspoon ground ginger
1/8 teaspoon cayenne pepper
2/3 cup (155 ml) apple cider, plus more as needed
Toast
Four 3/4 inch (2 cm) thick slices country-style bread
Unsalted butter, softened, for the bread
Small wedge of Manchego or other hard sheep's milk cheese (such as Pecorino-Romano)
Instructions
Make the pecans: preheat the oven to 375 F (190C/Gas Mark 5). Line a rimmed baking sheet with parchment paper.
In a medium bowl, toss the pecans with the oil. In a small bowl, whisk together the confectioners' sugar, garam masala, and 1/4 teaspoon of the salt. Add to the pecans and toss to combine. Transfer to the baking sheet and toast until fragrant and golden in the middle (remove 1 pecan and break in half to check), 10-12 minutes. Remove from the oven and transfer the pecans to a heat-safe plate to cool. Once cool, roughly chop.
Make the squash: In a large skillet (frying pan), melt the butter over medium-high heat. Add the rosemary, cinnamon stick, and pepper. Once they are fragrant, after about 30 seconds, add the squash, ginger, cayenne, and remaining 1/2 teaspoon salt. Reduce the heat to medium and cook the squash until it browns around the edges, stirring occasionally, about 8 minutes. Add the apple cider, reduce the heat to medium-low, and cook, stirring often, until the pan is dry and the squash is tender, about 10 minutes longer (add a splash more apple cider if the pan becomes dry before the squash is tinder). Remove from the heat, discard the cinnamon stick, and use a potato masher to smash the squash.
Make the toast: Toast the bread. To serve, spoon a generous amount of the smashed squash over each piece of bread, flatten it out, add a few pecan pieces, and finish with some Manchego shards.
Adapted from Toast: The Cookbook by Raquel Pelzel (Phaidon, $24.95, September 2015)
Photography by Evan Sung.