How to Break Down a Whole Chicken
Everyone should know how to break down a whole chicken. For one, it's economical—whole chickens are much cheaper per pound than chicken breasts. Plus, if you buy a whole chicken, you can cut it into the specific pieces you need for the dish you're making…. and, you'll have bones left over to make rich chicken stock. Most importantly, I think whole chickens taste better.
Ready to cook? Here are a few of my favorite chicken recipes.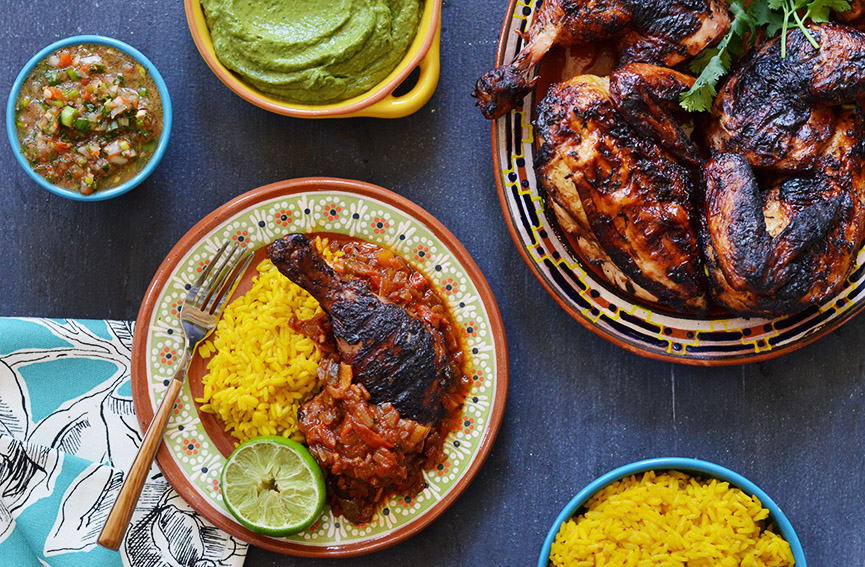 This killer grilled chicken recipe is inspired by a trip to Cuba. Be sure to serve with fresh salsa,  guacamole and plenty of rice. Get the recipe >>>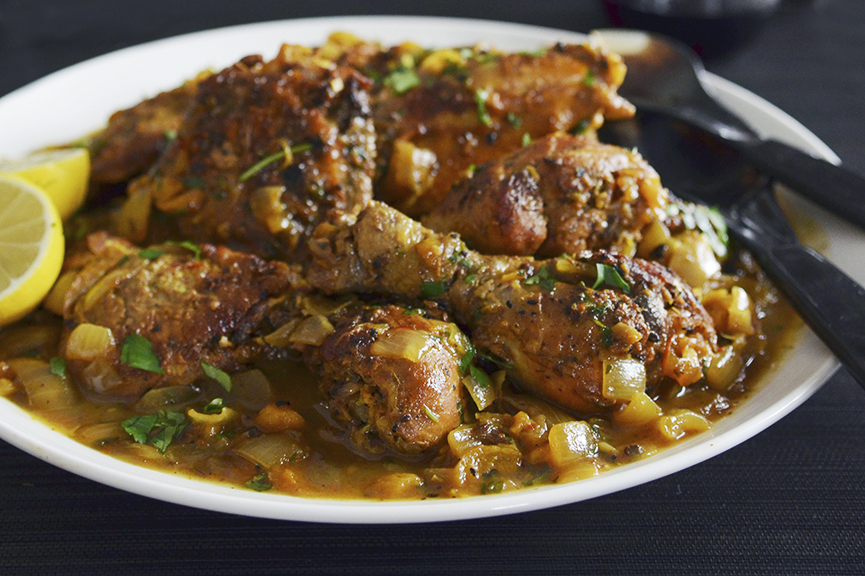 This amazing braise is ideal for all seasons and is delicious cold as well. Serve with seasoned couscous, rice, farro or other grain. Get the recipe >>>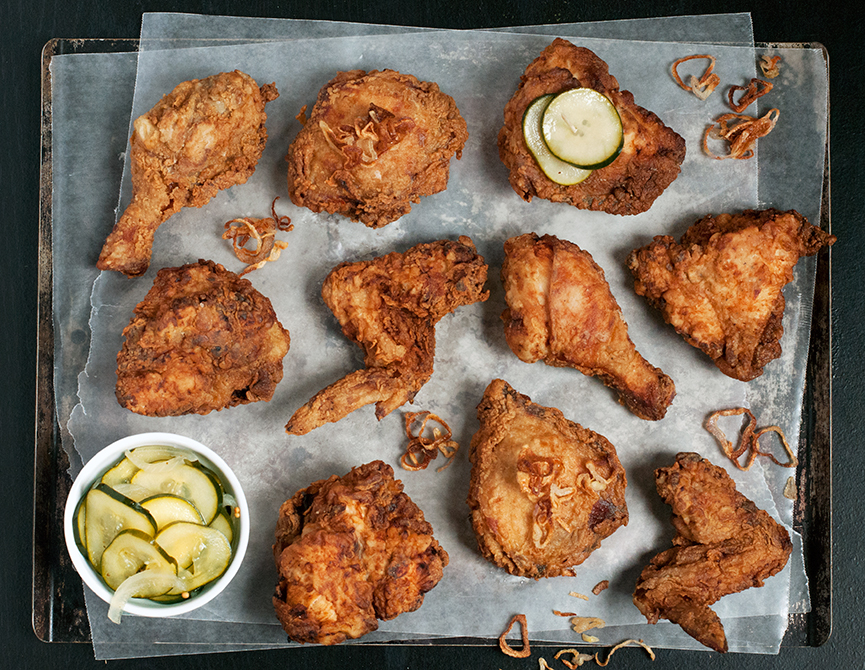 I love to serve this classic fried chicken recipe with crispy twice-fried shallots and homemade bread and butter pickles. It's a winning combination your whole family will love. Get the recipe >>>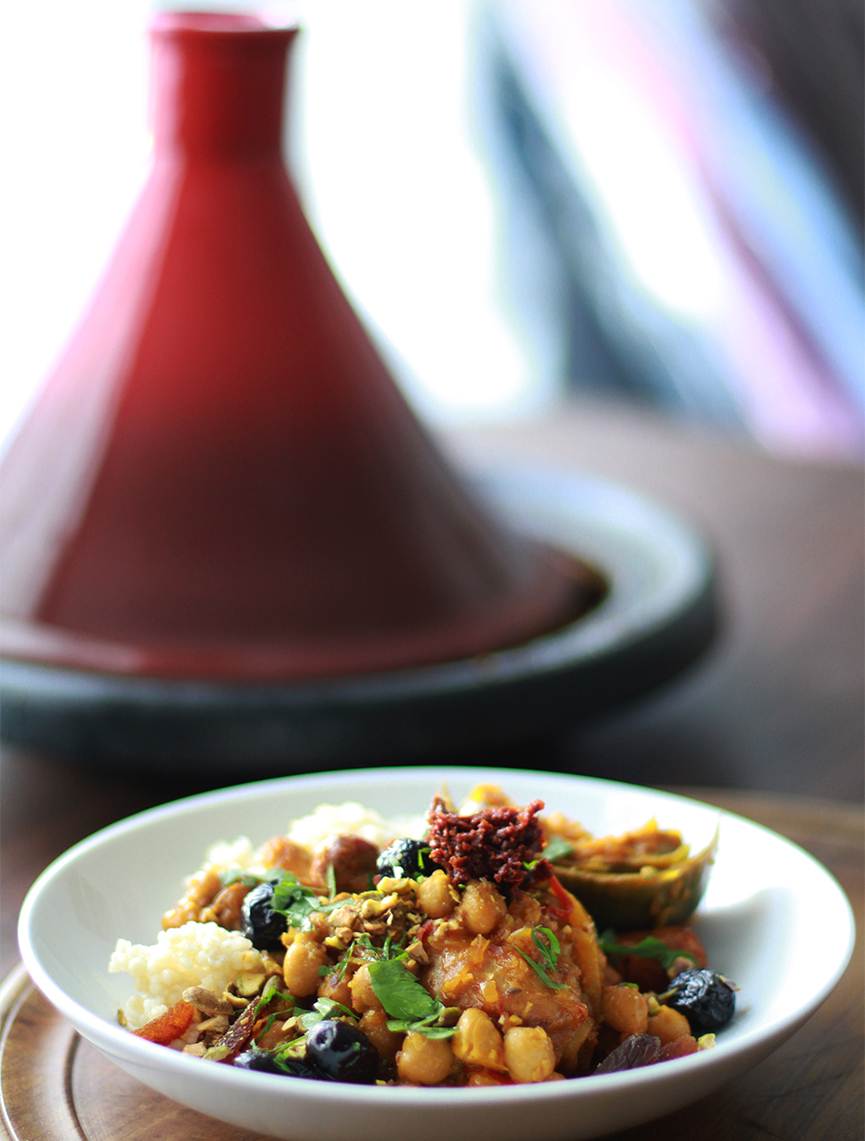 A hearty braise with an incredible blend of vibrant North African flavors, this tagine is one of my favorite quintessential comfort food dishes to make. Get the recipe >>>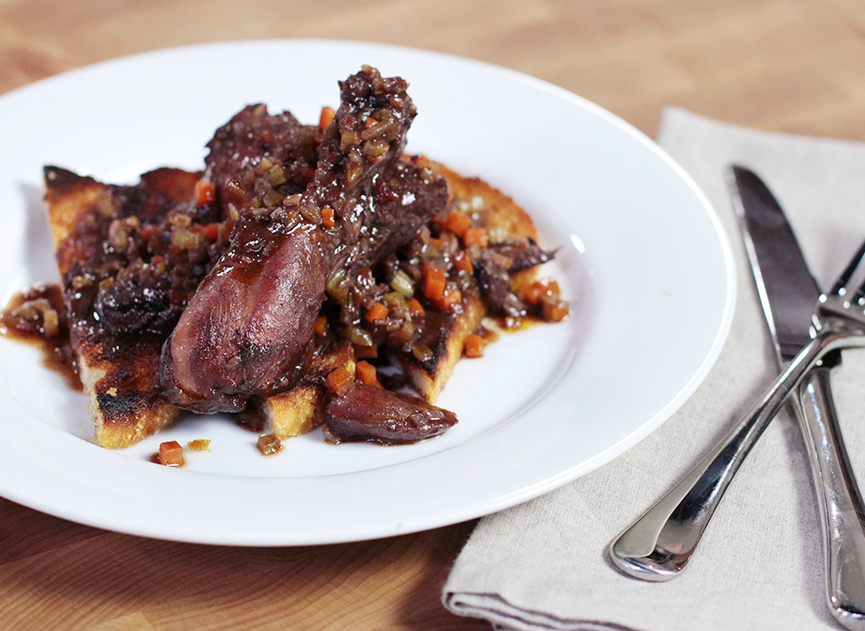 A traditional French stew, coq au vin is a rich red wine-braised chicken dish that's easy enough for a weeknight meal, yet elegant and impressive for a dinner party or holiday meal. Get the recipe >>>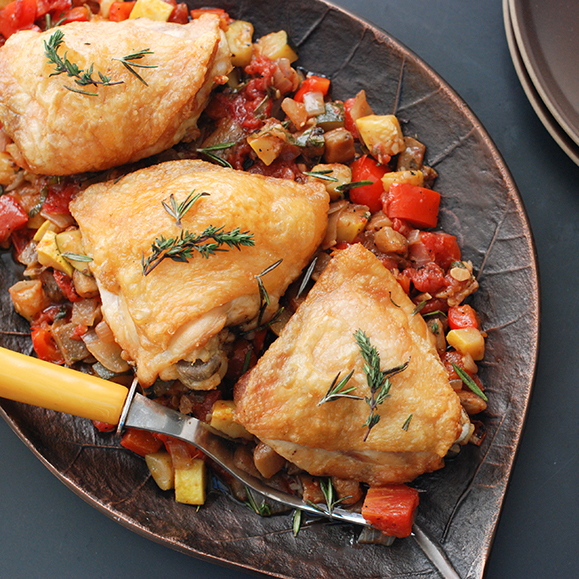 Ratatouille paired with roast chicken pieces is a classic combination that even your kids will devour. Get the recipe >>>