Frozen Margaritas
You can easily make these party drinks non-alcoholic, just omit the tequila and Grand Marnier and add a little extra sugar. For a winning game day combination, serve a pitcher of margaritas next to a platter of my brisket nachos… your friends will thank you.
Watch Andrew make this recipe:
Like this recipe? Save it on Pinterest!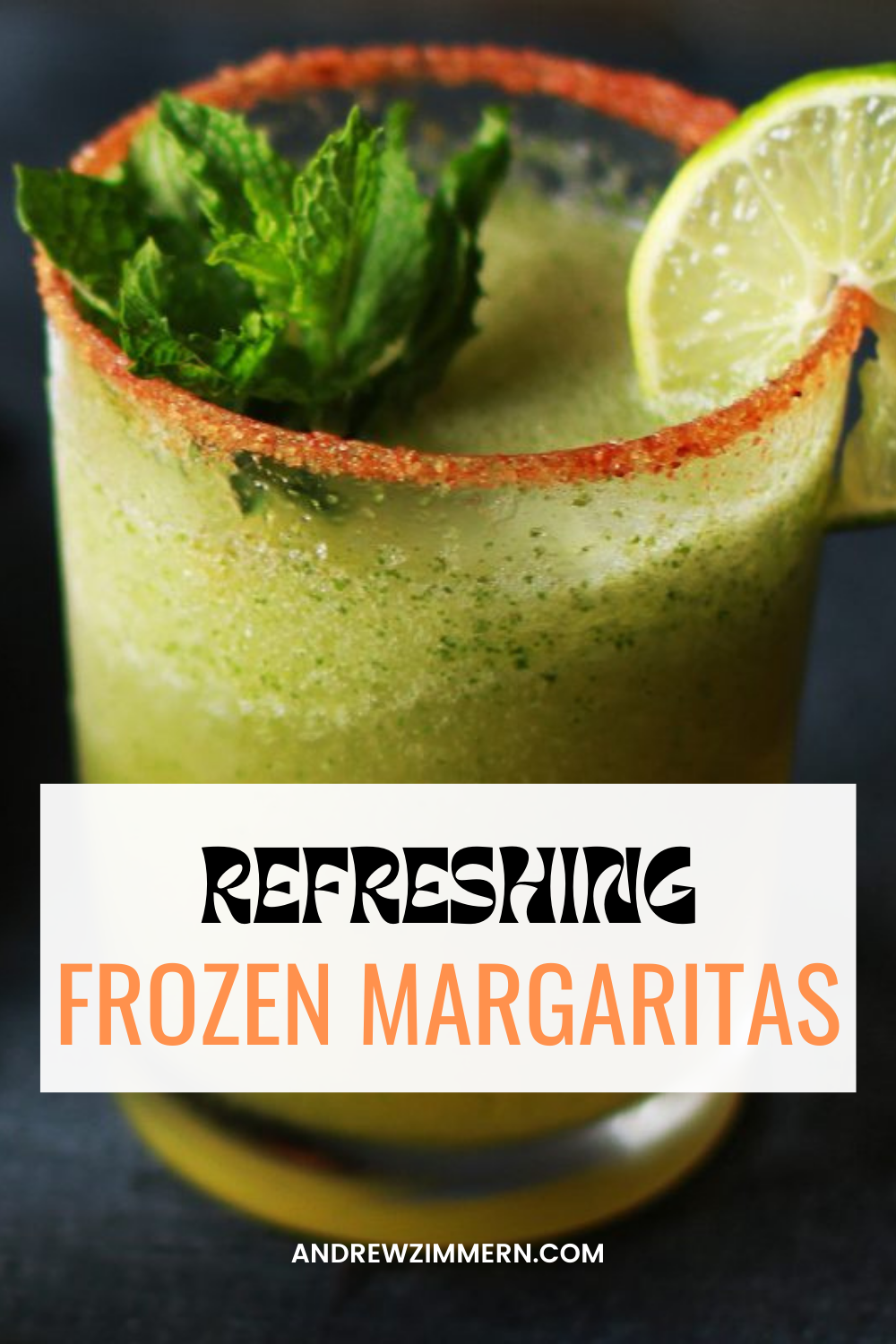 Frozen Margaritas
---
Ingredients
4 cups ice
Handful of fresh mint leaves
1/4 cup sugar
1/4 cup orange juice
1/2 cup lime juice
3 ounces Grand Marnier
6 ounces tequila
Mezcal worm salt, for the rim
Lime slices, for garnish
Instructions
Place the ice in a blender. Add the mint, sugar, orange juice, lime juice, Grand Marnier and tequila. Blend until slushy.
Put the worm salt in a shallow dish or plate. Rub the rim of each glass with a wedge of lime and dip into the worm salt. Pour the margaritas into the glass and serve, garnishing with extra mint and a lime slice.
• Brisket Nachos
• Classic Mint Juleps
• Peach, Gin & Mint Cocktail with Ginger Beer