Tips & Recipes for the Best Grilled Seafood
Grilling seafood is the one of the most delicious ways to eat what comes out of the water, but it's like kissing a porcupine, it has to be done very, very carefully. Technique is everything. Here are a few tips for success:
• Use grill baskets and nonstick perforated grilling sheets for small tender fish.
• Bigger is better. Instead of grilling six tuna steaks, cook one larger piece of fish and slice it to serve.
• Always grill bigger shrimp with the shells on. Peeled and deveined shrimp will dry out on a grill.
• I love grilling whole fish because the bones give the product the best flavor.
• Use the biggest scallops you can find and cook only on one side over very hot coals.
• A hot, well-cleaned and well-greased grilling surface is a must. Additionally, rub the fish with olive oil or clarified butter (or whatever flavor you're after) to help prevent sticking.
• Par-steam lobster first, let them cool and dry on a newspaper. Then split them in half, brush with butter and throw on a hot grill.
Recipes to Try: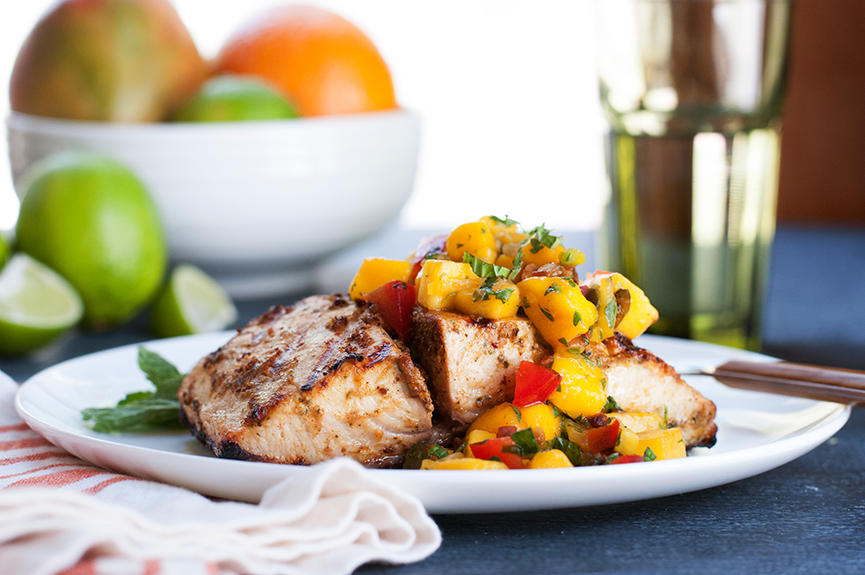 This easy citrus-marinated mahi mahi with sweet-and-sour mango relish has all the right components for a summery meal. Serve it with island rice and a salad, or with tortillas for taco night. Get the recipe >>>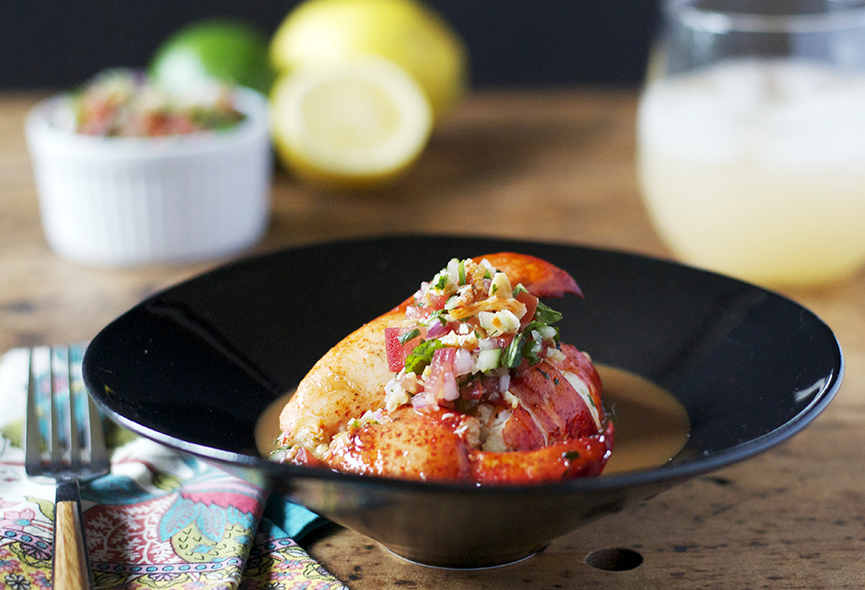 Lobster is great cooked over hot coals, it intensifies the sweetness and flavor. Here, I pair it with a rich coconut-based sauce and a herb- and citrus-infused dried shrimp salsa. Get the recipe >>>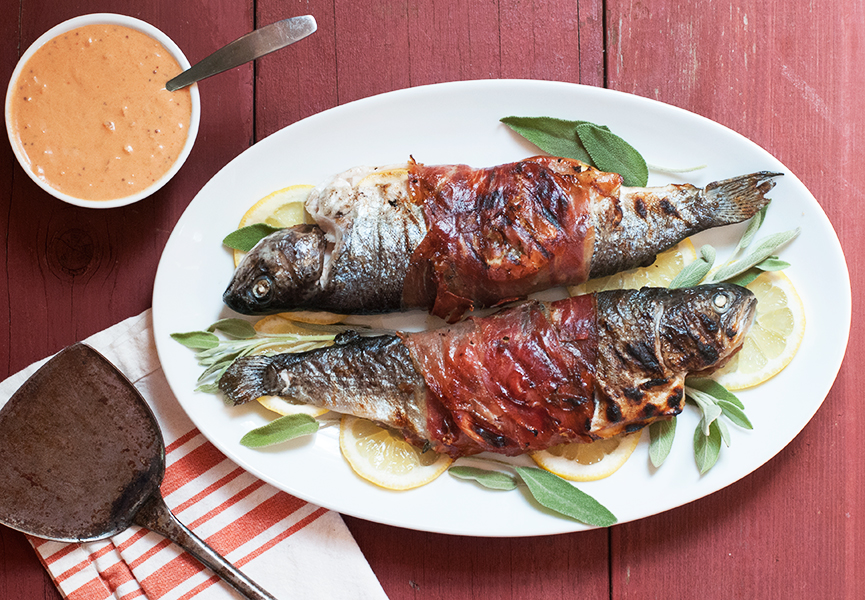 This is my go-to recipe for fresh-caught trout. A simple, satisfying summertime meal, make this at your cabin, campsite or in your backyard. Get the recipe >>>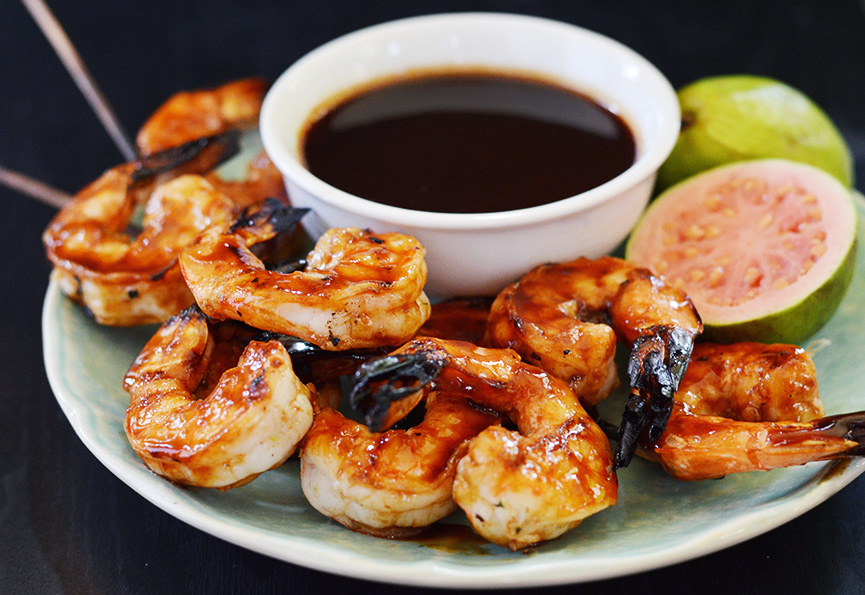 In this simple Cuban-inspired recipe, I pair garlic- and lime-infused grilled shrimp with a sticky, sweet-and-sour rum-guava glaze. Get the recipe >>>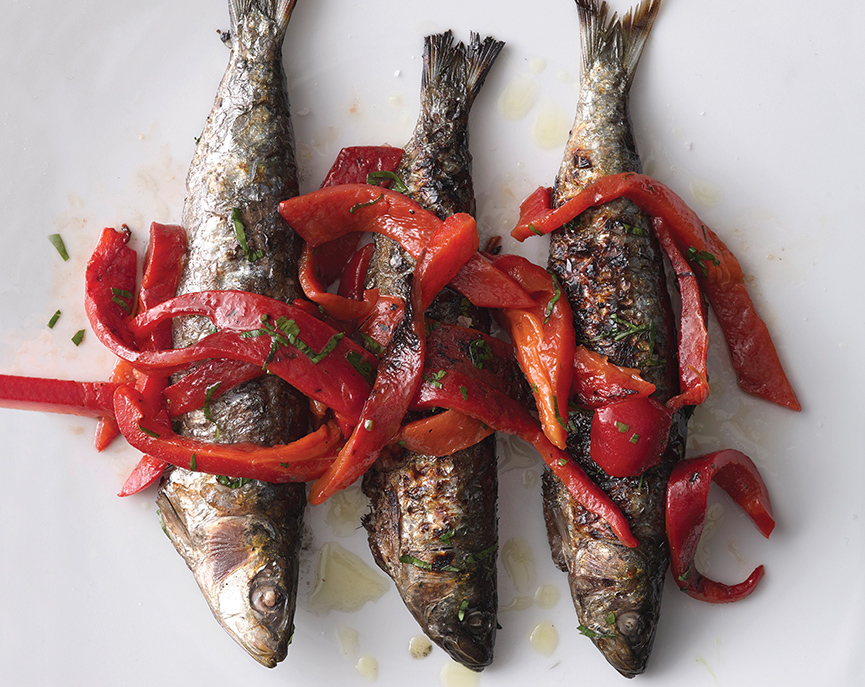 Fresh sardines are completely different from the tiny, salted canned kind. They're as fatty as salmon, but with firm yet flaky mild white flesh. Their thin skin's tough enough to hold up on the grill, but delicate–and delicious–enough to eat. Get the recipe >>>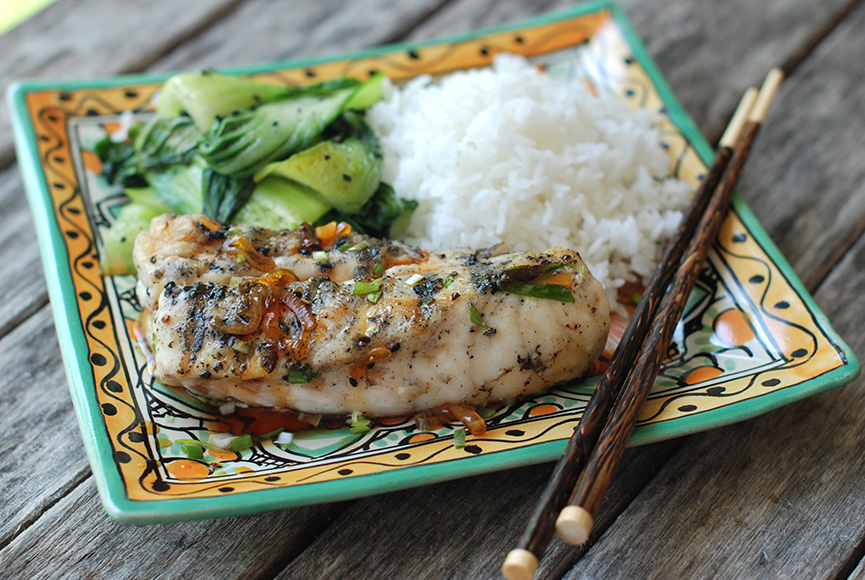 This hot-and-sweet, Asian-inspired recipe pairs an easy, ginger-infused marinade for grilled striped bass with an intense, savory caramel sauce. Get the recipe >>>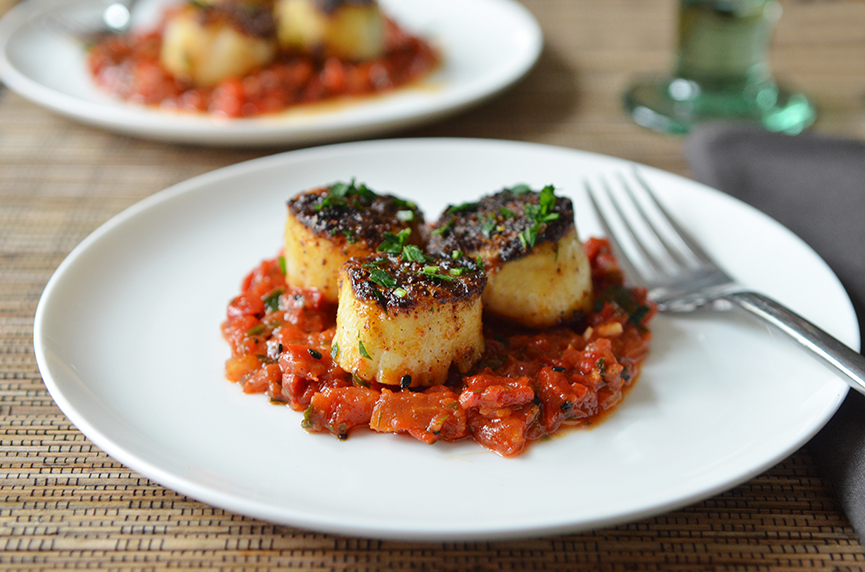 The delicate, mild meat goes well with a hint of smoky flavor, plus it makes for a quick meal. Paired with a Moroccan tomato and red pepper chutney, these grilled scallops are delicious served with a basmati rice pilaf and roasted vegetables. Get the recipe >>>

I learned this technique in Goa India, and it's my favorite shrimp recipe. The tomato and tamarind marinade is beyond insane.
Get the Recipe >>>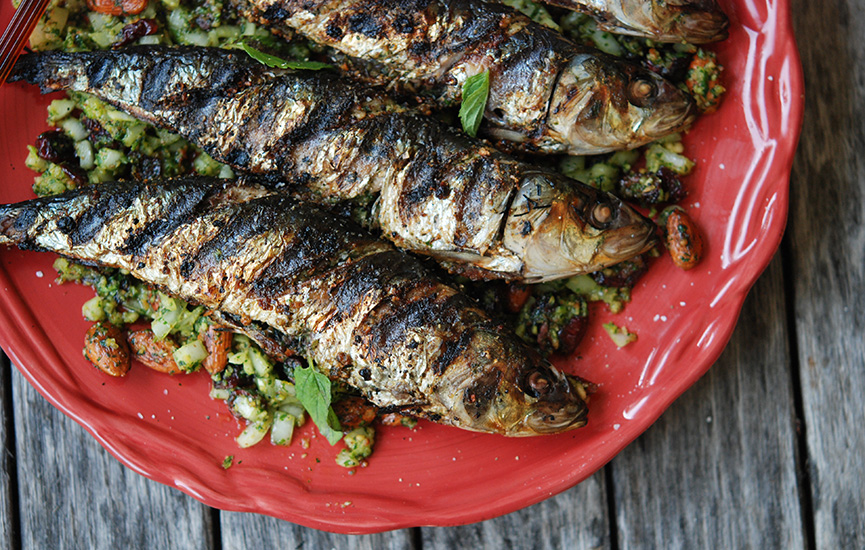 This recipe for grilled sardines has all the complex flavors of traditional North African cuisine, yet it's surprisingly simple. If sardines aren't available, try using any fresh fish. Get the recipe >>>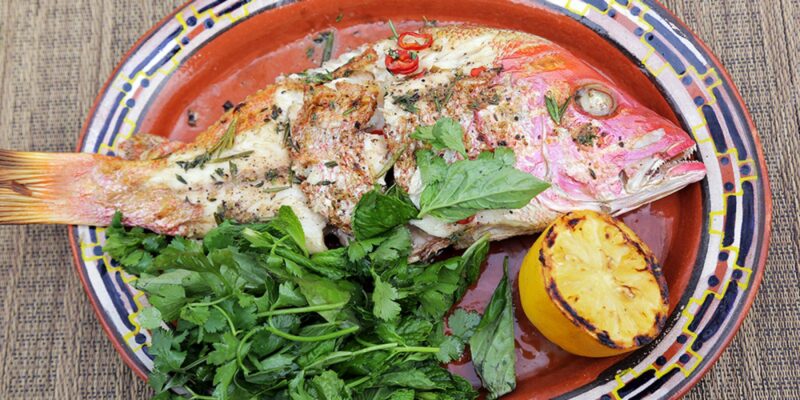 When it comes to grilling whole fish, red snapper is ideal—it's versatile, it's economical and it cooks quickly. I like to season it with a simple garlic and herb olive oil marinade, and serve it with a mixed herb salad and grilled lemons.