Cabrito, Cabrito, Cabrito
The first Austin Food + Wine Festival went off without a hitch– a stunning event, and one of the most fun weekends I've had in a while. A HUGE thanks to
Food + Wine
and the folks at
C3 Presents
for their hard work and dedication. You guys are the best at what you do & I can't wait to see how this event grows. I could wax poetic about this great city, Austin's adventurous approach to food, the kindness of everyone I met in the past few days… but I think I'll let the photos do the talking.
Friday Night Lights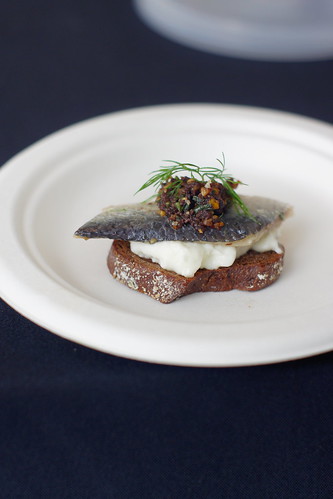 At Friday's New Taste of Texas event. House Marinated Sardines with Burrata, Olives, Orange & Almonds on a Crostino from Spiaggia.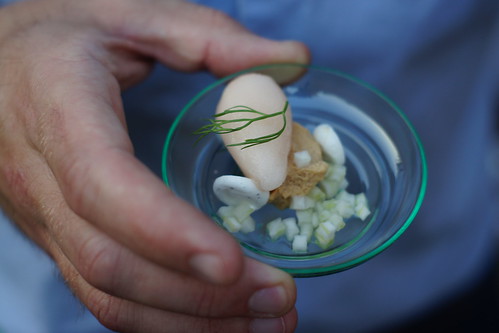 A refreshing desesrt course form Uchiko. Lemon Ash Ice – Green Strawberry Consommé, Black Pepper & Arugula Blossom.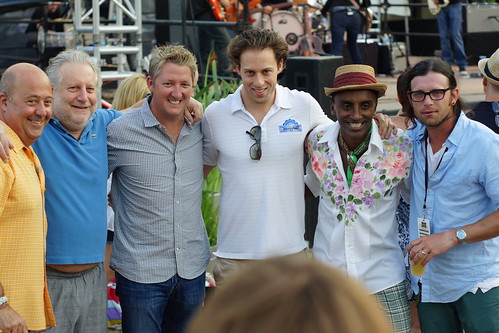 From L to R: Me, Jonathan Waxman, Tim Love, Garrett Weber Gale, Marcus Samuelsson & Nathan Followill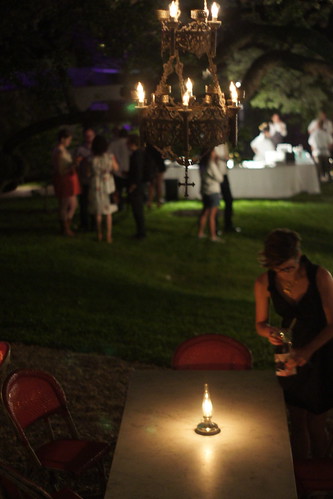 A little after-hours dessert party at the gorgeous Hotel St. Cecilia. One of the only times "boutique hotel" isn't synonymous with "cramped room."
Saturday in the Sun (& Dust)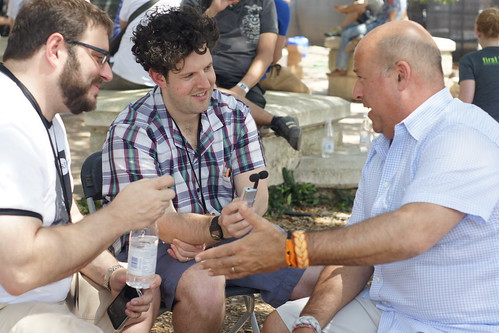 A pre-demo interview with Josh Ozersy from Time Magazine & Matt Rodbard from Food Republic.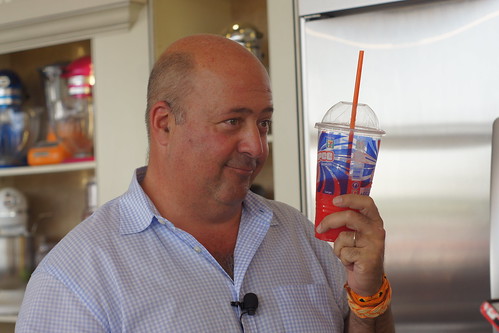 Dude, who doesn't love a pre-demo Slurpee?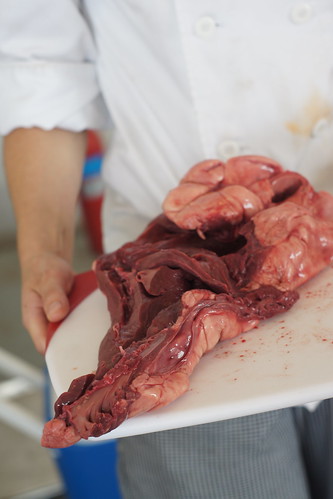 Beef heart, courtesy of my friends at Whole Foods. Beautiful, no?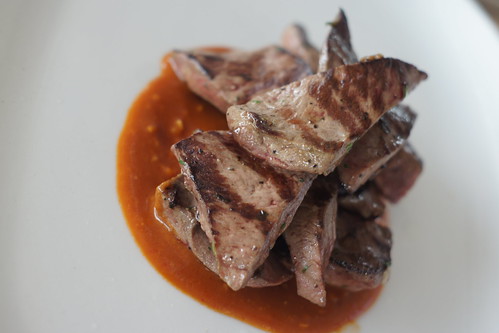 Grilled Bolivian Ox Heart. Best cut of meat on the animal, no joke.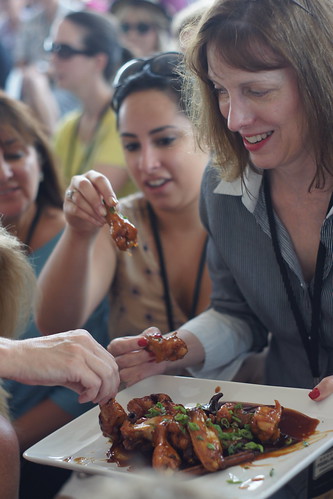 Passing around my One-Pot Sticky Chicken Wings.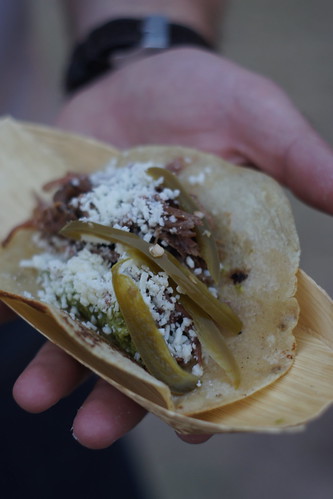 Tim Love's cabrito & chili taco at Saturday night's Rock Your Taco party.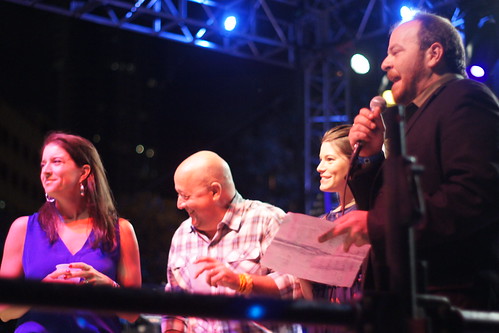 Christine Grdovic, Gail Simmons & I 'splain our judging process.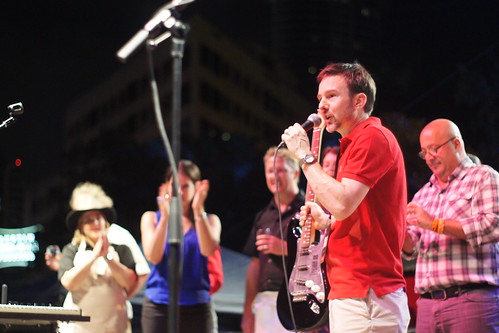 Winner Tyson Cole claims his five-stringed prize.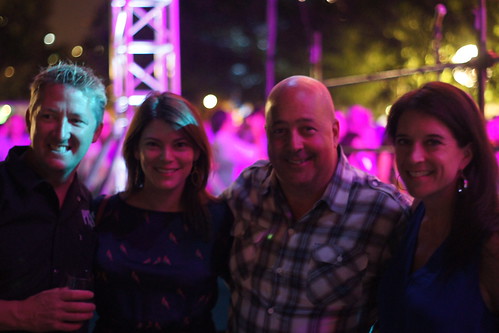 Tim Love, Gail Simmons, Me & Christina Grdovic
Sunday Funday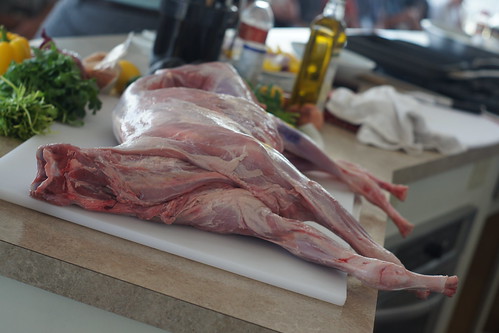 Cabrito anyone?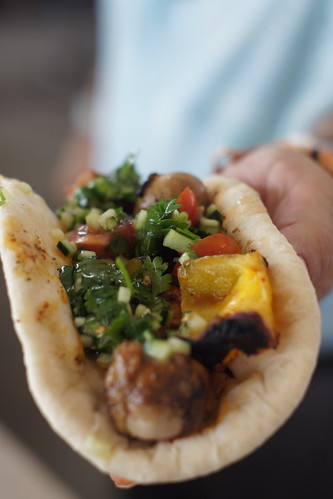 Moroccan Goat Liver & Kidney Kebabs with Lemon and Herb Oil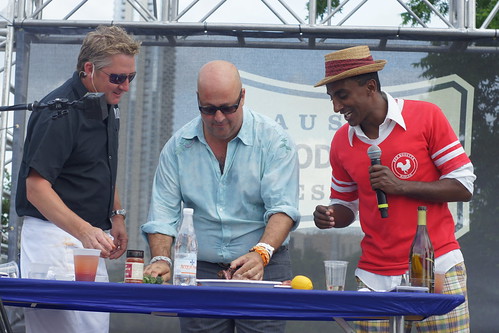 Marcus Samuelsson & I crash Tim's grilling demo.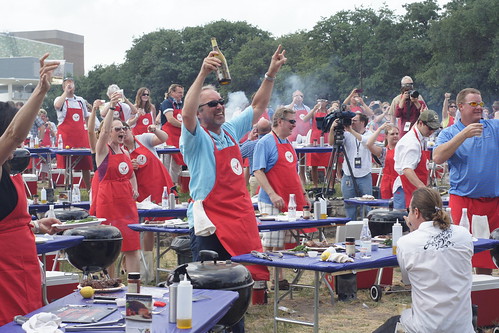 How much do you love this interactive demo? I'm stealing this idea for next year.