A Wild Weekend in New Orleans
You knew you were in New Orleans and you knew it had to be Super Bowl Week: elevator to baggage claim, 200 limo drivers holding up signs for corporate types and A-List celebs. Background music provided by a Second Line band, all set to the staccato backbeat of the clickety clack of a hundred pairs of 6-inch Loubs scooting across the linoleum floor as the out-of-town party girls made their way to the cars picking them up at the curb. Super Bowl week is something else. I get to my hotel room at 6 p.m., hundreds of famous faces in lobby, I see my old pal middle line-backing legend Dhani Jones. We make plans to hang and I go to my room just in time to see the fireworks show over the river. So impressive here in NOLA and as the weekend proves, NO ONE does the week-long event better than the City of New Orleans. Everything works here – proximity of events to each other, great food and drink, gracious hosts. I wonder how all this will work in NYC next year with the game being played in New Jersey and the whole world in Manhattan? Riding elevators with guys like Dr. Harry Edwards, George Seifert, and hundreds of players and former players will give you a swivel neck-ache like no other. I am suffering from kid-in-a-candy-store-ism.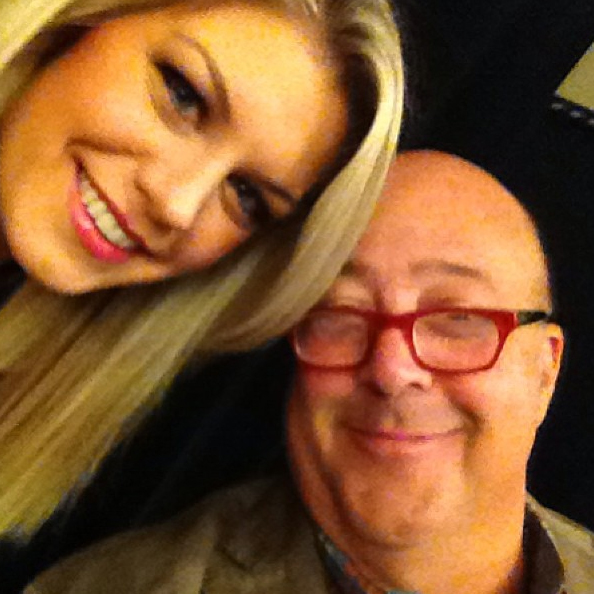 Night one is all about eating. We went to August, and John Besh, Michael and Emily and their entire team cooked a meal for the record books. Three hours of insane chow celebrating all the flavors of NOLA. The stunning array of oysters, crawfish, pastas crushed under the weight of sliced truffles, game meats and STUNNING SWEETS were the stars, but watching Aaron Sanchez getting mobbed by fans, Packers great Clay Matthews having a Jerry Maguire dinner with his agent, Jeremy Piven working the room, half the years' Playboy playmates and about a dozen other stars stuffing the intimate little dining room was a lot of the fun for sure. My pals swore they spotted reclusive super-agent and entertainment mogul Andrew Chason. Not sure I buy it.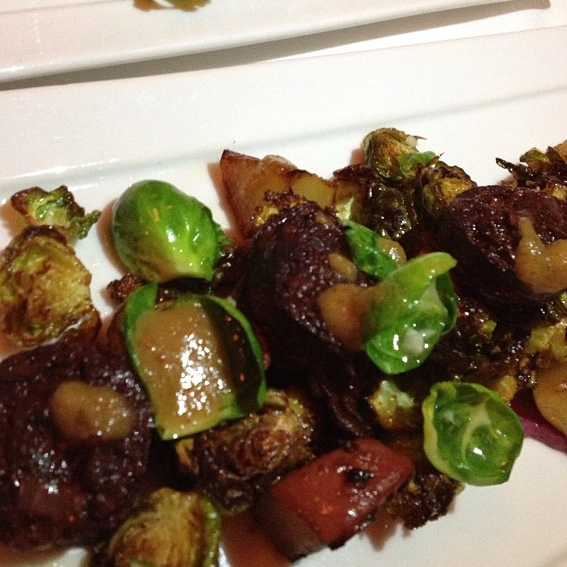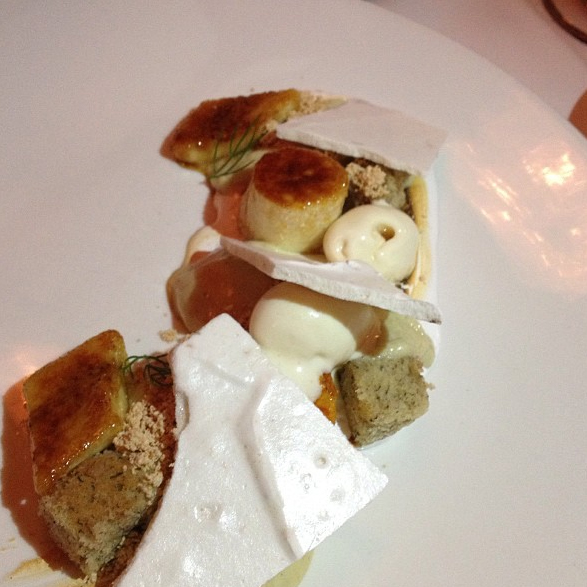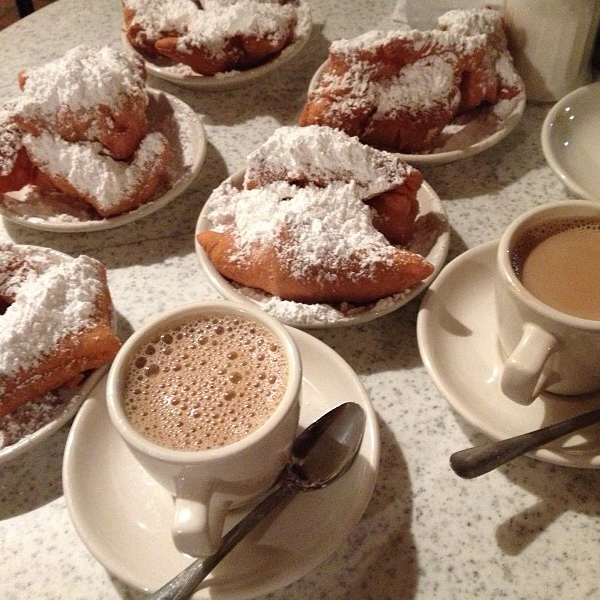 Friday was all about the Lets Kick Hunger Campaign for Taste of the NFL, check out www.tasteofthenfl.com and make your reservations now for next year in New York City. I spoke on hunger relief awareness isssues at  the Earl Morrall breakfast, sitting in the room with a hundred Hall of Famers including most of the Undefeated 1972 Dolphins Team that Morral helped lead to Super Bowl glory 40 years ago. Mallory Hagan, our new Miss America was my co-host for many Taste events all weekends, I have a pretty god job most days. I broke off for an hour to do the Dan Patrick show on Direct TV and make some etouffee, then Miss America and I took a slew of press and corporate execs out to Second Harvest food bank for a walk through and awareness raising event, couldn't have been better. I spent a few hours in the NFL Media Center doing interviews and then up to the NFL Store. Saw some friends and got to spend some time with Patrick Warburton and Dhani Jones before rushing off to the Friday Night Huddle for Taste of the NFL and then off to do the Artie Lange show. Artie is a great guy, and hanging out with him and Joe Buck talking baseball was way cool. I cooked some Asian street food and then hit the showers before heading over to the first party of the night, The Playboy event at the old Jax Brewery.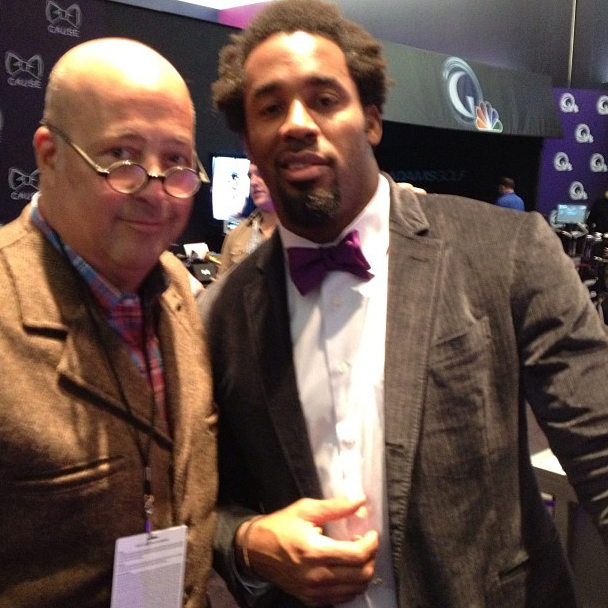 A word about the scene here. Divide the weekend into several layers…First there are the fans. They get tons of access depending on what they choose to buy into. I wanted to hit the NFL Experience but couldn't get in…that's a 'fan' event. Then there are the celebs, tiered in A, B and C lists. We get invited to parties, hosts events, do media interviews, participate in sponsor activations and race around town all night going to parties. Like restaurant health department grades, the better your letter, the better your fun quotient and most importantly the better your access at events. And the better your perk-package.
For example, you can get the opportunity to buy a ticket, or get one as a gift, or get add-ons like VIP area access where there is food and drink, and then there are tiered levels of VIP areas, within areas, within areas! Will someone drive you or are you on a shuttle, or are you hoofing it?  Then there are the players, and the NFL execs. They attend everything they damn well please. It's the Super Bowl! It's their celebration. Then there are the sponsors. They run everything and make the rules. Always good to know the law of the jungle before you put on your pith helmet. The sponsors here create mega events, think Questlove spinning with Jay-Z and Justin Timberlake at the Direct TV SuperSaturdayNight…more on that later but you get the drift. Stevie Wonder did the Bud Party, Lil Wayne was at GQ, Cee-lo helmed the ESPN event, and so on.
So Friday nite at 11 p.m. I show up at the Playboy party. Wow. Yes it was what you expected. Music thumping, booty bumping, crab cakes lumping, crazy, crazy. Food by Besh, lots of great music and hanging in small roped off areas shouting at your friends who are four inches from you. Lots of networking, and fending off the Playmates and wanna-be Playmates and Bunnies who all ignore the NFL-ers and sponsors and media to try to collect as many middle aged devilishly cherubic food dudes as they can. Just sayin'. More parties, and by 3 a.m. I am sipping Café au Lait and eating beignets at Café du Monde with drunk street urchins, shifty grifters, cops, Lorena Garcia, and crazy fans leaving bars in the French Quarter. Lots of paparazzi there angling in on an Eric Rovner sighting that never materializes. By 4 a.m. I am in bed wondering what the heck tomorrow will look like and if I will survive.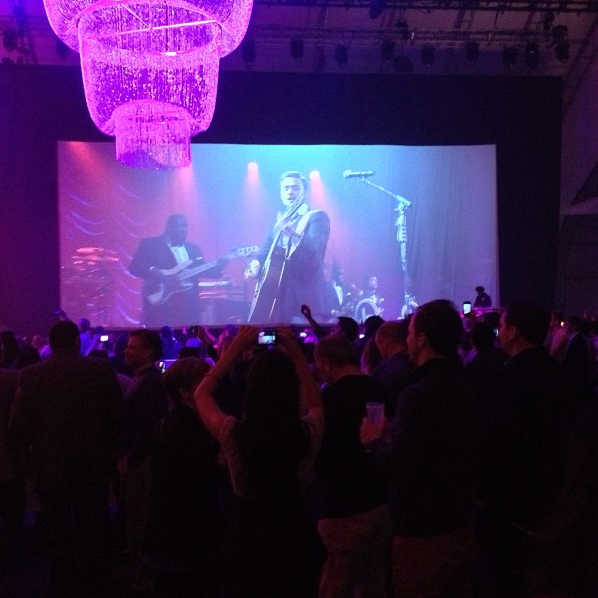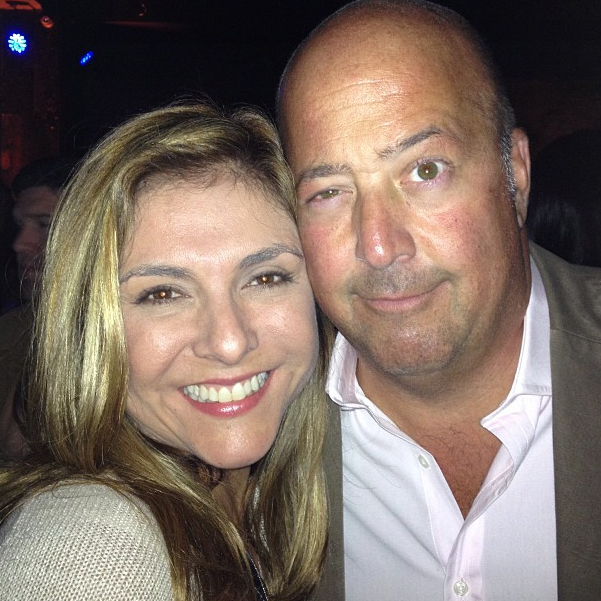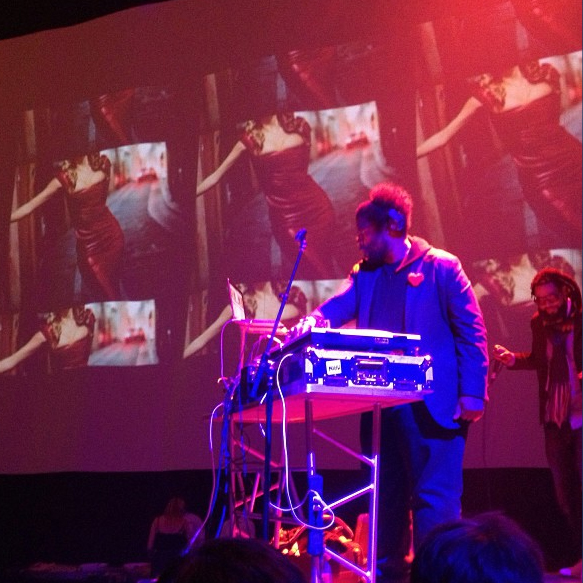 Saturday morning I do some press, hit the concert at the Beach Bowl which is now an NBC sports event. It's amazing. Direct TV built the coolest super-tent and created a campus of buildings for all their parties and events. The level of finish is insane. I go to the tailgate, then to the blue carpet. I am a mid-level B-list cable TV guy. I am so lucky, no complaints here. Any other day of year I am a 'someone.' Not today. I feel about 2-inches tall as I have to explain who I am to hundreds of media gathered to talk to Snoop, Neil Patrick Harris, Neon Deion, Strahan, Toomer, Menounos, Palmer, Moon, Lolo Jones and the dozens of big deals assembled for this event. Getting taken down a peg is good for your spiritual development and it puts things in perspective. I feel better about life and more grateful than I have in months. My agents and managers on the other hand look crushed that I got so little love. I was thrilled. I mean, I got to walk the carpet with my idols. I hit the VIP area, grab some chow and immediately am told that I am in the 'other' VIP holding pen. I am moved three times before I get a text from Adam Richman that Peyton Manning's security ran him over in the carpet tent. Snoop called it "cold." This Super Bowl VIP thing is brutal. I spend the rest of the day watching the game, hanging with Lynn Swann and listening to PitBull put on a show.
I head to Taste of the NFL and am there all afternoon and evening, I am privileged to be one of the 'hosts' along with Miss America, Mallory Hagan. I bus it over to the Convention Center with 40 Hall of Famers and a dozen active players. Best hour of the weekend so far. We hit the floor and I check-in with all my chef pals, players, Wayne Kostroski the Taste founder, James Beard Humanitarian Award-winner and one of my mentors. I adore this man. What he has done to fight hunger in this country is epic. We raise tons of dough and as a topper we get a $125,000 check from Party City. That will multiply 8-to-1 in the food bank world and create a million meals. I cry a little. The Party with a Purpose is amazing. Jack Youngblood may be long since out of the NFL but I swear he can still win any bar fight you could imagine. Still tough. In the middle of the night we learn that several attendees got nominated to the Hall. Greatness. Lem Barney keeps saying the word 'LOVE' over and over all night long. The greatest generation for sure.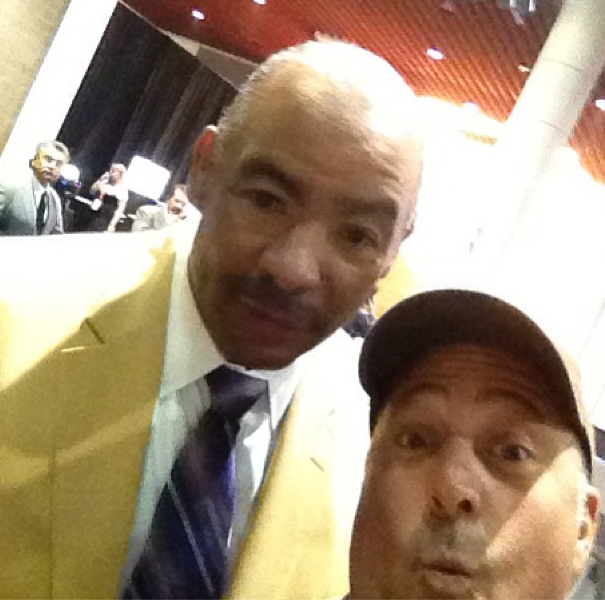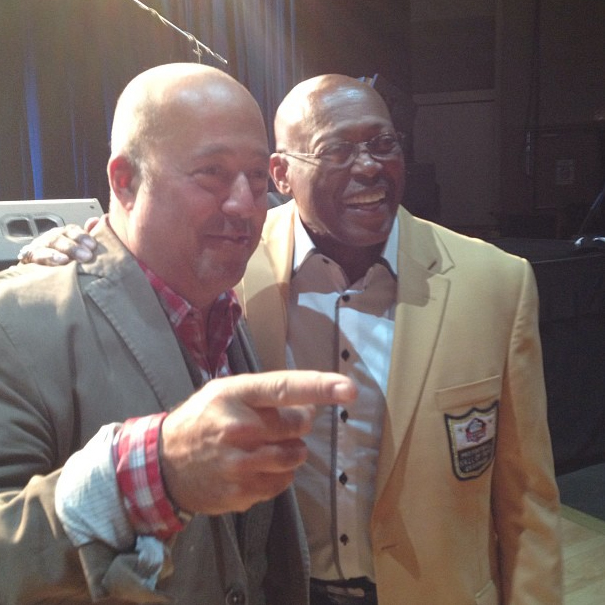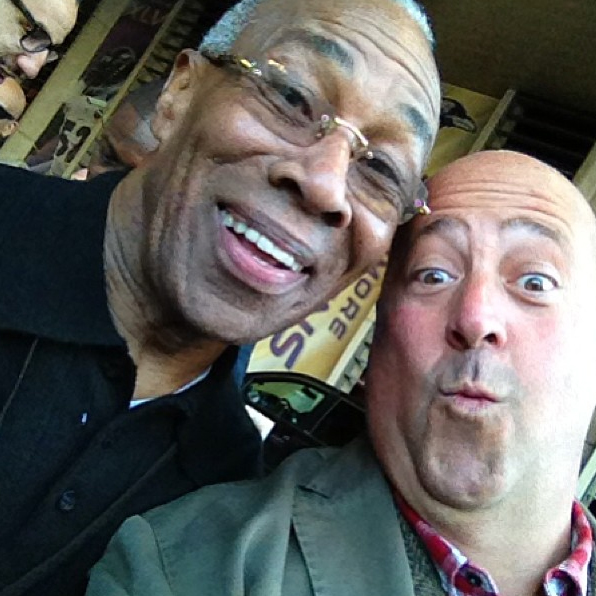 I race out of there by 10 and head to the Direct TV party zone for the concert. I am not prepared for what is inside. They have taken out the Beach Bowl field, and all the sand and the bleachers, and created a night club in its place…in four hours. There are erotic dancers, oysters and champagne, an A+ list crowd, and Questlove killing it, best set I have ever heard him spin. Timberlake came out with a 20 piece orchestra after a five-year performance hiatus and wowed the crowd despite high expecations…his cover of Michael Jackson's Shake (your body down to the ground) was EPIC. Jay-Z appears and all hell breaks loose. Will Ferrell is in the parking lot as I leave and turns down our offer of a ride out of the event but takes time to sign autograph for our driver and make us laugh with some signature ribaldry. We check out the GQ party with Lil' Wayne and the Stevie Wonder party that Bud Light threw, then off to the Ogden Museum for a final stop of the night. It's 4 a.m. before I get back home.
Up and at 'em for a series of conference calls and then off to the game. Alicia Keys has a 6-car entourage leaving our hotel, 8 motorcycle cops in escort as she whips her way down Poydras Street. We schlepp it…short walk, go through security and…Holy crap, great seats in the end zone. The Superdome was electric. Amazing game, Beyonce amazes at halftime and Destiny's Child has their reunion. The game comes down to the wire and we race out after Baltimore cements the victory. CONGRATS BALTIMORE. We hit the private party that John Besh throws at Borgne and scarf down some of the best chow of the weekend, superb shrimp and grits and crawfish boil. Now I am packing and heading back out in morning.
What did I learn? Well, one thing is for sure, New Orleans is a city with the biggest heart, the most gracious hospitality and unforgettable and soulful food, and they know how to throw a party. Super Bowl weekend can be here every other year as far as I am concerned. The Crescent City never felt better…so as I walked into Loews Hotel the doorman asks me how my weekend was? I tell him, and he says "if you like Super Bowl week, you oughta check out Mardi Gras next weekend, it's even better." And having been here for that celebration, he's right. That's the kind of city this is. Without peer.