Tomato Orzo Pilaf
By Andrew Zimmern
This super easy side dish is my favorite pairing for broiled salmon with blue cheese, lemon and dill.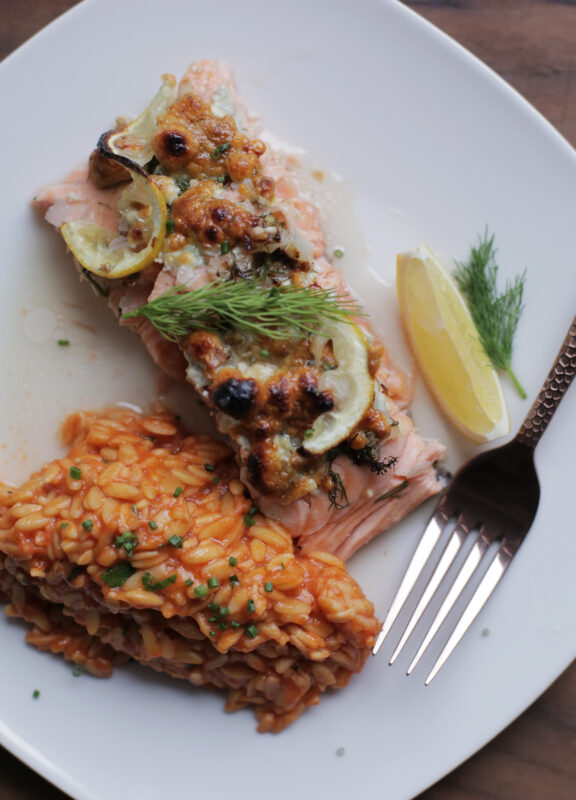 Tomato Orzo Pilaf Recipe
---
Ingredients
2 tablespoons butter
2 cups orzo
2 cups tomato juice
2 cups chicken stock
1/4 cup minced herbs
2 tablespoons freshly squeezed lemon juice
1 tablespoon sea salt
Instructions
Melt the butter in a medium pot of medium heat. Add the orzo and toast for a couple minutes. When toasted, add tomato juice, chicken stock, a handful of minced herbs and lemon juice. Add sea salt and stir.
When liquids come to a boil, lower heat to maintain a simmer and cover. Cook for 10-12 minutes, or until cooked through. Stir, season as needed. Serve with broiled salmon with blue cheese and dill.