Surly Furious Chocolate Bundt Cake
Recipe by Chef Michelle Gayer/The Salty Tart/Minneapolis, MN
This recipe celebrates the decadent flavors of chef Gayer's Surly Furious chocolate cake in the iconic shape of the bundt. Fun fact: the birthplace of the bundt pan is right here in Minnesota, made by the Nordic Ware company.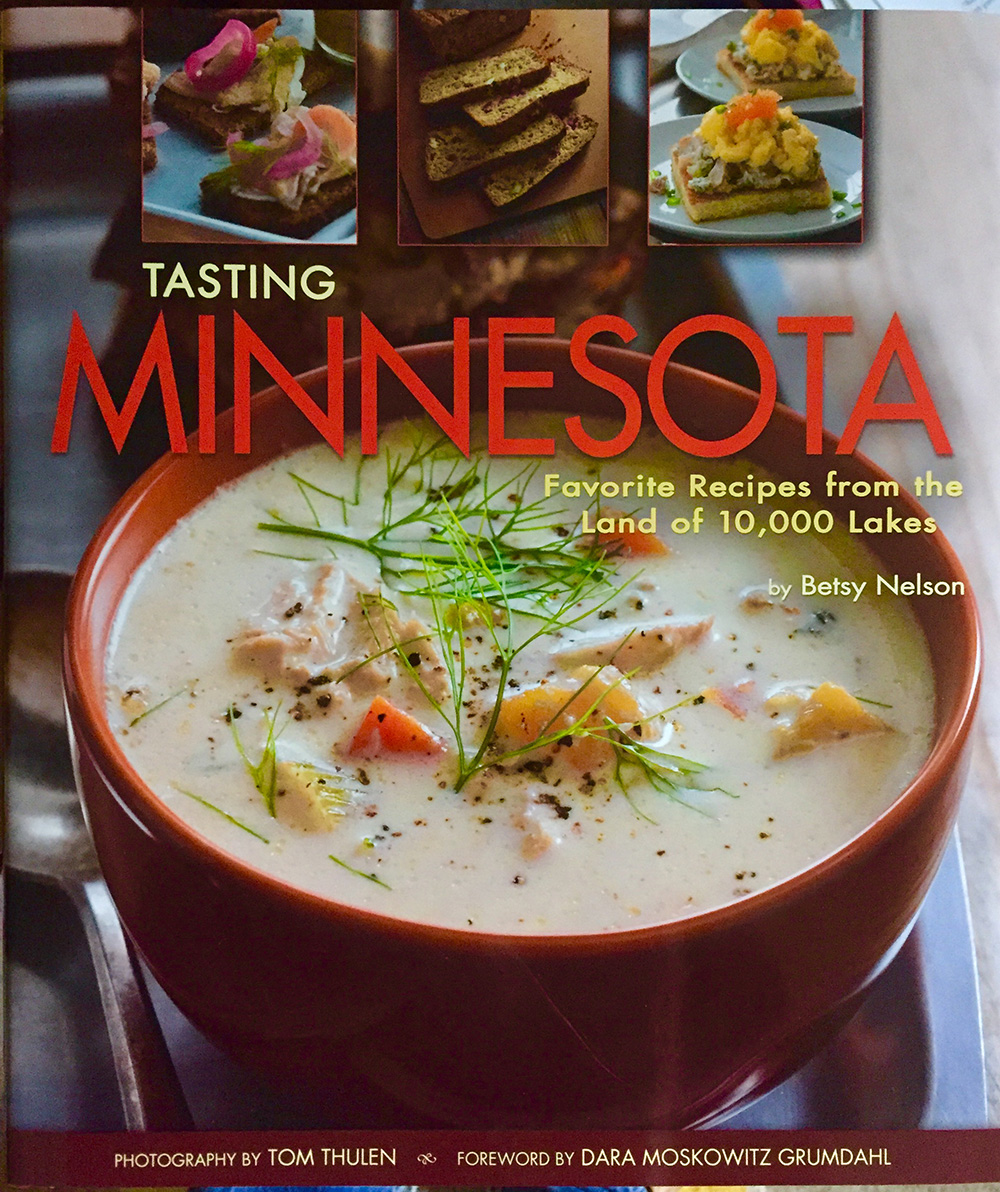 Surly Furious Chocolate Bundt Cake
---
Ingredients
For the cake
1/2 

pint Surly Furious beer (1 cup)

1/2 pound butter

1 cup cocoa powder

2  1/2 cups sugar

2 eggs, beaten

6 ounces sour cream

2  1/4 cups cake flour

1/2 tablespoon baking soda

3/4 teaspoon salt
For the ganache
8 ounces bittersweet chocolate, chopped

1/2 pint Surly Furious beer

1 cup heavy cream
Instructions
Preheat the oven to 375 degrees F.
Bring a half pint of the beer to a boil with the butter in a medium saucepan. Transfer to a mixing bowl and let the boiled beer cool for at least 10 minutes.
Sift the cocoa powder and stir into the beer mixture. Add the sugar and mix well. Beat the eggs and sour cream together and add to the mixing bowl. Sift the remaining dry ingredients together and add to the batter and beat until smooth.
Prepare a 12- to 14-cup bundt pan by brushing with shortening or use 'Baker's Joy' spray. Pour the batter into the pan and bake at 375 degrees for 55 to 60 minutes, or until a toothpick inserted into the cake comes out clean. Allow the cake to cool in the pan and invert onto a cooling rack once cool.
Make the Ganache
Put the chopped chocolate in a medium bowl. Simmer the remaining 1/2 pint of beer and reduce to 1/4 cup. Add the cream and warm to just below a simmer. Pour the beer and cream over the chocolate and stir continually with a spatula until the chocolate melts and the ganache is smooth. Pour the ganache over the cooled cake.
Recipe from Tasting Minnesota: Favorite Recipes From the Land of 10,000 Lakes  by Betsy Nelson. 
Photography by Tom Thulen.
• Molten Chocolate Souffle Cakes
• Company Chocolate Cake with Chocolate Ganache
• Michelle Gayer's Chewy Chocolate Meringues