By Andrew Zimmern
A fresh and bright pasta that uses seasonal ingredients like summer squash.
Like this post? Save it on Pinterest!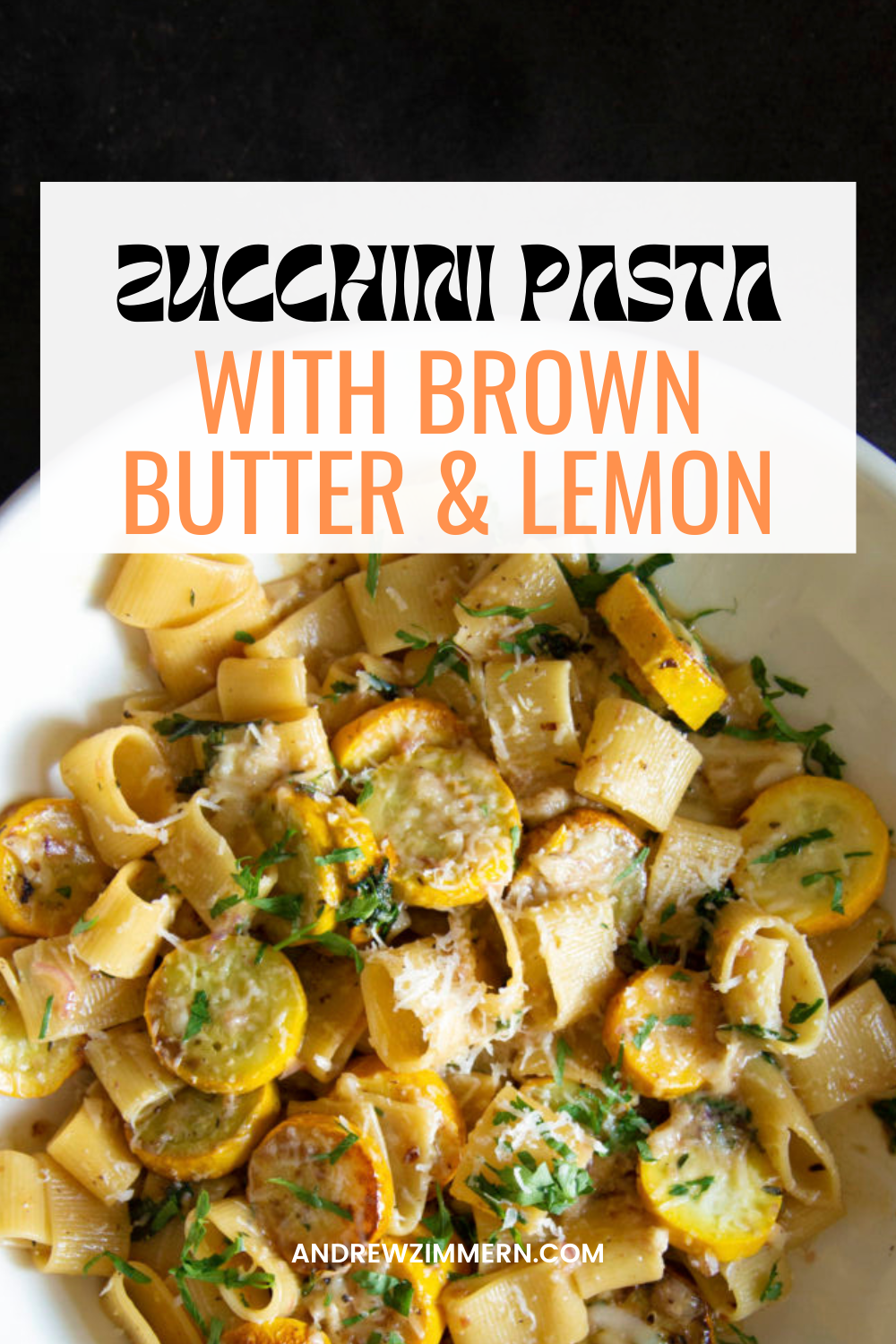 Summer Squash Pasta with Brown Butter & Lemon
---
Ingredients
1 pound of dried pasta, I prefer mezze rigatoni or mezze penne
4-5 gold bar squash, each about 8 inches long
1 stick salted butter
1 lemon, halved
2 shallots, minced
1/4 cup mixed fresh thyme and parsley leaves
Parmesan Reggiano, grated
Instructions
Bring a large pot of salted water to boil. Add your pasta, stir once and cook to al dente. Right before draining the pasta, dip a cup into the pot and reserve some pasta water.
Cut the coins, about 1/3 of an inch thick.
Bring the butter to melt, over medium heat in a large skillet, preferably 14 inches.
When butter browns, raise the heat, add the sliced gold bar squash, the shallots, herbs and brown the squash on each side. Get good color but don't overcook and make your squash mushy, about 2-3 minutes on each side.
Add the pasta, 1/4 cup or so of the pasta water and briefly toss.
Season with sea salt and freshly ground black pepper.
Place in a wide low bowl, sprinkle with fresh lemon juice to taste and plenty of parmesan cheese. Serve immediately.