Make this dessert before summer ends.
This dessert is a bit of a hybrid—somewhere between a classic trifle and a fool. Light and airy angel food cake is layered with fresh berries and a mascarpone- and custard-infused whipped cream for the ultimate summertime treat.
Like this recipe? Save it on Pinterest!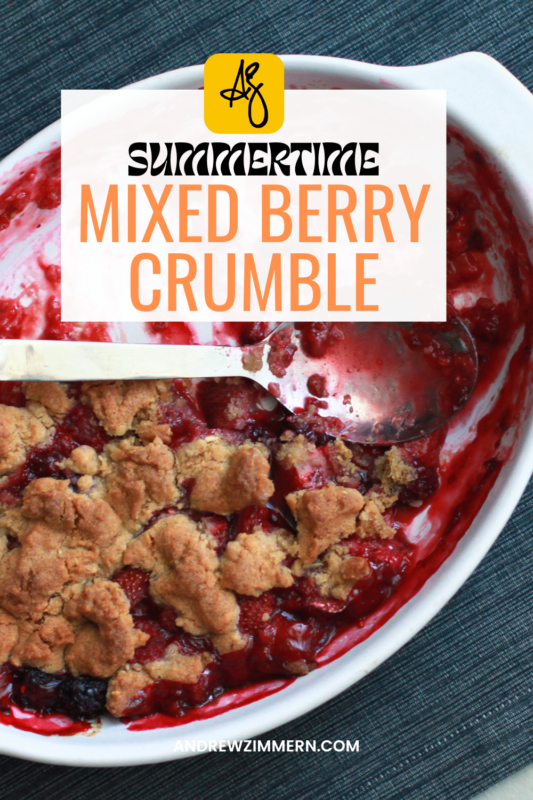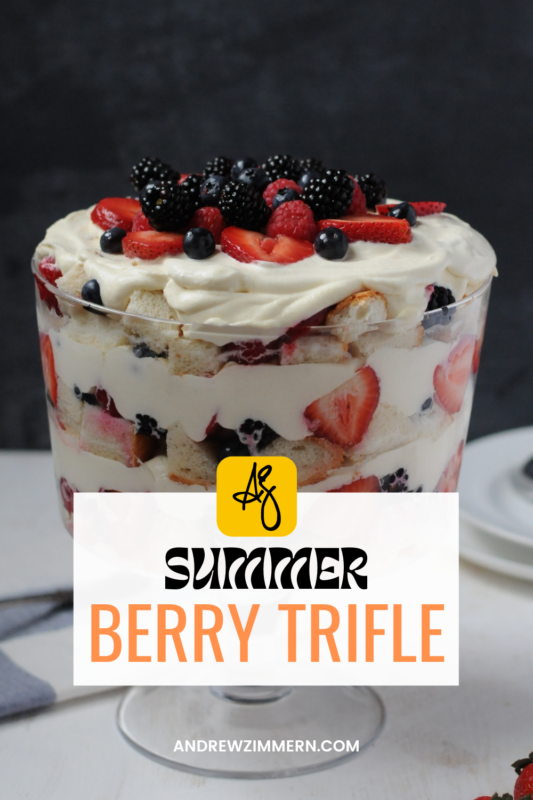 Summer Berry Trifle
---
Ingredients
9 cups of your favorite pound cake, angel food cake or chiffon cake, cut in cubes
3 cups sliced strawberries
2 cups blueberries
1 cup blackberries
1 cup raspberries
1 cup heavy cream
1 cup mascarpone
1/4 cup powdered sugar
2 cups whole milk
7 egg yolks
1/2 cup sugar
1 tablespoon plus 1 teaspoon vanilla extract
Instructions
Make the Custard
Whisk together the granulated sugar and egg yolks until pale yellow and ribbon-y.
Heat milk until steaming over medium heat in a small pot. Pour milk into egg mixture, slowly, to temper eggs. Return mixture to heat, stirring until mixture thickens. Immediately pull from heat, strain and chill. Add the vanilla.
Make the Whipped Cream
Whip the cream, powdered sugar and marscapone in a stand mixer fitted with a whisk attachment until stiff peaks form. Combine the egg mixture with the whipped cream mixture. Set aside.
Layer the Trifle
Place 1/3 of the cake cubes in a glass bowl or fool bowl. Top with 1/3 of the berries. Top with 1/3 of the cream mixture. Repeat 2 more times.
Decorate top of fool with berries, or leave as is. Refrigerate for 12 hours and serve.
Photograph by Madeleine Hill.
• Strawberry-Rhubarb Crumble
• 6 Recipes for Summer Strawberries
• Sweet Cream Ice Cream with Blackberry Jam
• Angel Food Cake with Macerated Berries