This is simple cast iron cookery 101.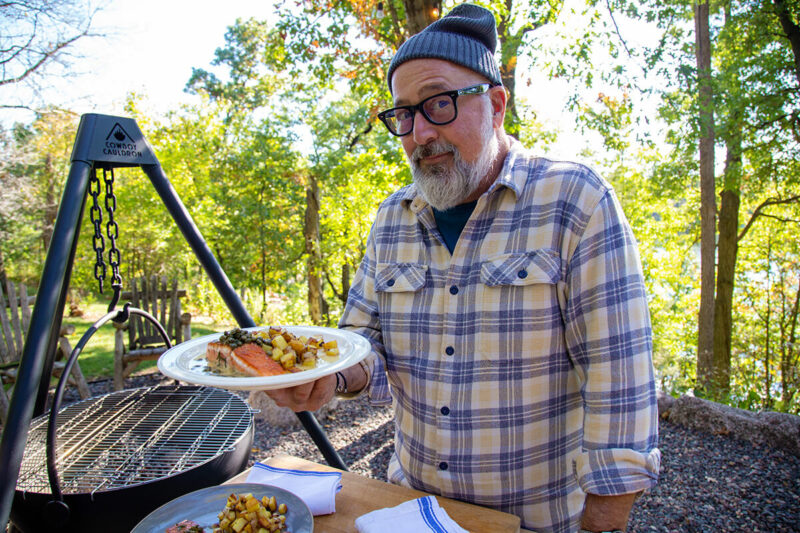 This meal of seared salmon with a classic lemon, dill and caper pan sauce, and a side of crispy skillet-fried potatoes and onions is the perfect thing to cook over live fire. This dish is wine-y, brine-y, brothy sauce… If I were all alone, I'd have zero qualms eating this elegant meal like a feral animal.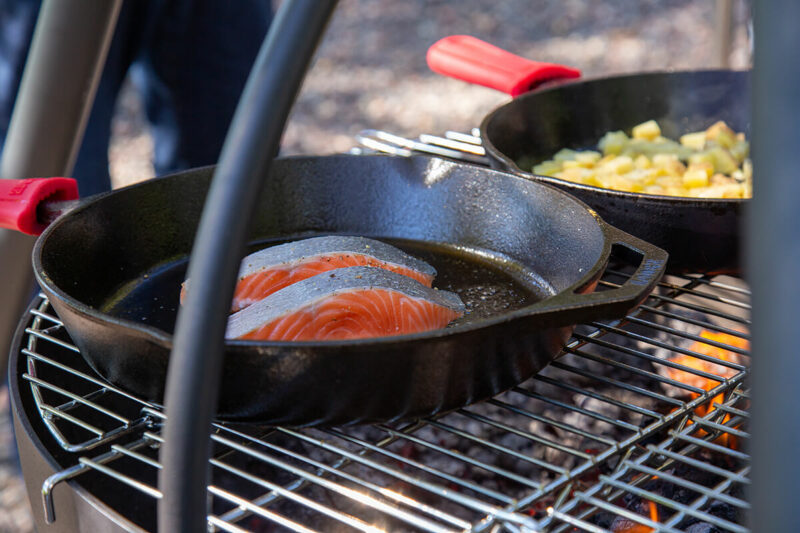 Even though you're using cast iron, the live fire really imparts a lot of smoky flavor into the fish, potatoes and sauce. In this video, I will show you how to clean the whole salmon, cut perfect filets, remove the pin bones… plus where to find a few special treats for yourself– the chef should get the best part!
Watch me cook this video here.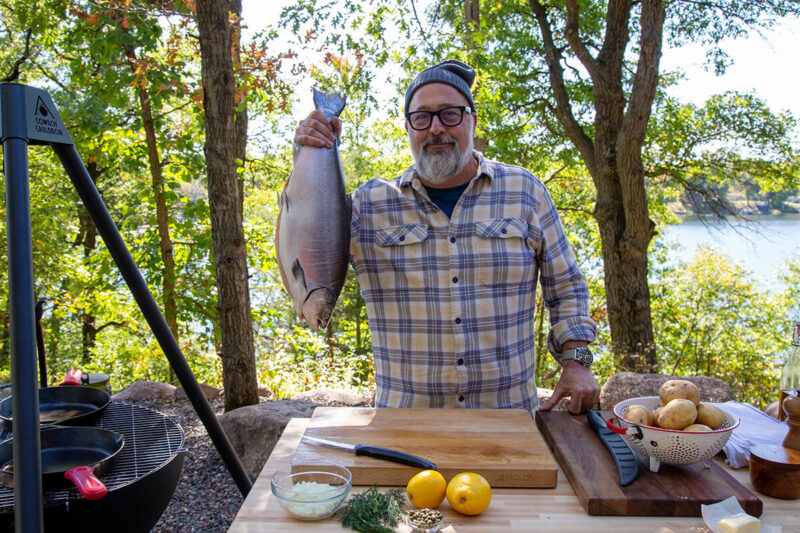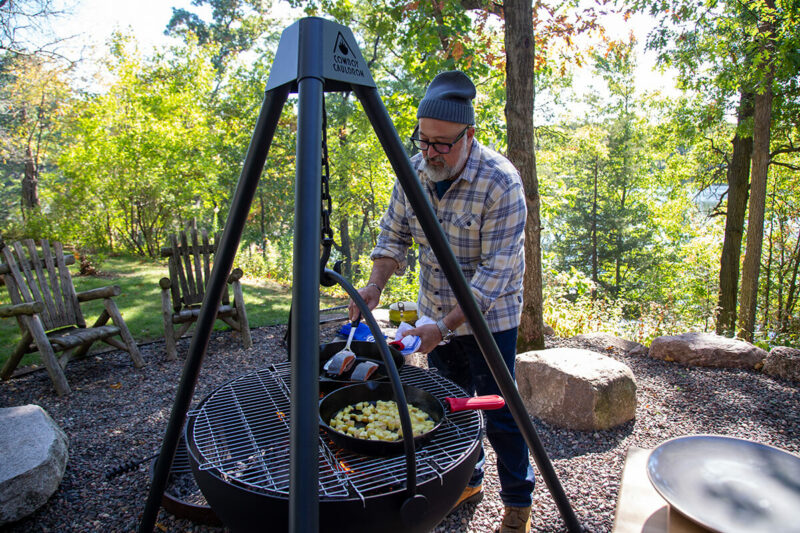 Like this post? Save it on Pinterest!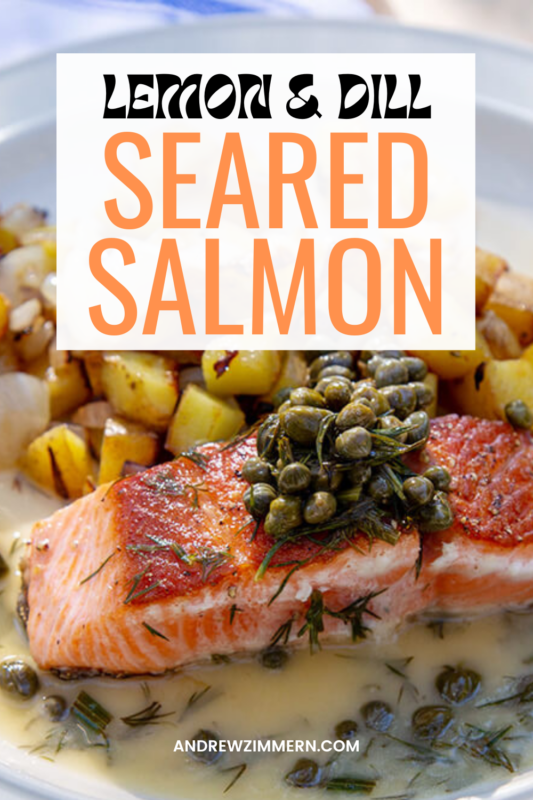 Seared Salmon with Lemon and Dill, with Skillet Fried Potatoes and Onions
---
Ingredients
Two 6–8-ounce portions salmon
Salt
Pepper
5 tablespoons grapeseed or canola oil
2 cups of diced yellow Yukon gold or Idaho potatoes
1 large onion, diced
2 tablespoons capers
1 handful chopped dill
2/3 cup white wine
Juice of 1 lemon
4 tablespoons butter
Instructions
Place both skillets over high heat on a grill top set over a moderately deep 3-foot-wide coal bed.
Season the salmon pieces with salt and pepper.
Place 3 tablespoons of oil in one skillet over high direct heat and when rippling and aromatic add the potatoes. Crisp on one side and add the onions.
Continue to toss and cook until onions are browned, and potatoes are crispy. Season with salt and pepper.
As the potatoes are cooking, place the remaining oil in the other skillet. When rippling and aromatic, add the seasoned salmon, flesh side down, laying the fish away from you.
Cook the salmon for 3-4 minutes on the flesh side to crisp well, flip salmon and cook for another 3-4 minutes on the skin side. You want the salmon to be medium rare, until just cooked through. Remove the salmon to a plate and let rest while you make the sauce.
Add the capers, dill, white wine and lemon juice to the pan the salmon cooked in. Reduce by about half and pull pan from heat, stirring in the cold butter. Place the potatoes next to the fish on the plate, nap with the sauce and serve.