Demo Recipes from Epcot Food & Wine
From my kitchen to yours, here are the recipes from my Chinese Brunch cooking demonstration at the 2015 Epcot International Food & Wine Festival. A huge thanks to everyone who helped produce such a wonderful event. Enjoy!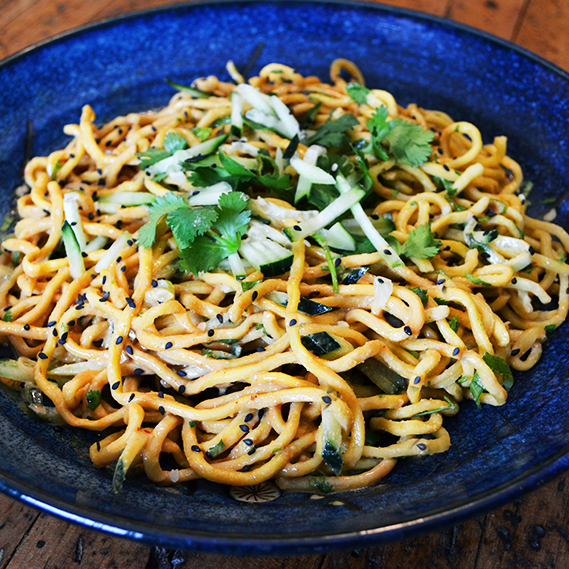 I first came across these noodles in China's Sichuan province. It's a simple, approachable dish with complex flavors that speak to kids and adults. Topped with fresh cilantro, scallions and crunchy-cool cucumbers, these cold peanut-sesame noodles have become a favorite meal in the Zimmern household. The savory sauce is so delicious I'd suggest making extras to use as a salad dressing or dipping sauce for grilled chicken.
---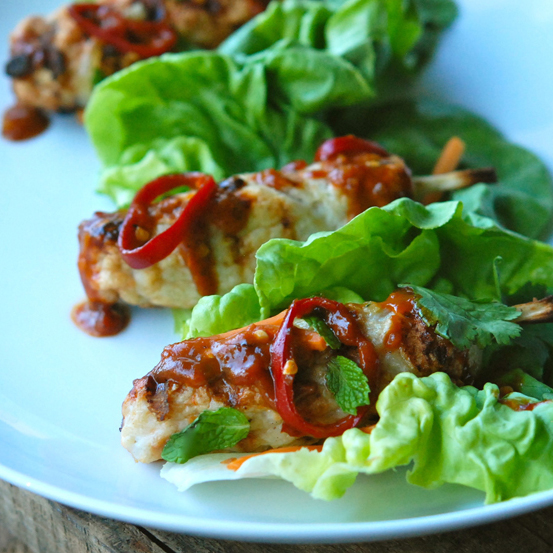 I first tasted this traditional southern Chinese recipe when I was in Guangzhou, and I was instantly hooked. Serving this dish in the Thai style, with lettuce wraps and vegetable garnishes, seemed the way to go. Once skewered you can grill, sauté, fry, poach or broil them—just make a double batch of the sauce, because it will fly out of your house faster than my son on a late summer night.