Banana Bread
By Andrew Zimmern
This is the best banana bread I've ever created.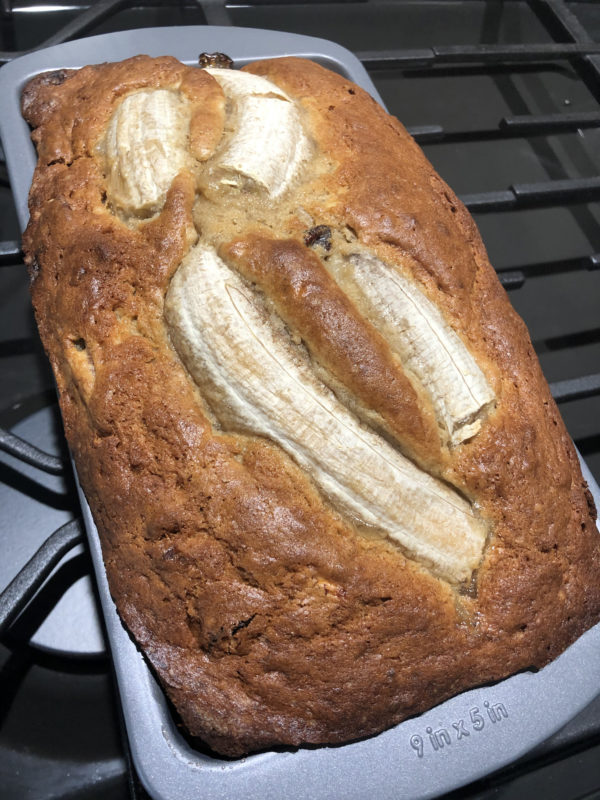 Best Banana Bread EVER
---
Ingredients
1 cup white sugar
1/2 cup dark brown sugar
3/4 cup salted butter, melted
2 large eggs, beaten
1 teaspoon vanilla
4 very ripe bananas… 3 mashed but not pureed, one sliced
3/4 cup sour cream, or 1/2 cup sour cream and 1/4 cup buttermilk
1/2 teaspoon flaky sea salt
1 teaspoon baking soda
1  1/2 cups flour
I like to throw in some toasted pecans and raisins. Some like chocolate chips. Be Cool.
Instructions
Preheat the oven to 350 degrees F. Butter a standard loaf pan.
Mix the sugar and butter for 2-3 minutes by hand with a whisk
Add the eggs, vanilla, and 3 mashed bananas, fold to combine well. Fold in the sour cream.
In a separate bowl, combine the salt, baking soda and flour with a clean whisk. Mix into the 'wet' mixture. combine well.
Load into a standard loaf pan.
Arrange the sliced banana on top of the batter and push in a smidge.
Bake in a preheated 350 degree oven for an hour or until a cake tester comes out clean.
Cool for 10 minutes in the pan, then slide the bread out and cool on a wire rack out of the loaf pan for 2 hours.
Enjoy!