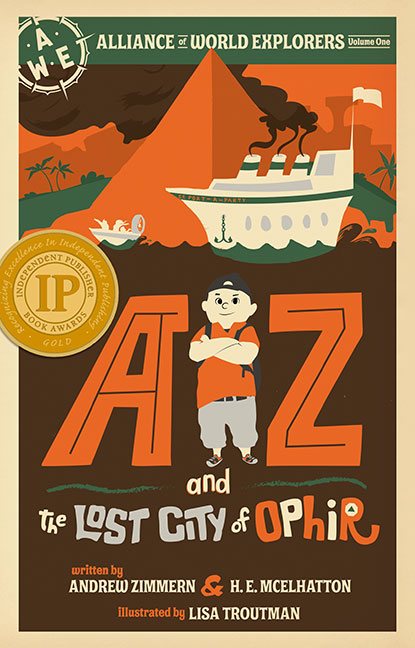 Alliance of World Explorers, Volume One
AZ and the Lost City of Ophir
Winner of the Gold IPPY in Juvenile Fiction!
Twelve-year-old AZ dreams of becoming the world's greatest explorer. Instead, he's stuck in summer school with just Odd Uncle Arthur for company.
Little does AZ know that this summer will be his most thrilling—and dangerous—adventure yet. After a time-traveling mishap, AZ finds himself in Ophir, a lost city full of wonder, secrets . . .  and cursed tombs.
AZ must rely on his new friends and his gut to get him home. But first, he must summon the courage to guard magic artifacts from a repulsive villain. Will blood-thirsty crocodiles, turbulent rapids, and a stomach-churning feast stand in his way? Or does he have what it takes to join the Alliance of World Explorers?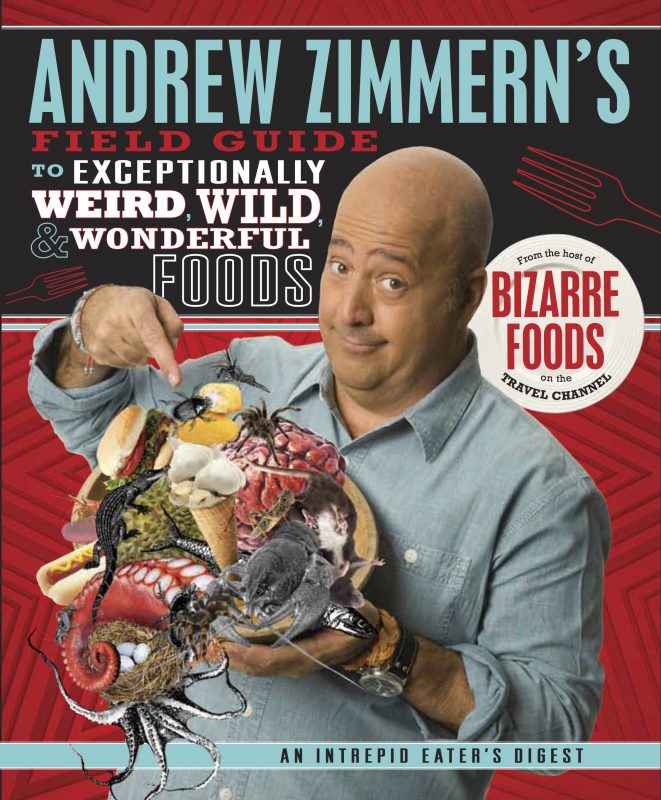 Andrew Zimmern's Field Guide to Exceptionally Weird, Wild & Wonderful Foods
An Intrepid Eater's Digest
Andrew Zimmern loves food. In fact, there's practically nothing he won't try–at least once. As host of Bizarre Foods with Andrew Zimmern and Andrew Zimmern's Bizarre Foods America on the Travel Channel, Andrew's passion is exploring how different foods are important to different cultures.
Now, Andrew is sharing his most hilarious culinary experiences–as well as fun facts about culture, geography, art, and history, to name a few–with readers of all ages. Don't like broccoli? Well, what if you were served up a plate of brains, instead? From alligator meat to wildebeest, this digest of Andrew's most memorable weird, wild, and wonderful foods will fascinate and delight eaters of all ages, intrepid and…not so much.